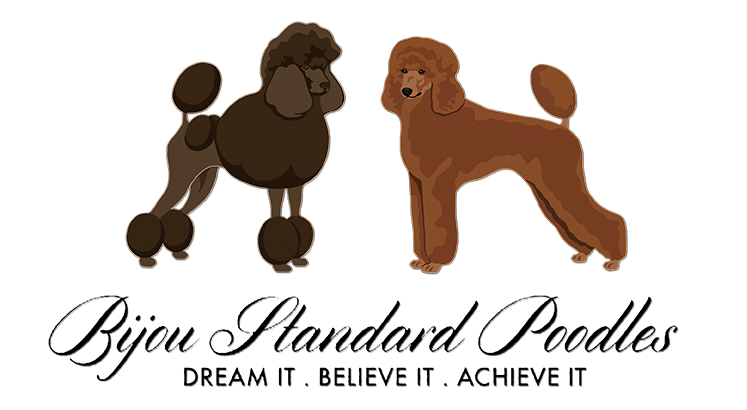 Meet Our Poodles
Contact us: bijoupoodles@yahoo.com
~ I do not live off my "3" Poodles, I live for my "3" Poodles ~
I work as a full time Professional Firefighter, to afford to care
for my Poodles and for them to participate in their MANY Dog Sports



WHAT WILL THE PUPS GROW UP TO LOOK LIKE ?

...

~Click to view our Brown Information ~................~Click to view our Red Information~




~Click to view our Browns~................~Click to view our Reds~
Each of our Poodles have individual Web pages you can view.
As well we have a "Brown" and a "Red" web page with photos of our pups and the same puppy as an adult
with their height and weights for you to see, what you should expect your puppy to mature to look like.


I don't just "SAY" I have TOTAL POODLES
I have the TOTAL DOG AWARDS to prove it !!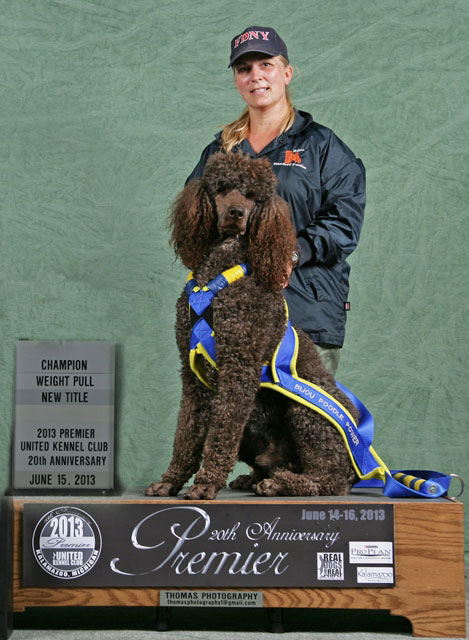 Weight Pull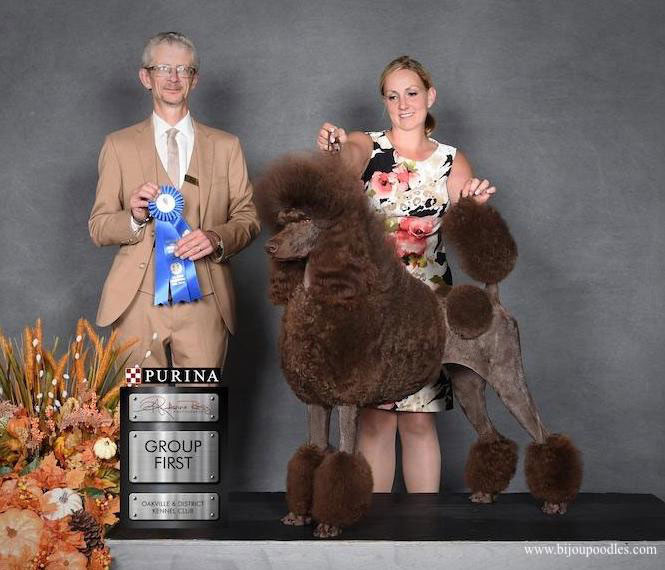 Lure Coursing Conformation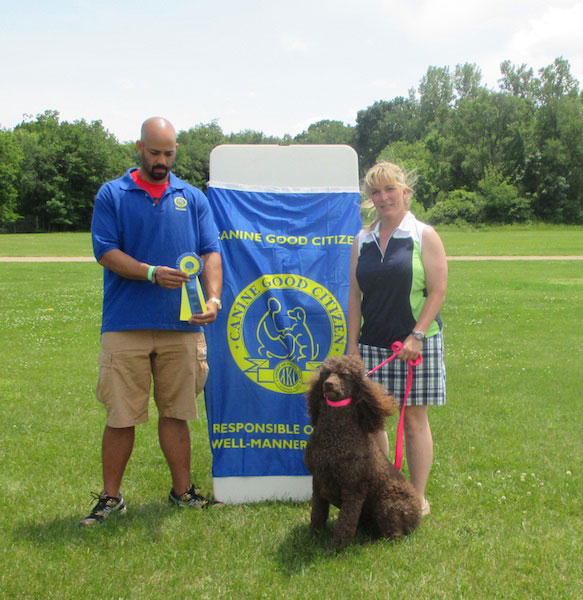 Temperament Titles
"Home of Working Poodles, that are also Champions"
Rosie and Lulu

* Bijou Poodles are world famous for our CALM, Loving Natures *
AND
*Beautiful, CORRECT, Conformation*



Only a portion of our many awards up until 2006
many more each year, stored in boxes or returned to the clubs with my thanks

Showing, Trialing and Working as a Partner with my Poodles
is not about the many Awards and Accolades we have achieved,
it is about the wonderful quality of life I am able to offer my Poodles
and the special bond, that I share with each of my Poodles
and is proof of the Health, Intelligence and Superior Lineage, my Poodles come from.
Being reputable means ~ doing stuff ~ with Poodles you "produce" and having the titles to prove it.



I will take back any of my Poodles, at any time, at any age and for any reason
no questions asked, I am 100% committed to each and every Poodle I produce.






YOUR PUPPY COMES WITH:
NEW 2019 we are going paperless, all information is emailed or on a web page for you
* Web Page containing links to feeding, training, raising ect
* Tails and dewclaws done
* Microchip ID (NCAC Approved FDX B ISO Microchip)
* Up to date deworming
* Health Record
* Collar (they do outgrow them so fast)
* Leash 4' to start out with
* Registration papers which are held until proof of spay/neuter is sent before 12 months of age
* Health Guaranteed
* 24-hour, 7 days a week, life time, breeder support.
* Web pages containing photos and videos of parents, grandparents, great grandparents, great great grandparents
* Weekly video and occasional photos of the pups, as they are growing up displayed online, from conception to going home





Please make sure before you buy from a breeder that you go to the OFA web page
and search their kennel name. I can't believe the number of breeders that mislead the public
and say that their parents passed health testing and they have not. If they are not listed on OFA site, they are not done.
We are one of the VERY few red breeders that OFA our Poodles for every "conclusive" health screening
available and as they become available, such as but not limited to:
Hip Dysplasia, Elbow Dysplasia, Patella Luxation, Thyroid Disease, Legg-Calve-Perthes, Degenerative Myelopathy
Congenital Cardiac Disease, Von Willebrand's Disease, Neonatal Encephalopathy with Seizures Disorder,
PRCD-Progressive Retinal Atrophy, RCD-4-Progressive Retinal Atrophy, CERF, Congenital Macrothrombocytopenia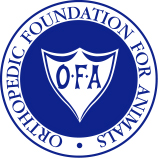 ** ATTENTION ALL BIJOU POODLES **

(Finnegan, Reigna and Finn)

In 2011 Bijou Poodles made AKC and UKC History
by producing the FIRST Standard Poodles with AKC and UKC Lure Coursing Titles,
In 2012 we made UKC and IWPA history by having the first red Standard Poodles to achieve Weight Pull titles
In 2014 we made UKC history by producing the first Standard Poodles with Barn Instinct Awards
In 2015 we made UKC history by producing the first Red and Brown Standard Poodles with Nosework Titles
In 2016 we made UKChistory by producing the first S.P.O.T. titled Standard Poodles !!
In 2016 we made CKC history by producing the first female Brown CKC Grand Champion !
In 2017 we made CKC history by producing the first Red CKC Grand Champion !
In 2018 we made CKC history by producing the first brown Grand Champion to brown Grand Champion litter
In 2019 Bijou Poodles holds the CKC record for producing the most Red and Brown Grand Champions.
2020-2022 - THE WORLD SHUT DOWN NO EVENTS
FUTURE, we are looking at making history again, in some new Dog Sports and you could be apart of this.
Bijou Poodles is looking for some of our amazing pups to Show, Weight Pull, Dock Dive, Race and do Disc Toss
If you think you might wish to give it a try at NO INITIAL COST, please get in touch with us: brownpoodles@yahoo.com
Fun, Prizes, BIG RIBBONS and an opportunity to reunite with your family !!
Here are some of the events that we will be doing: *Click to view our Events
~ Click to view what Bijou Poodles are up to ~





THE BREEDER
Breeding is my expensive "HOBBY"....my goal, is to produce my next Champion, Working Partner and Companion.
Breeding is my studying genetics, possibilities, potential, filled with many challenges, and few rewards...
Conformation/Show Titles I accomplish, is a physical assessment tool done by Licensed Professionals
Performance Titles I accomplish, is a mental assessment tool that is done by Licensed Professionals
Health Testing I complete, is a guide towards eliminating and avoiding health problems.
Breeders working towards producing a "TOTAL DOG" will use ALL the available tools, at their disposal.
~ No Excuses ~


I Believe......
I believe there are no perfect breeders, just breeders that try to perfect their "hobby".
A breeder needs a full time job, to afford this expensive hobby "if" they are breeding as a "hobby"
If a breeder does something new and unfamiliar, they will be deemed bad... until everyone else starts doing it.
A breeder's accomplishments will always be diminished by other breeders, until other breeders are achieving it.
If a breeder is not being talked about, then they are not doing enough towards improving their breed or to raise the bar.
A breeder that bashes other breeders, only does so, because they have nothing good to say about their own dogs
Yet despite all of these truths, Great Breeders, continue to strive on towards their ideal vision and goals.
~ 2011 Bijou Standard Poodles ~


To Breed ....
"a lot of newer breeders miss amazing opportunities because they can't "see" or envision potential.
Instead they follow the crowd and end up wondering they didn't get little clones of the"Adonis" Stud everyone is using.
I was taught and I believe, To truly "breed" (not just produce pups) one must first have their vision of their ideal.
Then research lines, and use their intuition (honed from years of researching), and be open to potential.
With Studs especially. Today this way of "thinking" when it comes to breeding, is mostly lost.
People just breed "champions to champions" or to the most winning dogs and voila expect champion offspring.
And this may work for some for sure, especially when the show lines are inbred.
However then vitality, health, structure and brains, are often sacrificed.
And males end up looking like females with very little distinction.
I believe breeding is an art of balancing and opportunities and people should exercise this more".
2019 Bijou Poodles