BIJOU STANDARD POODLES
UKC Champion
"K-LAR'S DREAM OF CADBURY"
URO1, URO2, URO3, CA, UWP, UWPCH, WPT1, RN, RA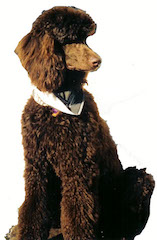 ... x ...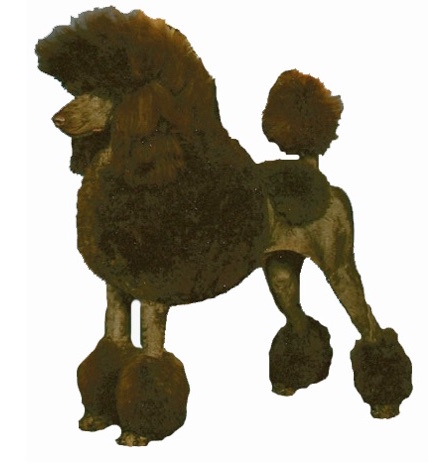 (Sire : Cadbury Emperor Augustus x Dam : Funtyme's Sanvar de Saratoga)

Dream - Brown Male
~ Click to view video of Dream ~
10 - Generation COI = 0.60%
Height: 28"
Weight: 78 lbs



Our beautiful boy ~ Dream ~

Dream has matured to be a "Stallion".
He knows he is stunning and he thrives on the attention when he knows he is being admired
striking the perfect pose, puffing his chest out, tail up and twitching as he
pretends he doesn't know you are watching him, as he waits for the "oohs and aahhs".
Dream is full of muscle, thicker boned and a very masculine.
He thinks nothing of running through the bushes for a game of tag and teasing the ladies
presenting them with a toy that he will quickly take off with.
Dream loves to play and do anything that will elicit praise and excitement from you.
I was VERY surprised and pleased that Dream really took to doing obedience and learned so fast.
Dream seems to get great pleasure from executing the perfect sit
or down on command, to receive praise for a job well done.
Dream enjoys weight pulling, lure coursing, obedience, rally, basically anything I want him to try.
Dream is from the old Cadbury lines (who are no longer) and we hope to combine their Beauty
with our Sweet, Calm temperaments, to achieve the best of both worlds, producing Total Poodles.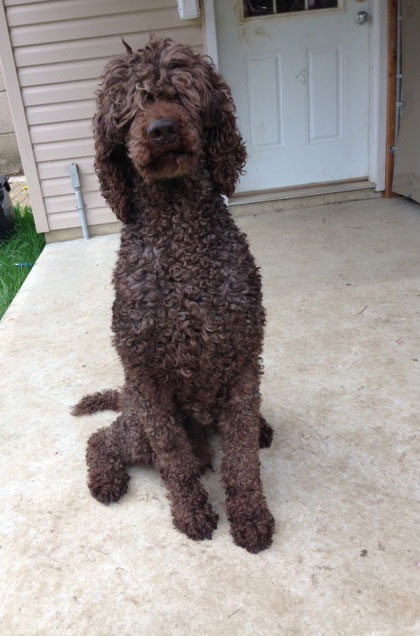 May 2019
Dream at 10 years of age !!
Poor Dream...he is on his way to the groomers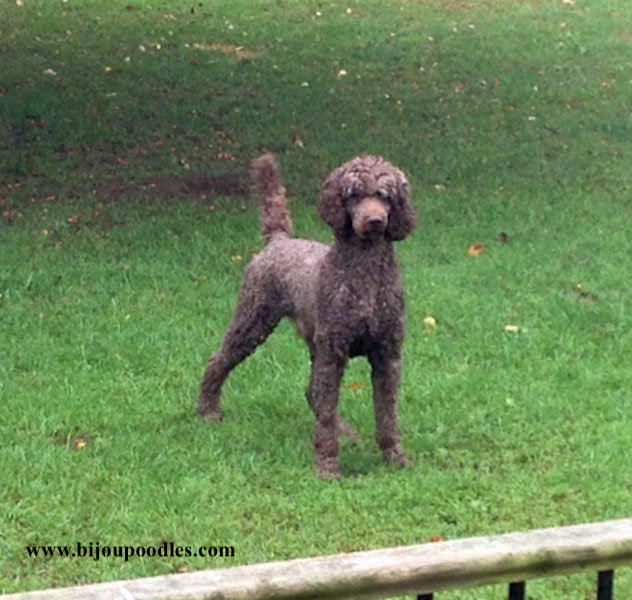 September 2018
Dream at 9 years of age.
Even shaved bald this boy is gorgeous.
We have decided to offer Dream to brown breeding programs.
Because we find Browns really do need the qualities Dream is producing
Dream would be ideal for someone wishing more "substance", muscle, boning, depth and width of chest
shoulder lay back and of course "proper" rear angulation without being weak or sickle hock (VERY rare today)
Dream's movement is probably his best feature. He covers a LOT of ground, flowing so effortlessly
smoothly with straight top line, and takes people's breath away with his amazing movement.
Dream has also produced those elusive Dark brown Eyes and Dark very thick dark brown coats.
His coat is so thick and ears grow so fast, it is just easier for me to keep him shaved bald
All above traits he has passed on to his Champion and Grand Champion offspring:
Mira, Daisy , Lily Oscar and Mocha are fine examples.
Dream will produce larger sized Standard Poodles, ONLY WHEN bred with larger sized females.
Dream has produced 8-13 puppy litters.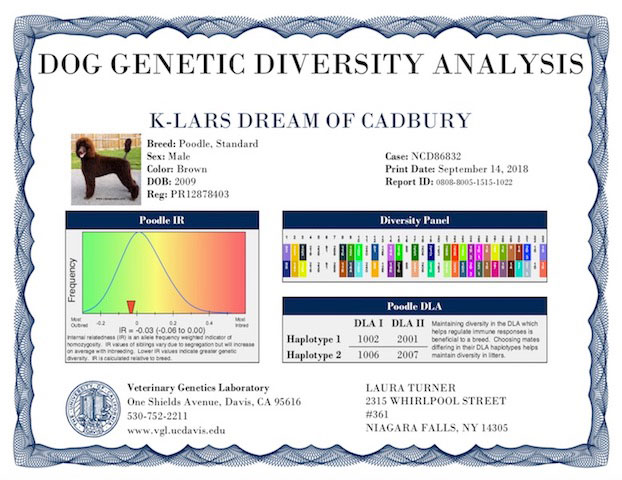 VGL profile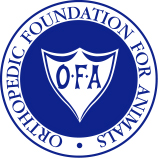 ~ Click to view the OFA HEALTH TESTING COMPLETED ~
Dream has tested CLEAR of the following Health Problems and Diseases:
*CERF (eyes)
*Hip Displasia
*VGL profile
*Thyroid Disease
*Elbow Displasia
*Patellar Luxation
*Dentition Database
*Legg-Calve-Perthes
*DM (Degenerative Myelopathy)
*Congenital Cardiac Disease
*vWD (Von Willebrand's Disease)
*CMTP (Congenital Macrothrombocytopenia)
*DNA COLOR TESTED and DOES NOT CARRY DILUTE
(DOES NOT CARRY DILUTE, said to cause fading in browns)



We don't just "say" we have Total Dogs
we have the UKC TOTAL DOG AWARDS to prove it !!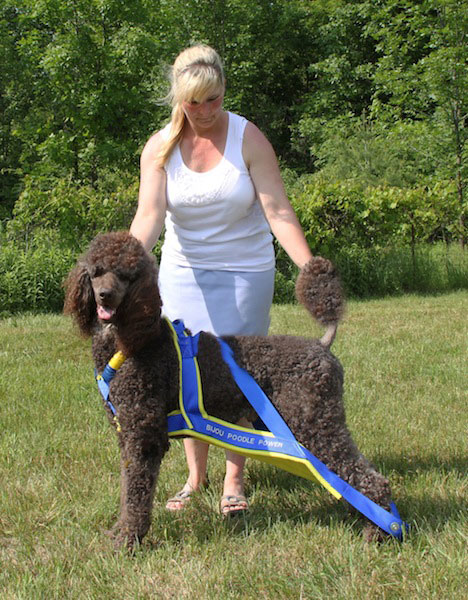 Weight Pulling Conformation


Rally Obedience





2019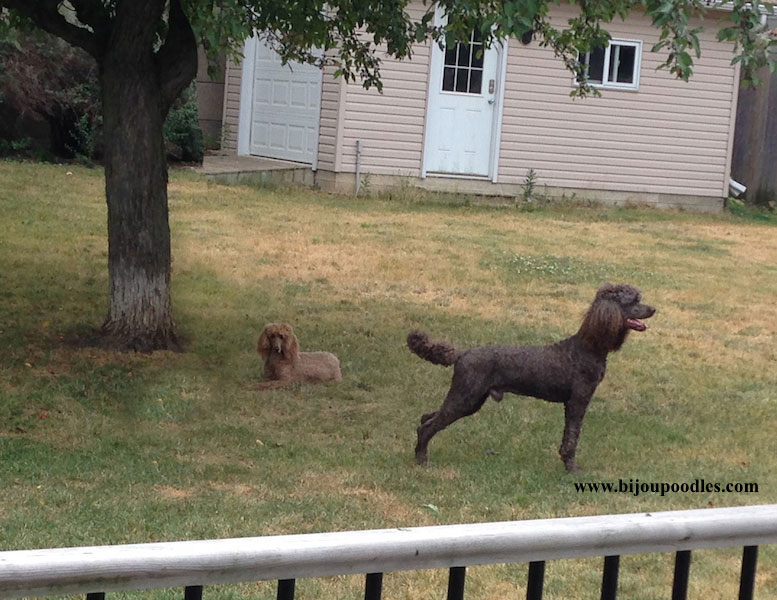 You know when you look out in the yard and your dog is looking so perfect
and you know as soon as you grab the camera they will move ?
Well he didn't and I caught a couple great shots of Dream for his web page update
Dream is shaved bald here, so what you see is what you get.
How many other browns would still look so stunning "bald" ?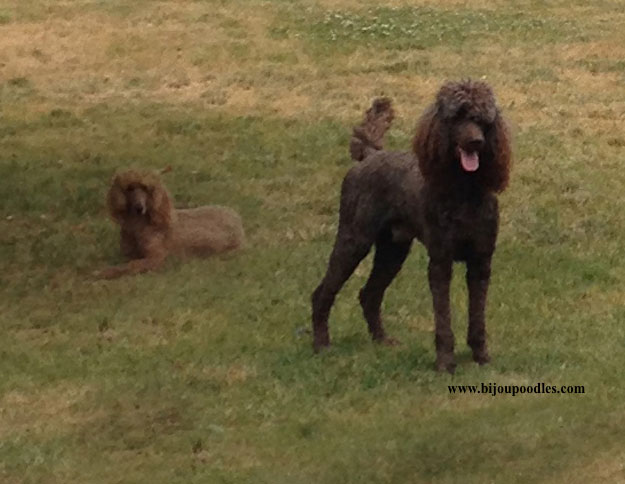 Poor Dream in skeletal weight
he bulked up after this photo



Dream 2016
Not the best video as he for sure needs to be groomed
as with a dirty coat it looks "dull"
but I realized I was getting behind in my video of him.
Hope to update video after he is all groomed up and shaved down again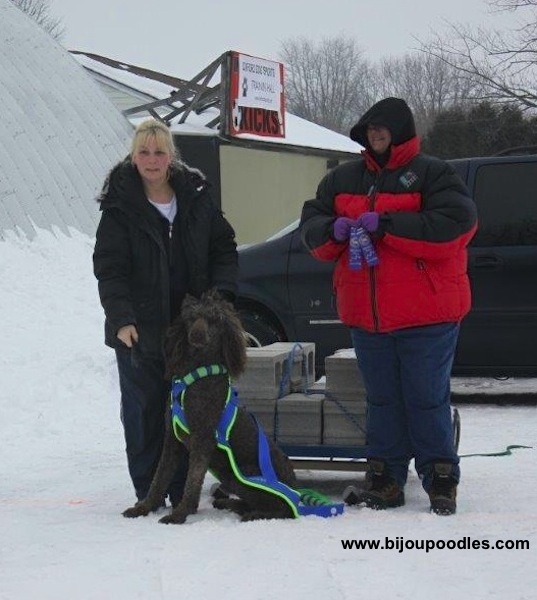 February 8, 2015
Judge: Noel Palmer
Dream earning 15 points towards his UKC Snow Pull title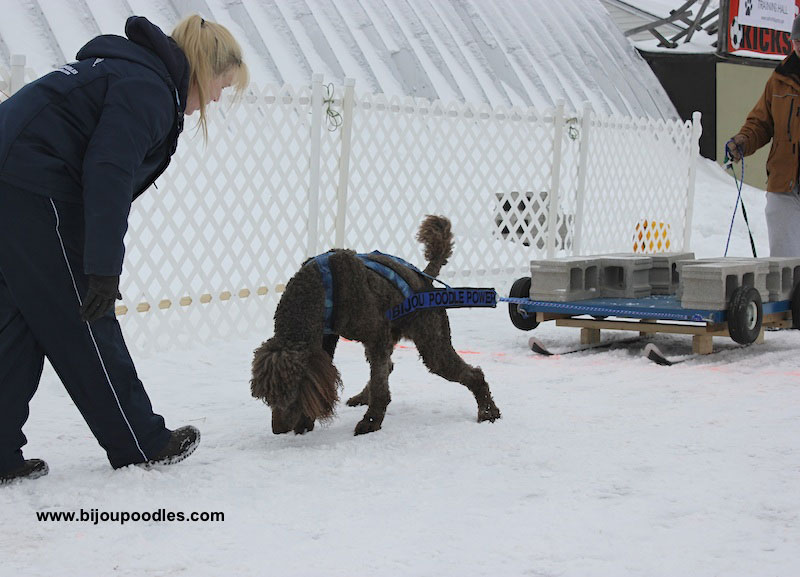 February 8, 2015
Judge: Noel Palmer
Dream earning 15 points towards his UKC Snow Pull title




~ February 2015 ~
Dream earning 10 Snow Pull points



February 2015



February 2015





~ January 2015 ~
Sophie and Dream playing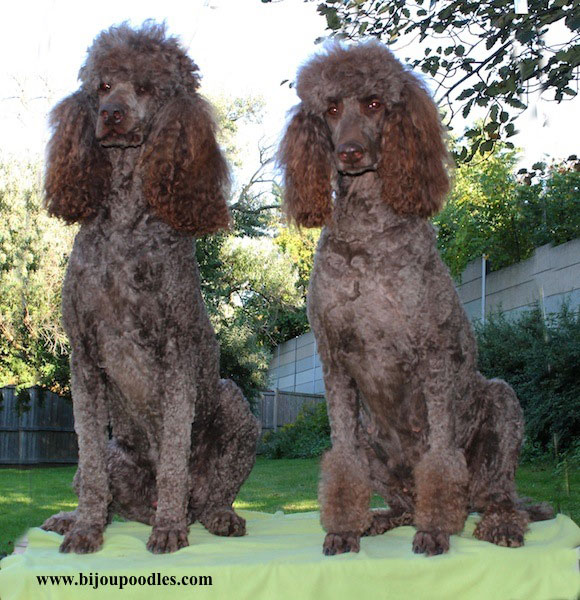 ...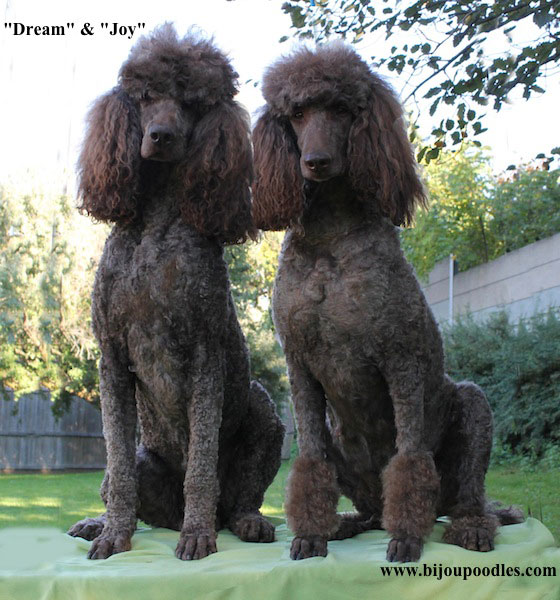 Dream and Joy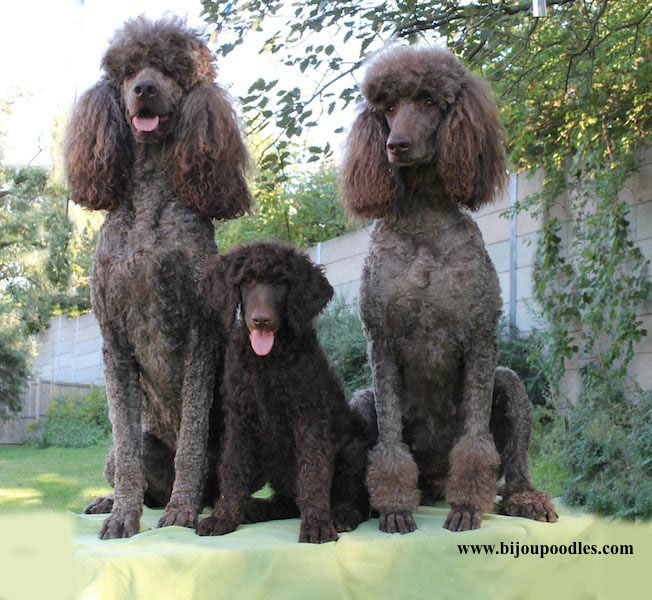 Dream and his daughter Lily and Joy



~July 2014 ~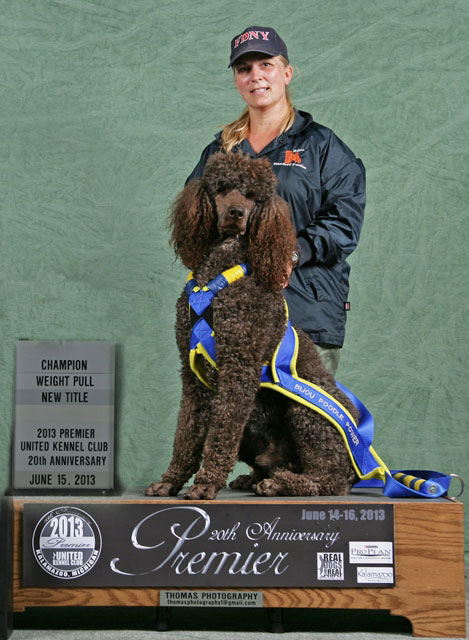 ~ June 2013 ~
UKC Premier Dog Show, Kalamazoo, MI
Dream earned more points towards his UWPCHX by having 4 days of qualifying pulls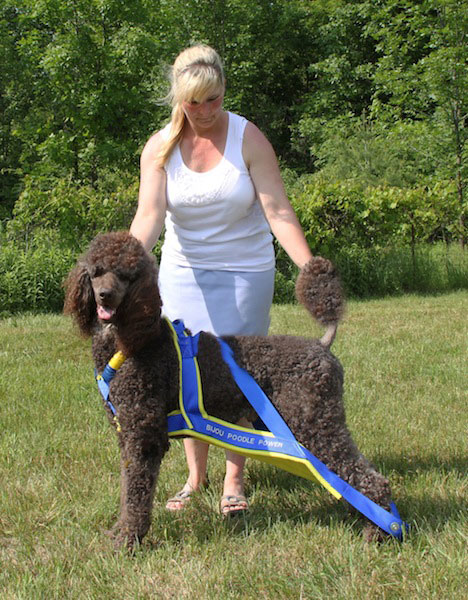 ~ June 2013 ~
Princeton, Ontario
Dream finished his UWPCH Title




~ June 2012 ~
Dream qualifying for Weight Pulling towards his UKC UWP Championship
Dream earning a qualifying Lure Coursing Run towards his CAX title




~ Meet Dream ~





"Dream what do you think of showing in Conformation" ?
Yup you got it... Dream prefers to do performance events and boy he does them well
Dream spent 5 days in the rain at Romulous, NY AKC wine country circuit
and achieved his AKC RN, RA titles placing 2nd !



~ October 2012 ~
Dream relaxing in the yard
What a Big Boy he is !!




Dream earns 15 points towards his UWPCH



June 2012
Dream accomplishes his NWDA weight pulling title
Pulling 915 lbs on wheels and Placing Fourth !!
youtube video
This is no FRU FRU DOG !!!




May 2012
Dream completes his UKC Weight Pulling Title @ 635 lbs
look at that big grin on his face !
*Video of Dream Pulling starting weight




October 2011
Wine Country Shows (where it rained continually !!!)
4th Place win with Judge Mr. James M. Ashton
1st Place win with Judge Ms. H. A. Penny Haynes
Due to handler error Dream needs 1 more leg to title :(




September 2011




September 2011
Dream earning his 4th run towards his CAX title




June 2011
Dream does his first qualifying run for his CA title




August 2011
Dream qualifies in the top 4 of his class to earn his RO3 Title



May 2011
Dream learning how to Lure Course





Dream achieved 2 legs towards his Rally Level 3 (97/100)
and also won two, 3rd High in Classes
Judge: Jacqueline Walters




April 2011
Dream earns Rally Level 2



Dream had a case of the "sillies" his second day




Dream earning his Rally Obedience Title !!
I really wanted people to see that Dream is more than just a pretty face.





Dream doing his Rally Obedience Level I







February 2010
Dream wins Best Male, Best of Winners
Special thanks to Judges: Beth Snedegar/Pam Moore




February 2010
Dream wins Best Male, Best in Breed
Special thanks to Judge: Pamela Perdue



Dream with his favorite toy




December 2009
Dream winning Best Male under Judge: Dorthy Jacobs





December 2009
Dream wins 1st place in his Class
Special thanks to Judge: Mark Golden
Dream has 35 points and 1 competition win



Dream gaiting
Dream doing down and back



Dream playing all groomed up for show




Dream on November 2009







Dream ~ October 2009 ~








Dream at 9 months of age
(he is in desperate need of a groom)




Dream at 4 months of age



Dream at 4 months of age



Dream 2011






Dream's 10 generaton COI = 3.69%
Top 5 ancestors contributing to COI, in order of influence:
Cadbury's Brigadier General 1.64%
AM CH Funtyme's Devil's Food 0.41%
AM CH Macgillivray Maxamillian 0.39%
AM CH Torchlight Shadchen 0.25%
AM CAN CH Bel Tor Bringing Home The Bacon 0.19%

Score Sheet
Dream Pedigree