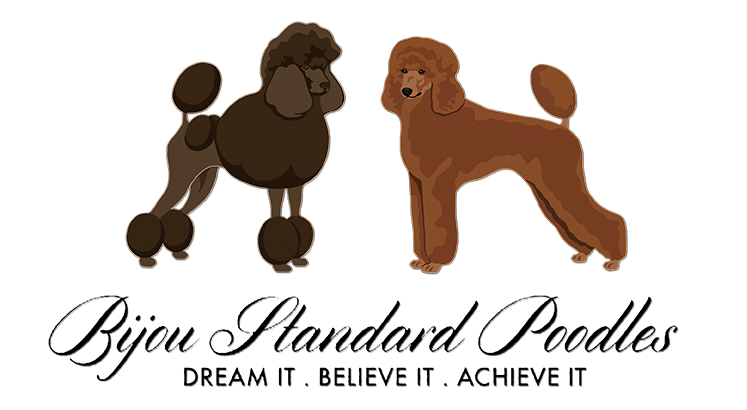 !! AVAILABLE PUPPIES !!

Meet Our Poodles... Our References... Web Page Links

Questions Answered... Whats New at Bijou...Bijou Difference

Contact us: brownpoodles@yahoo.com



UKC Champion
Canadian Kennel Club Grand Champion
Canadian Kennel Club Champion
CKC Group 1st
"K-Lar's Chocolate Oscar De La Bijou"
CGC, SPOT-ON, URO1
~ TOTAL DOG AWARD ~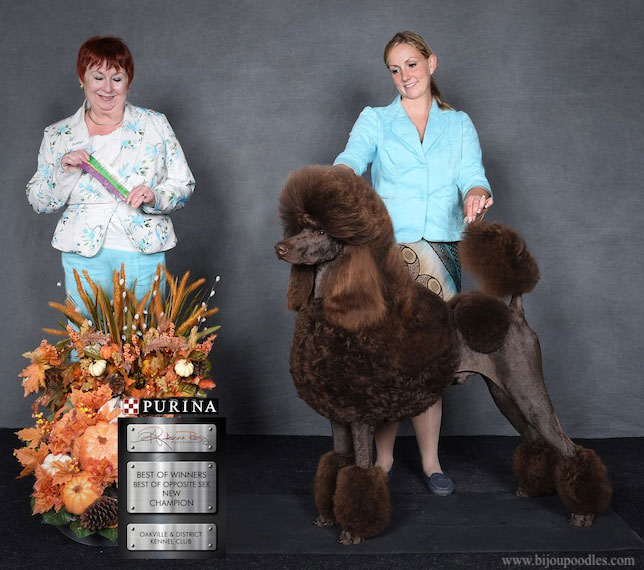 "Oscar" - Dark Brown Male
K115-908
10 generation COI: 2.7%
Height: 28"
Weight: 86 lbs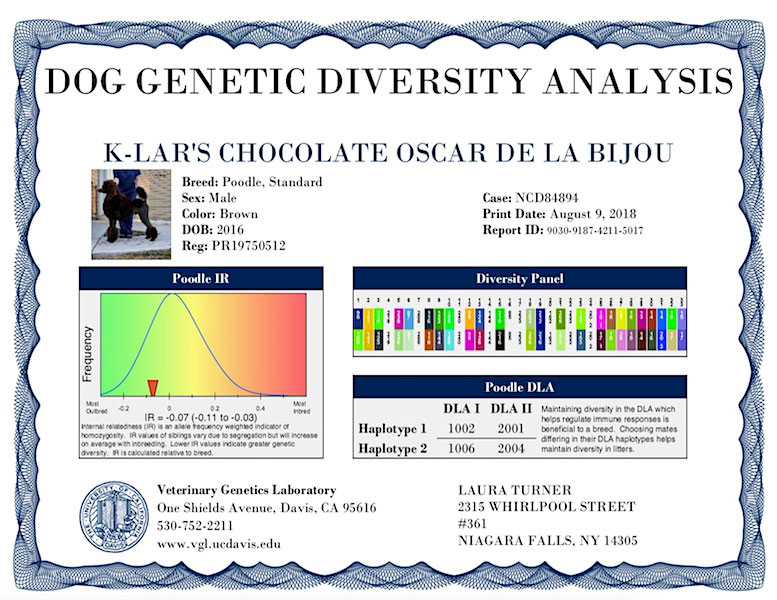 VGL profile

*Click to view OFA Health Testing
Oscar is OFA, DNA and clear by Parentage, for the following Health Problems and Diseases::
*VGL profile
*CERF (eyes)
*Hip Displasia
*Thyroid Disease
*Elbow Displasia
*Patellar Luxation
*Dentition Database
*Legg-Calve-Perthes
*DM (Degenerative Myelopathy)
*Congenital Cardiac Disease
*vWD (Von Willebrand's Disease)
*PRA (Progressive Retinal Atrophy)
*CMTP (Congenital Macrothrombocytopenia)
*NEwS (Neonatal Encephalopathy with Seizures)


~ BROWN ~ BIG ~ BOLD ~ BEAUTIFUL ~
When Oscar was born, there was no question I was keeping this massive dark brown boy.
I was so pleased when he grew up to be the size of his daddy, but with the gorgeous looks of his mom.
Oscar has is daddy's "goofy" clown like personality, and is a biddable, very soft, sweet natured boy.
I really did get the best of both worlds.
Oscar is so stunning, I decided to show him in CKC with a Professional Handler.
At 9 months of age and After Oscar half way to a CKC Title
with his major already under his belt, thanks to Allison Foley, Crystal offered
to take Oscar home to grow show coat like Uncle Finnegan has !

Oscar quickly finished his CKC Championship in one weekend
and quickly finished his Grand Championship with a Group 1st win
and mostly sprayed up and handled by Crystal, his owner
making Oscar only the 2nd brown male to achieve this title
in Canadian Kennel Club history and only the 4th brown in CKC history !
(our home bred Cherub and Charm are the first female brown Grands)
Judges say, "his masculinity and size are what is so needed in the breed"

Oscar is not just a pretty face though. He has is AKC and UKC Temperament Titles
and his UKC Rally Title, which Proves he also has a sweet gentle temperament and is Intelligent.
I decided to participate in a DNA study and was happy to prove how he is a outcross genetically
to most other poodles, making him an ideal Poodle to contribute genetically to the Poodle gene pool.
Oscar will be out getting even more performance titles with his owner in the future.

Oscar, or as we like to call him "House Pony"
is just a big goofy gentle boy, who really enjoys doing what ever he can with his family
that consists of the famous Finnegan, sweet Paris
and a new Show puppy Affenpinscher, "Bucannon" grandson of "Banana Joe V Tani Kazari"
(famous for winning 2013 Westminster Best in Show) and 2 rescue cats.
Oscar has since lost his fabulous show coat to a more practical Dutch Clip
done by the famous Groomer/Handler Allison Hardie (Allie Cowie to us older show folks)
and I will post new photos of him when we get them professionally taken, as this clip really suits him !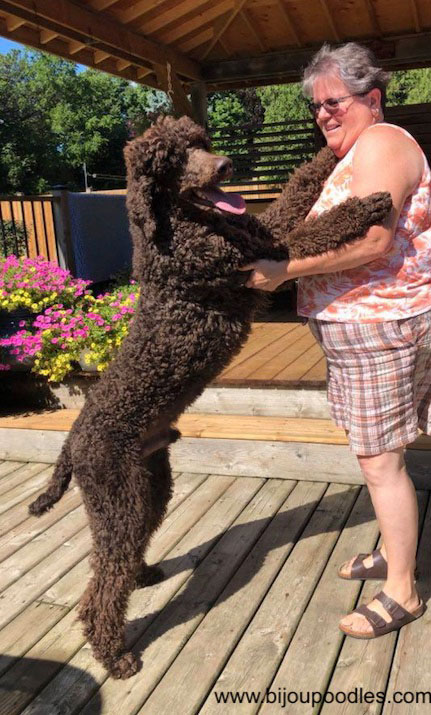 Oscar over visiting the "ladies" with his owner Crystal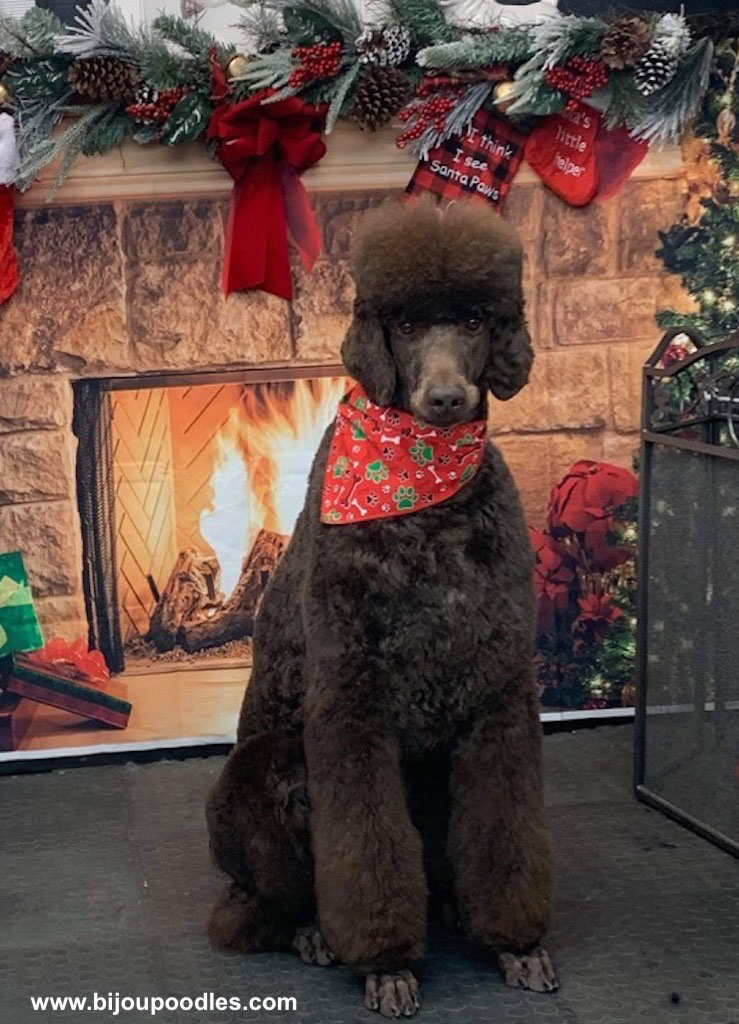 Oscar's official Christmas photo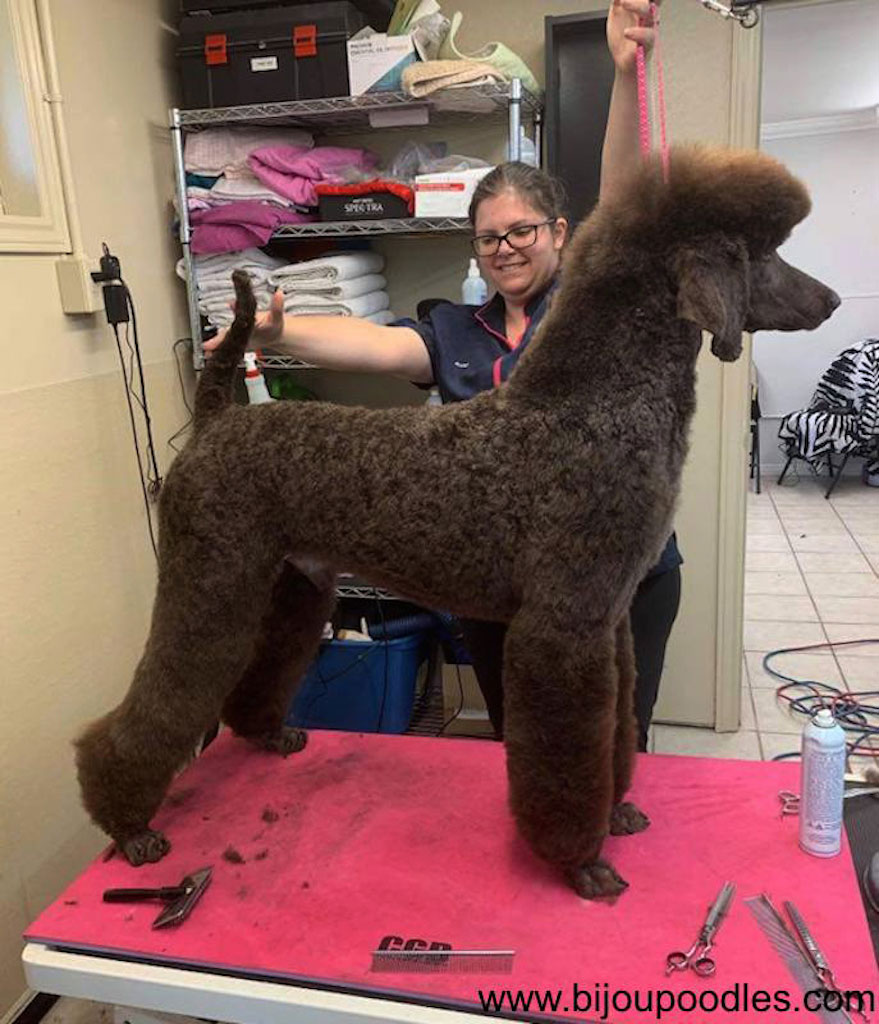 Oscar having a Spa day at Masterpiece Groomery
Always groomed to perfection by "Allison Hardie"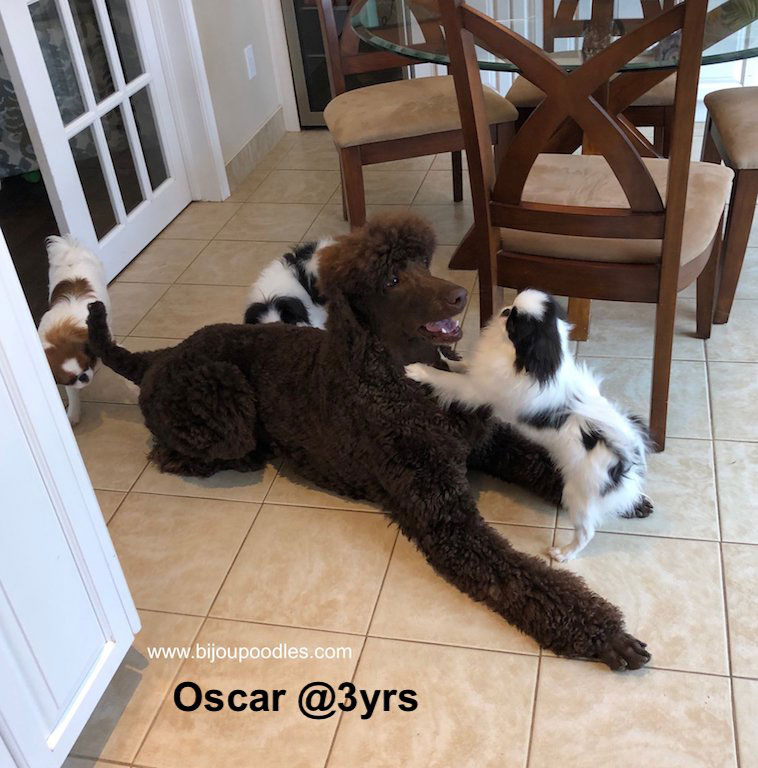 Oscar visiting his tiny cousins
he is such a gentle giant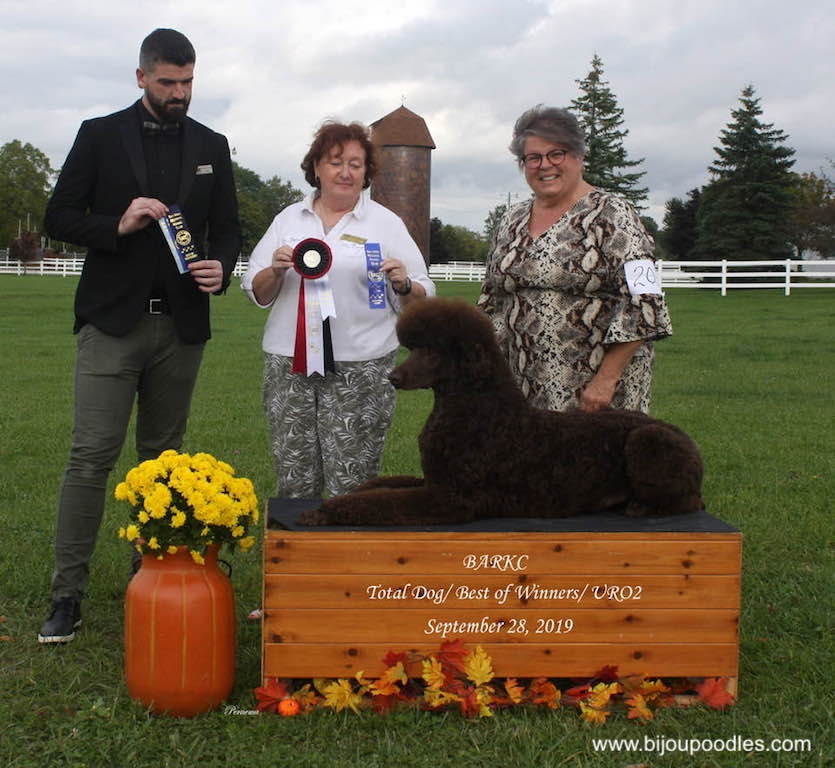 Bay Area Regional Kennel Club
Sep 28 - Sep 29
Corunna, MI
Oscar and owner Chrystal qualified in UKC Rally
and then won Best of Winners
earning Oscar's first Total Dog award!!


Ontario Shores Kennel Club
Aug 23 - Aug 25
Canandaigua, NY
Judge Cheryl Tice - Best male, Best of Winners, Best in Breed - 20 points + 5 bonus points
Judge Marilyn O'Neill - Best Male in Class = 5 points
Oscar now has 30 points and 1 competition win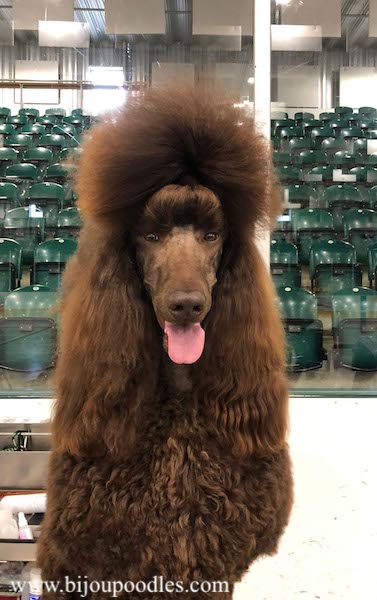 May 4-5, 2019
Tonawanda, NY
Upstate Kennel Club
Judge Kim Alexander-Thomson - URO1 legs
Judge Harriet (penny) Haynes - URO1 legs
Oscar finishes the weekend with his URO1 Title !!




May 4, 2019
Tonawanda, NY
Upstate Kennel Club
Evaluator Trent Harris
Kona passes his UKC SPOT Temperament test with SPOT-ON
Kona passes his AKC CGC Temperament Test !!!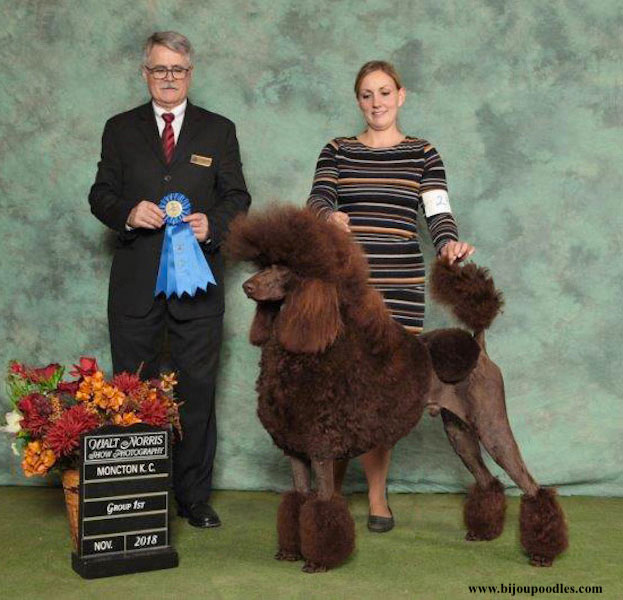 November 16, 2018
Judge Brian Reid
Moncton, NB
Oscar wins Best of Breed and Group 1st !!
AND is a new GRAND CHAMPION
Such a "pretty" boy
Special thanks to Handler Emily Burdon and Rafael Puerta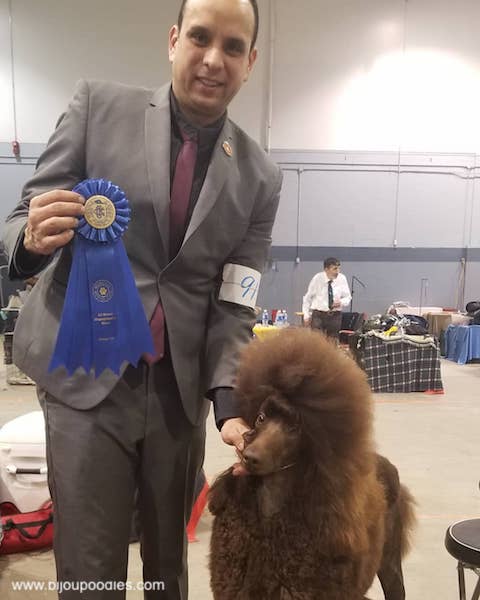 November 17, 2018
Moncton, NB
Judge Darle Heck
Oscar wins Best of Breed !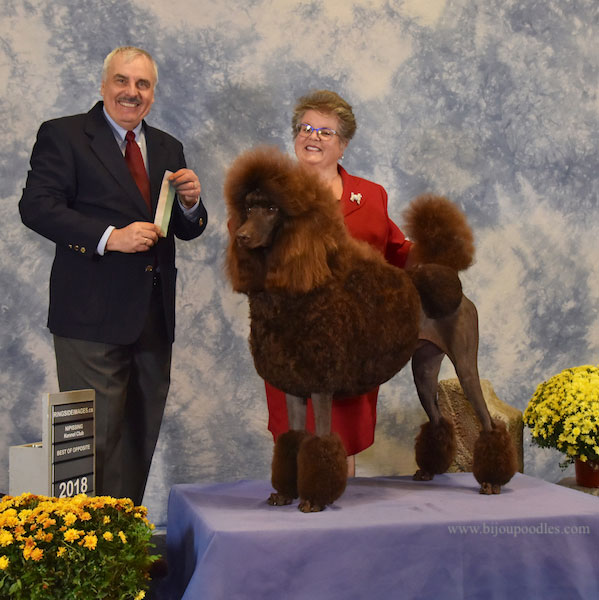 October 6-8, 2018
Nipissing Kennel Club Inc.
Trout Creek, ON
Poodle Breeder/Judge Len Harfield who loved Oscar and had the following to say
"his masculinity and size are what is so needed in the breed.
He is not "flashy", but he is balanced, proportioned, has good boning and musculature
and has a lot to offer a breeding program and If his temperament is as sweet as you say
you have the whole package, for an amazing stud".
I have to admit it was nice to FINALLY be acknowledged for
what I have been saying for years and striving to produce.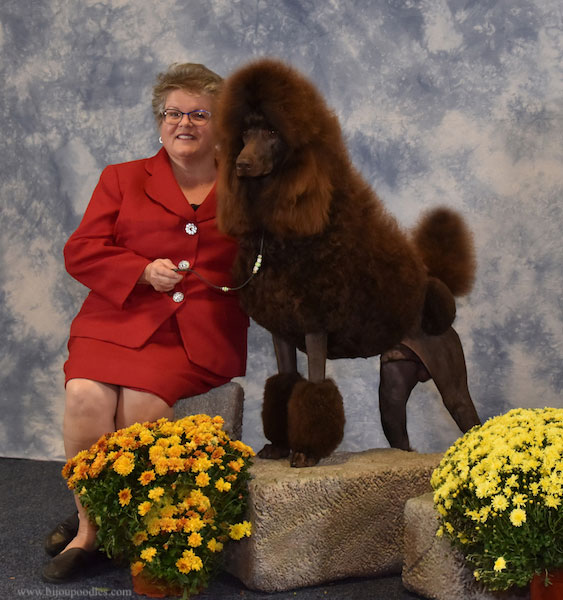 Nipissing Kennel Club Inc.
Trout Creek, ON
October 6-8, 2018
Owner Crystal groomed and handled Oscar to the following wins:
Judge Mark Johnston - Best of Opposite
Judge Bruce Owen - Best of Opposite
Judge Sue Ellen Rempel - Best of Opposite
Judge Rita Walker - Best of Opposite
Judge Dayna Johnston - Best of Opposite
Judge Len Harfield - Best of Opposite
Oscar now has a total of 15 points towards his Grand Championship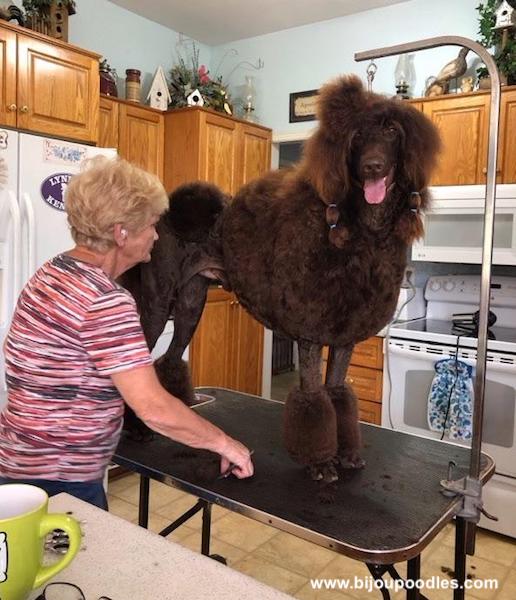 (Oscar and Cyrstal's friend Linda G. helping prep him for the CKC show)

Pine Ridge Kennel Club
September 29-30, 2018
Judge Allan E. Pepper - Best of Opposite
Judge Olga Gagne - Select Dog
Judge Margaret Jones - Select Dog
Oscar totals the weekend with 3 points towards his Grand CH
Owner handled this show ! way to go Crystal and Oscar !!
Oscar is now sitting on 9 points towards his CKC Grand Championship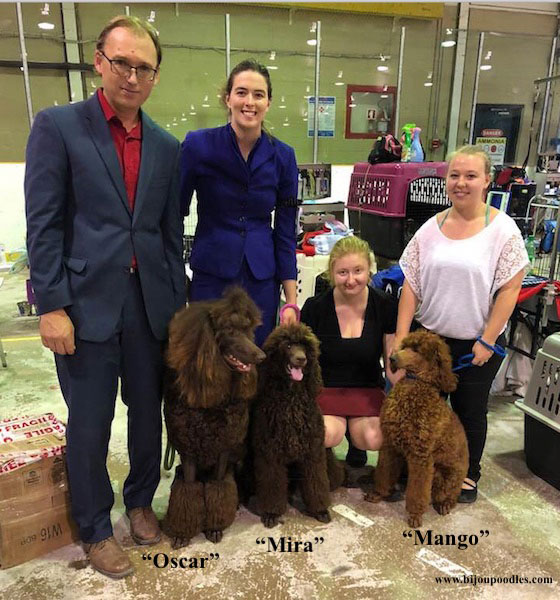 Sudbury & District Kennel Club Inc.
September 14-16, 2018
Huge thank you to the gang in the photo (Left to Right)
Terry, Lindsay, Rachel and Chelsi.
Also Chris who was not around when Crystal took the photo, unfortunately.
This team fluffed, puffed, cuddled and showed Mira & Mango
so that Crystal could stress and focus on preparing Oscar !!
Joy Lynne Huntley - ON
Lucie Paradis - QC
Cec Ringstrom - AB
Sandy Alexander - MB
Thomas Alexander - MB
Sandra Lex - ON
Oscar wins Best of Opposite Sex each day
handled and Groomed by his owner Crystal
6 points towards his Grand Championship !!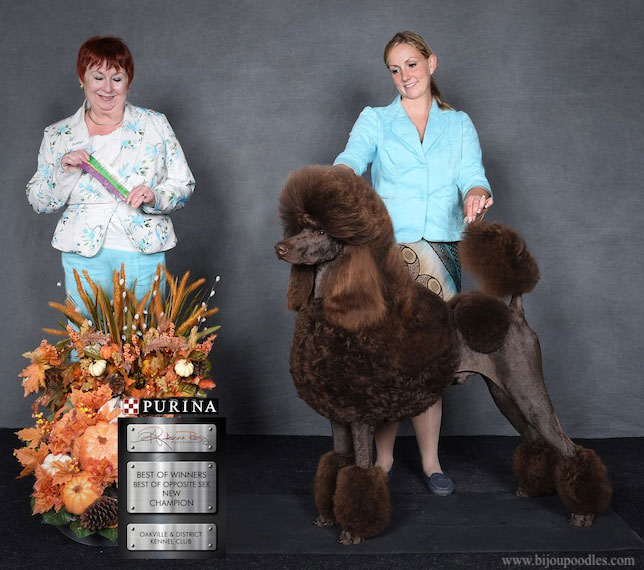 September 7-9, 2018
Oakville Kennel Club
Handler: Emily Burdon
Ms. C. Holmes - Mesachie Lake BC - WM, BOW
Ms. J. Love - Anola MB - WM
Mr. C. Beattie - Dublin, Ireland - WM
Mrs. R. McCarry-Beattie - Dublin 6 Ireland -WM, BOW
Oscar is a NEW CKC CHAMPION !!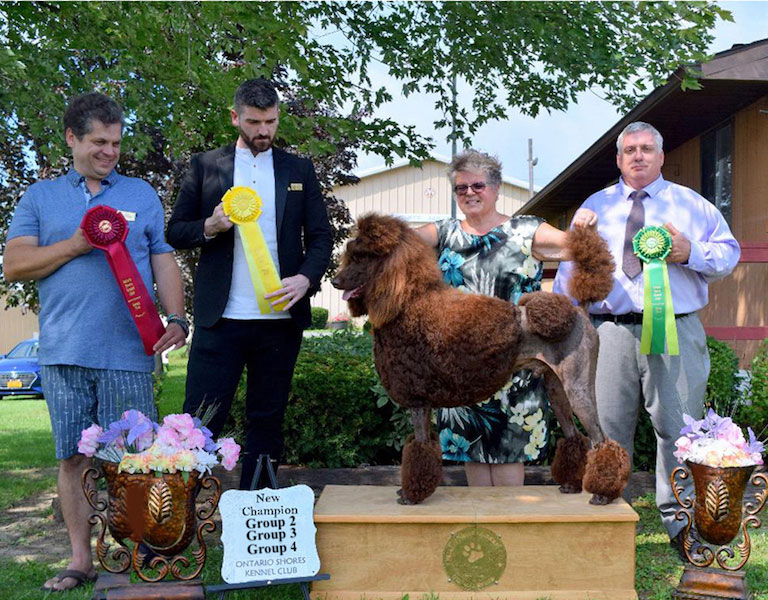 Ontario Shores Kennel Club
Aug 24 - Aug 26
Canandaiqua, NY
Judge Tony Raposo group 2
Judge Kevin izard-Carroll group 4
Judge Daryl hurst group 3







Oscar in a large Gun Dog Group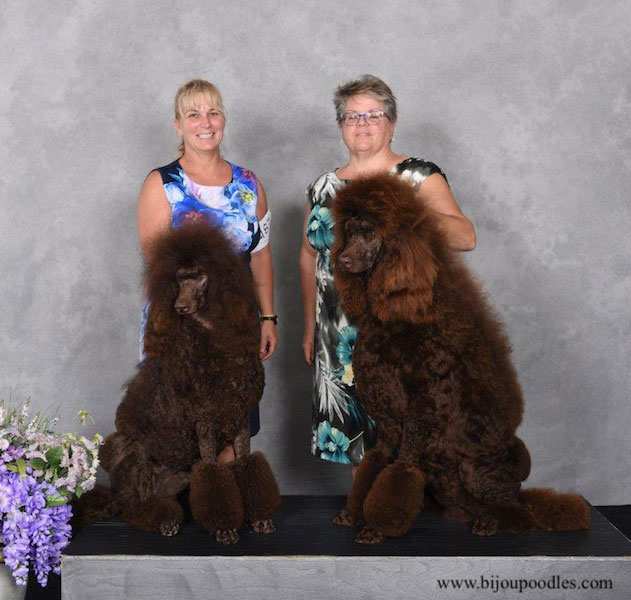 August 2018
Lily and her brother Oscar (on the right)
Oscar achieved 95/100 in his first Rally Obedience Trial !!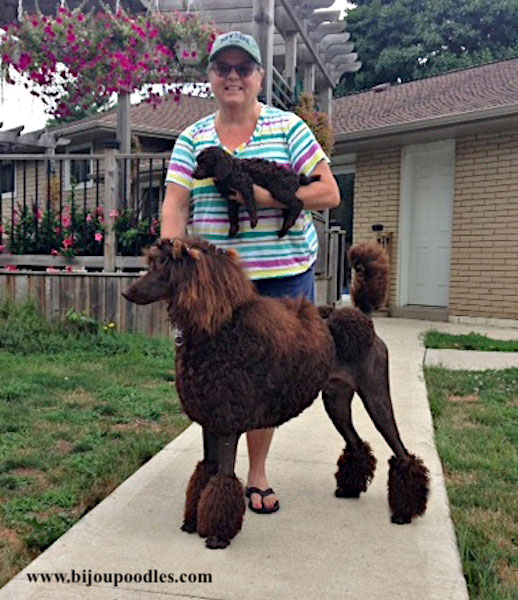 Oscar and baby Chia
One day she will grow to be as big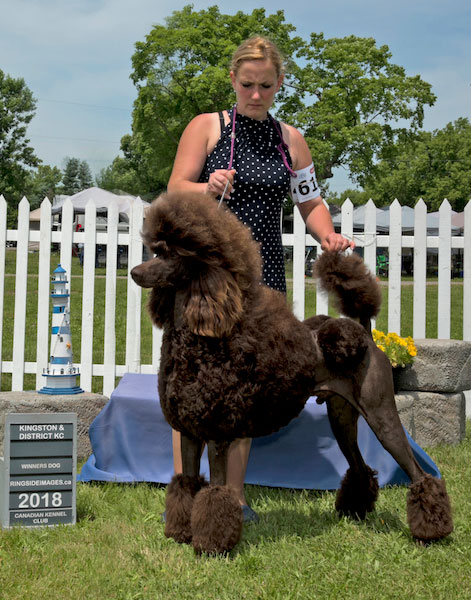 June 16, 2018
Kingston & District Kennel Club Inc.
Poodle Breeder/Judge: Davide M. Keeland
Handler Emily Oscar places Winners Male for 1 point
Oscar has a total of 5 points and his Major now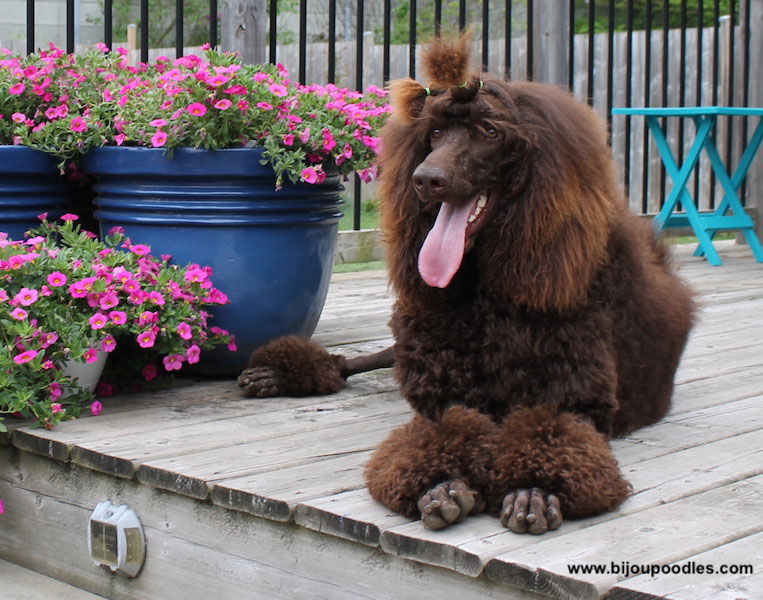 May 21, 2018
Handsome boy relaxing after all day grooming session
Oscar's coat is slowly growing back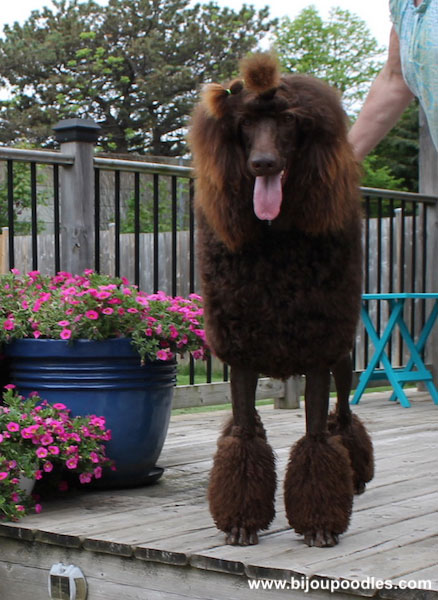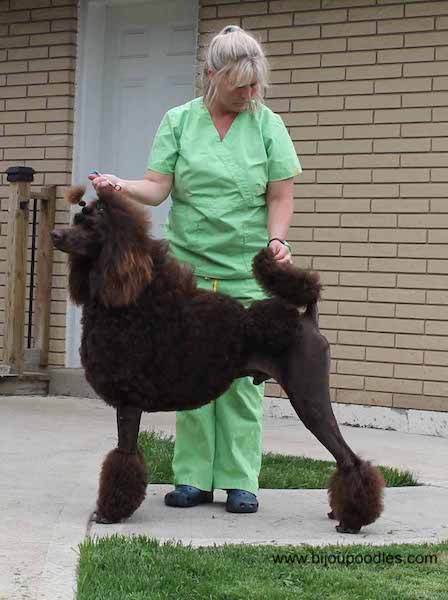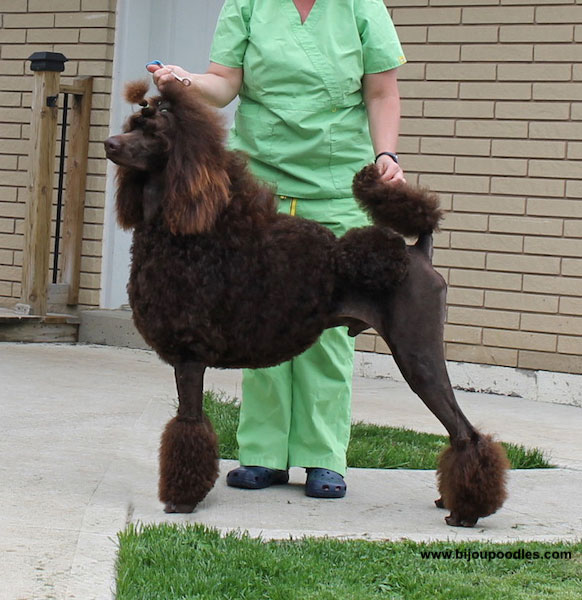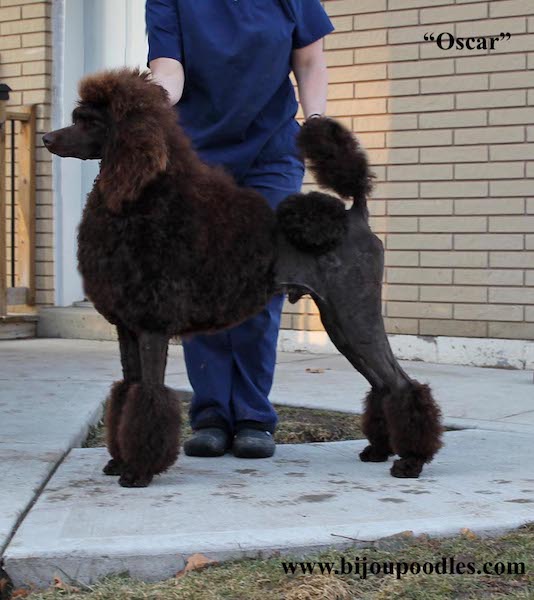 January 28, 2018
Every week Crystal gives Oscar a bath and blow dry
Coat is getting there...



Paris, Oscar and Finnegan over for movie night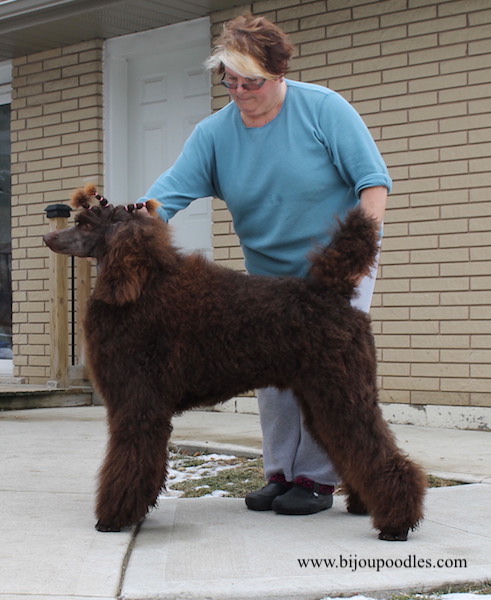 January 21, 2018
Hair is GROWING !!!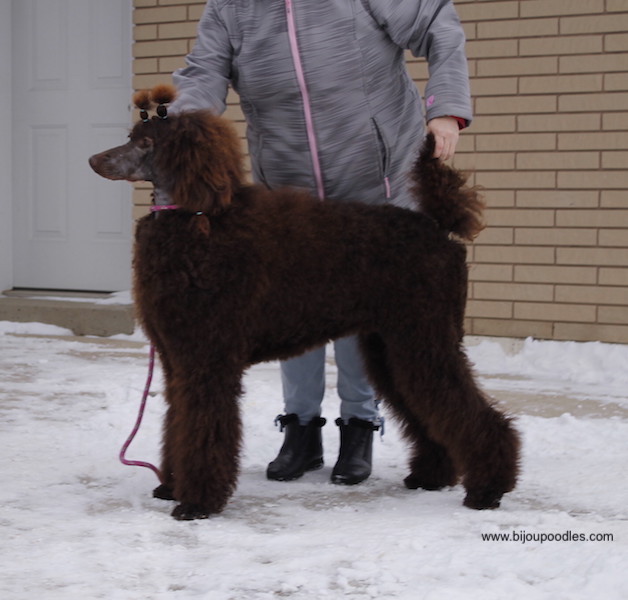 Oscar December 2017
Just had his hair done and it is SLOWLY growing in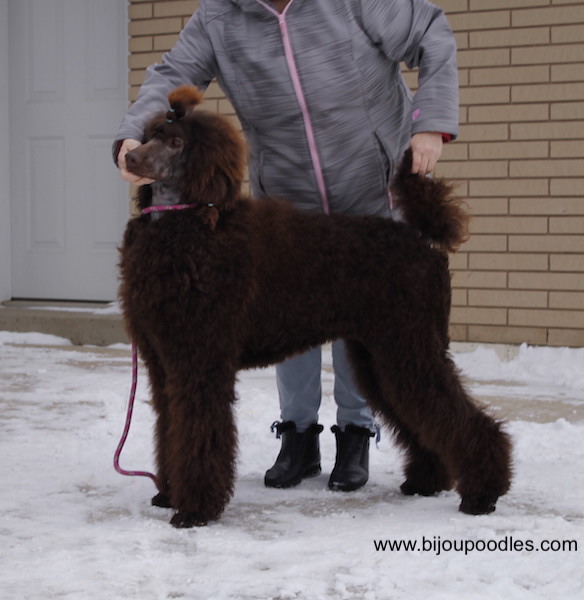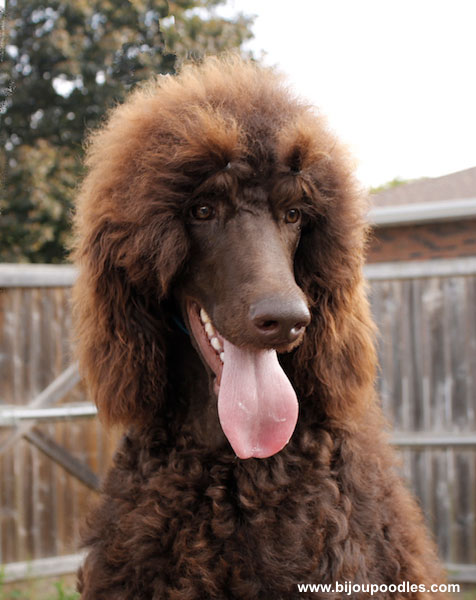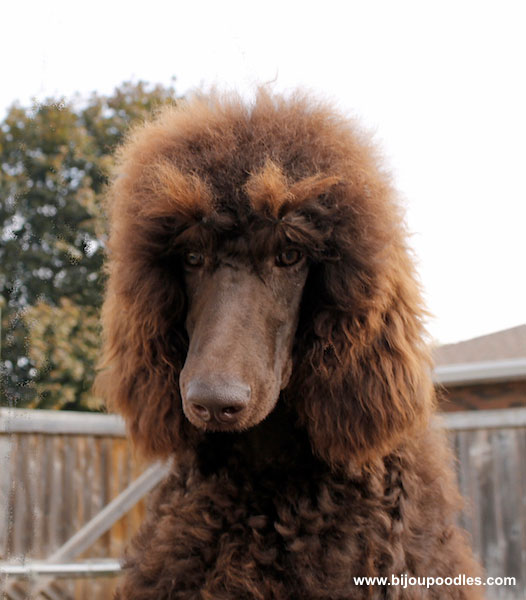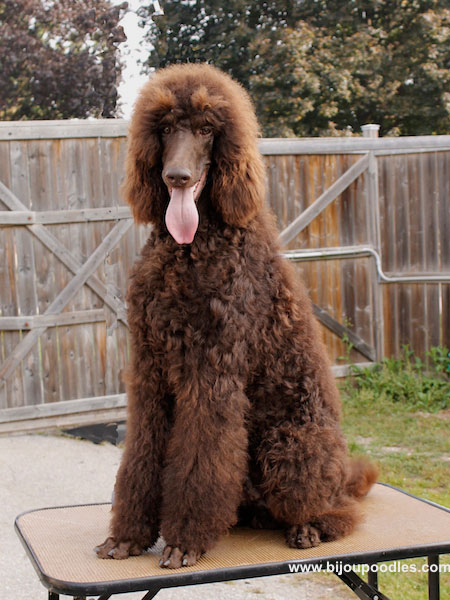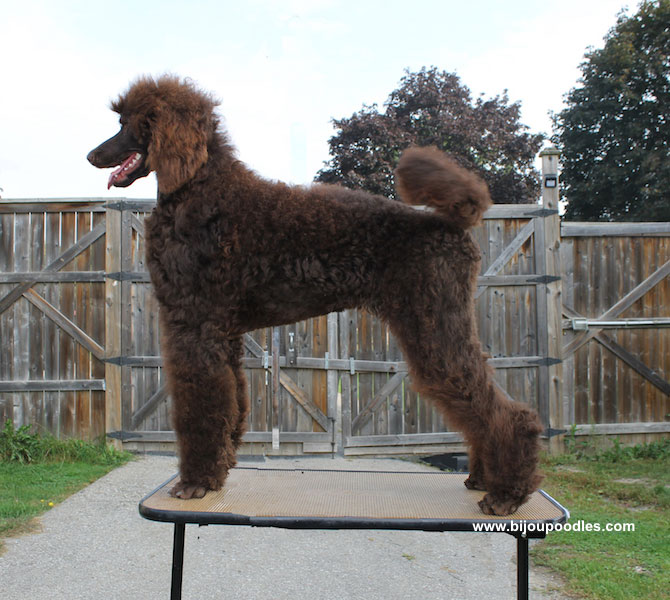 September 2017
I took myself out of the photo
what a gorgeous boy, I love that he is always smiling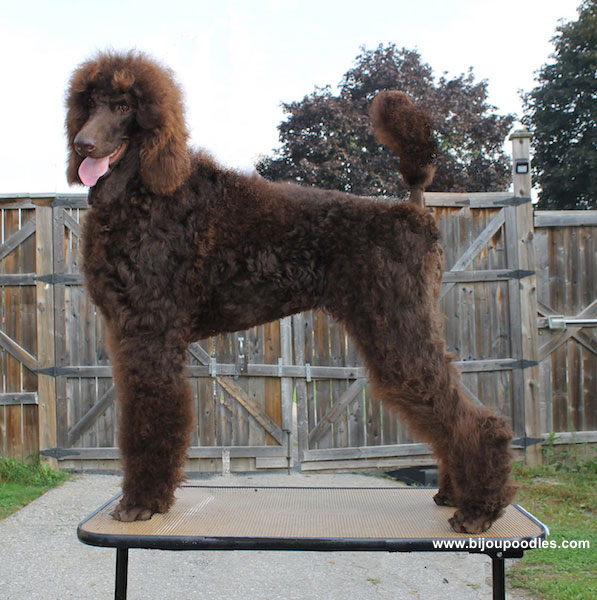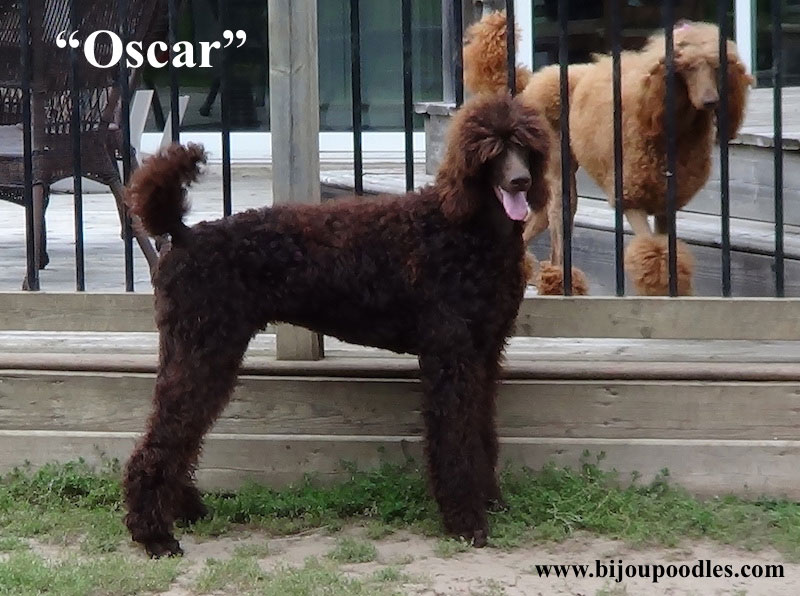 When a dog looks this good, standing "naturally", just takes your breath away
Now imagine him with 12" of show coat, sprayed up, being shown !!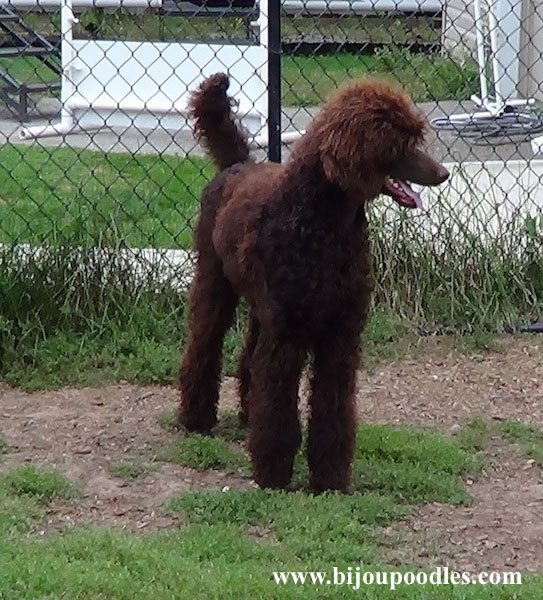 Just look at his good front too










Oscar 8 months old puppy does not realize how big he is
Don't worry the girl gave it out as good as she got



Oscar and Finnegan



Sudbury & District Kennel Club Inc.
September 15, 2017
Judge Michel Bouchard - Show 1
Oscar takes Best of Winners, Best of Breed, for 2 points and his Major
Oscar has a total of 4 points towards his CKC Championship


New Brunswick Kennel Club Inc.
AUGUST 18, 19 & 20, 2017
Judge Steve Dainard
Judge Fred Dewsbury
Judge Judith Byrne
Judge Bonnie Derry
Judge William Byrne
Judge Kim Ramey-LeBlanc


Sorry no photo

July 22 -23, 2017
Lady Slipper Kennel Club
Prince Edward Island
Judge Thomas Touzel
Judge Doreen Marsh
Judge Shirley Limoges
Judge Yvonne Savard
Not sure which judge or day, Oscar wins Best of Winners
for 2 points towards his CKC championship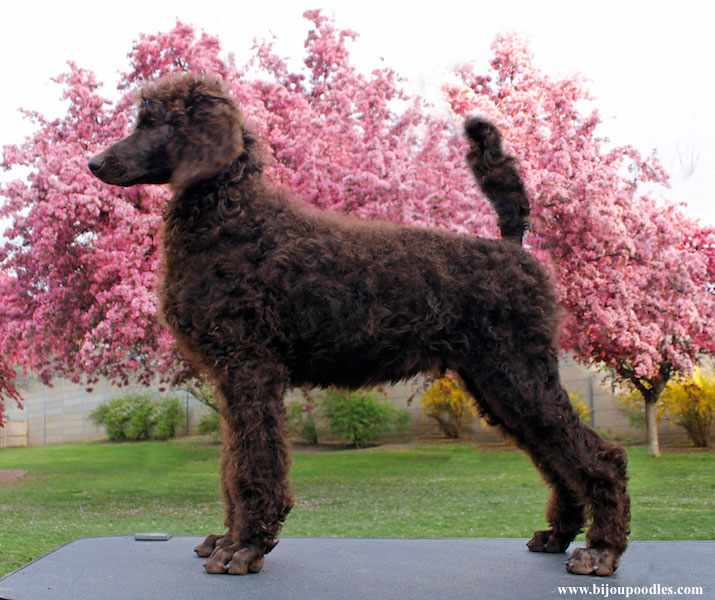 May 13, 2017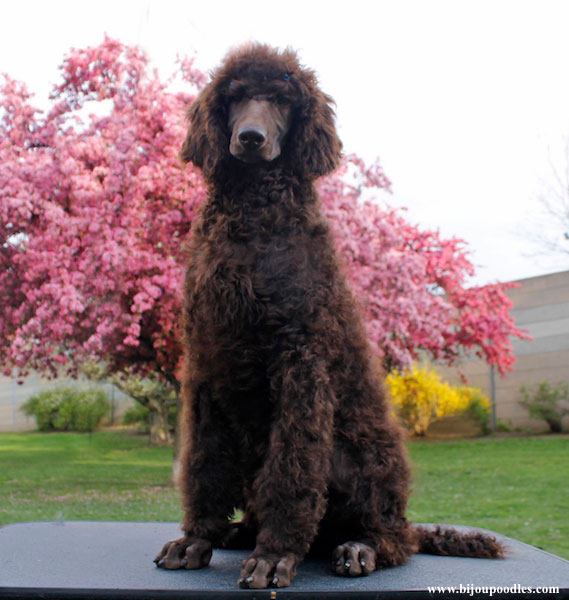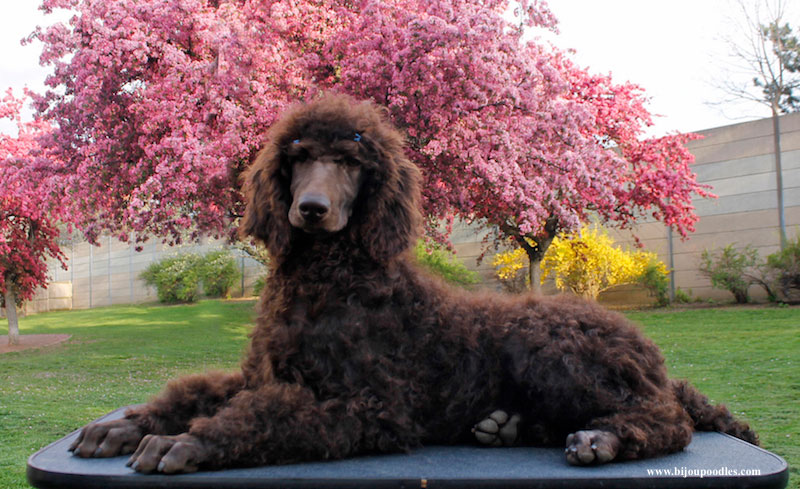 June 2017
Oscar playing with Kahlua and Spice and Flame in the end





March 10, 2017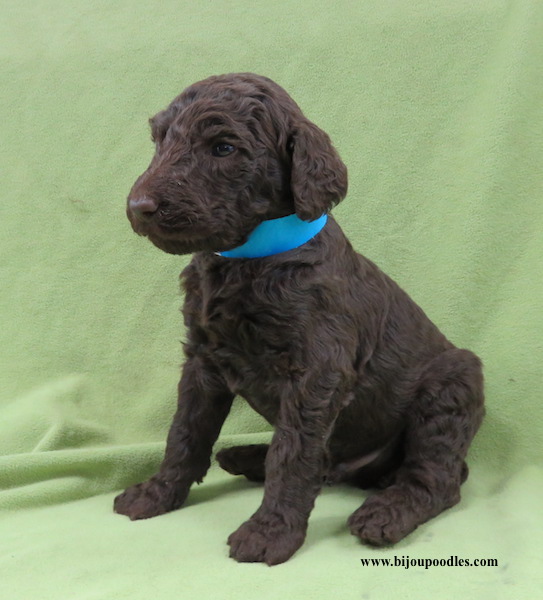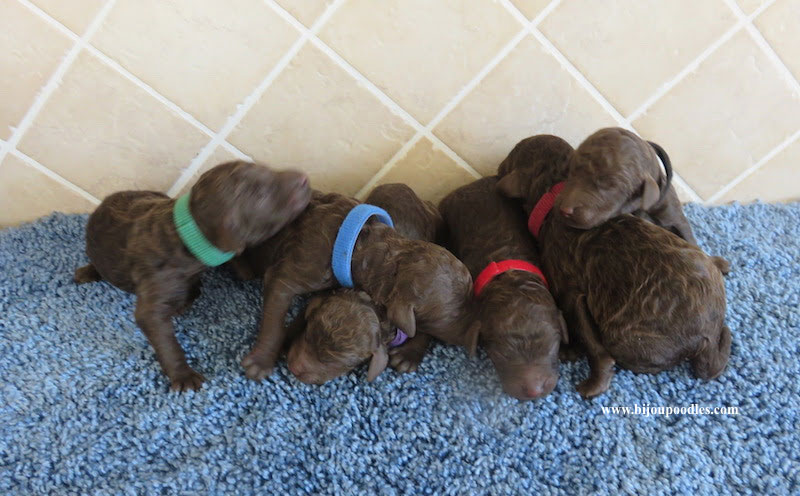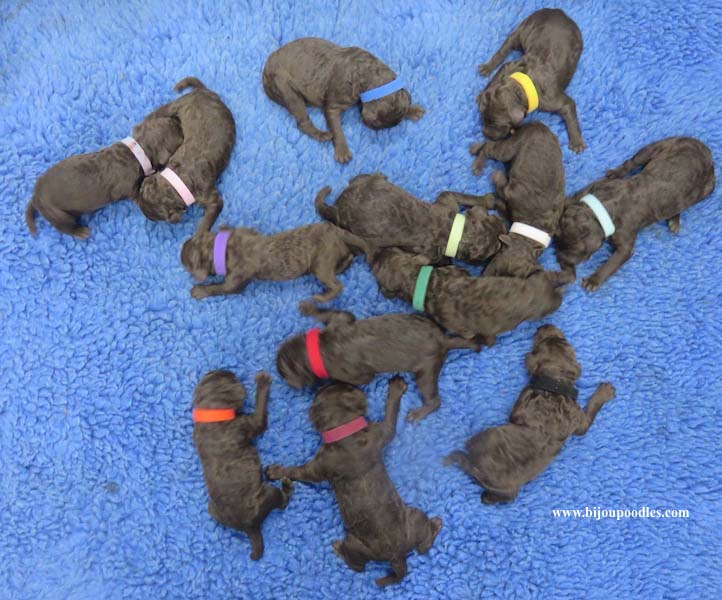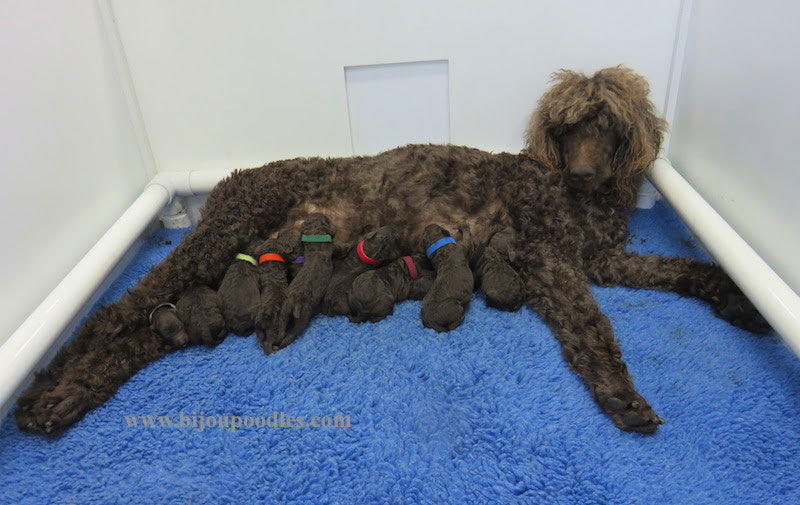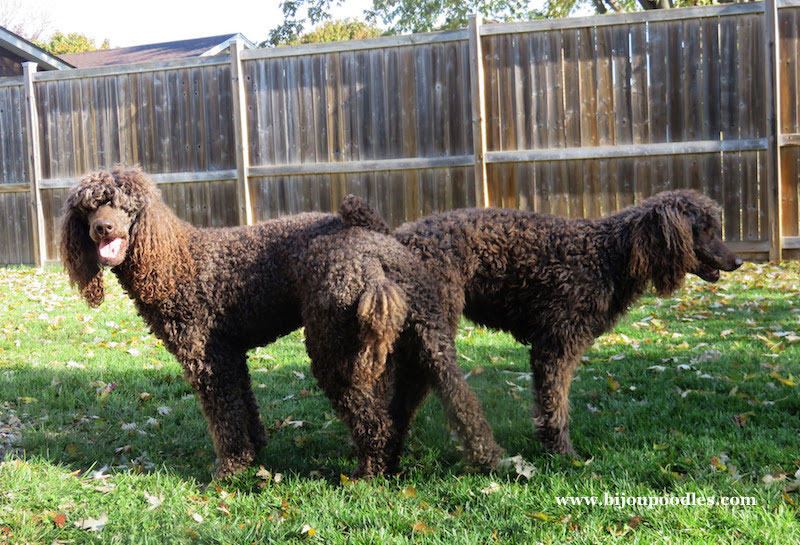 Dream and Joy making Lily and Oscar
















































































PUPPY VIDEO LINKS:
Joy Newborns
Joy Newborns
Joy Newborns
January 7, 2017
January 7, 2017
Jan 11, 2017
Jan 11, 2017
January 17, 2017
January 17, 2017
Jan 17, 2017
Jan 17, 2017
January 17, 2017
January 17, 2017
Jan 18, 2017
January 22, 2017
Jan 22, 2017
Jan 27, 2017
Jan 27, 2017
Jan 27, 2017
Jan 27, 2017
Jan 27, 2017
Jan 27, 2017
Jan 27, 2017
Jan 27, 2017
Jan 27, 2017
Jan 27, 2017
Jan 27, 2017
Jan 27, 2017
Feb 2, 2017
Feb 2, 2017
Feb 2, 2017
Feb 3, 2017
Feb 3, 2017
Feb 3, 2017
Feb 3, 2017
Feb 3, 2017
Feb 3, 2017
Feb 3, 2017
Feb 3, 2017
Feb 3, 2017
Feb 3, 2017
Puppy Poop so you can see they don't have loose stools
Feb 8, 2017
Feb 8, 2017
Feb 8, 2017
Feb 8, 2017
Feb 8, 2017
Feb 8, 2017
Feb 10, 2017
Feb 10, 2017
Feb 10, 2017
Feb 10, 2017
Feb 14, 2017
Feb 14, 2017
Oscar 18/03/30
Oscar 18/03/30
Oscar 18/03/31
Oscar 18/03/31
Oscar 18/03/31
Oscar 18/04/01
Oscar 18/04/15
Oscar 18/04/15