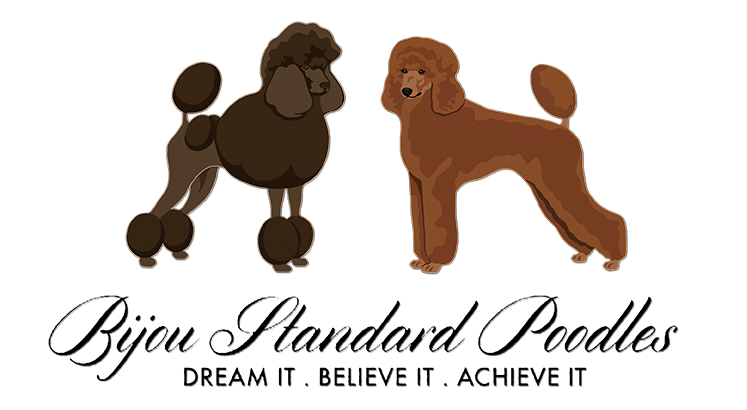 !! AVAILABLE PUPPIES !!

Meet Our Poodles... Our References... Web Page Links

Questions Answered... Whats New at Bijou...Bijou Difference

Contact us: brownpoodles@yahoo.com



CKC Champion
"K-Lar's Chocolate Daisy Bijou"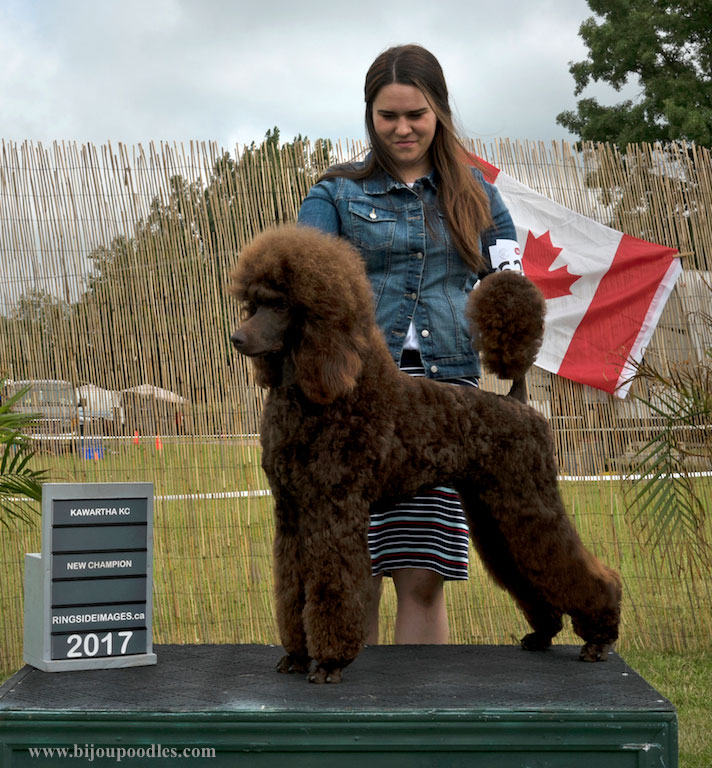 ... x ...

(Father: Dream...x... Mother: Sophie)

"Daisy" - Dark Brown Female
TL#048363
K-Lar's Chocolate Daisy Bijou - K115-563
Height: 25"
Weight: 46 lbs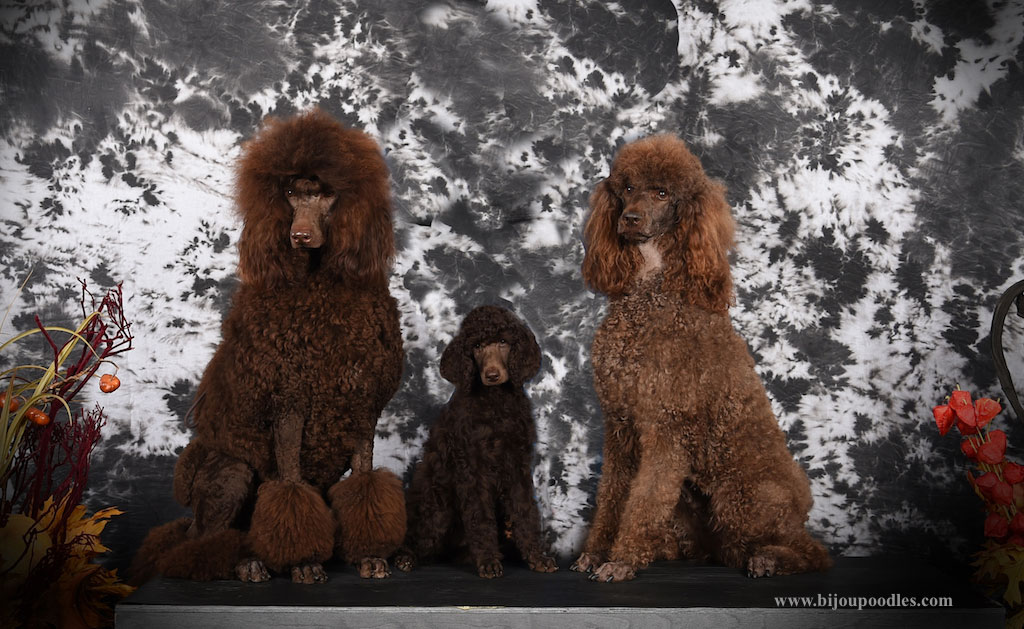 "Charm" (Daisy's sister), "Daisy", Mother "Sophie"

Daisy is a sweet girl, who gets along with everyone and never without a friend.
She just looked like a "Daisy" to me and so that is what I named her.
I was surprised and pleased to find out there is a flower, called a Chocolate Daisy.
Daisy is out of our AMAZING Dream and our sweet Sophie, and seems to have the best of each
of her parents. Daisy's parents, grandparents and great Grandparents, are also still brown
not faded or turning to grey like most browns, so I plan that Daisy will follow and remain dark brown.
Daisy also has both parent's amazing effortless movement, fine example of proper movement.

Daisy has a sense of humor finding it funny to goose me when I least expect it
running away out of hands reach before I can catch her.
She also loves finding the stitching in everyone's favorite toy and taking them all apart.
Daisy, is also very keen to sniff out any treats that have got lost during training (even in the couch)
I'm hoping with this type of thinking and reasoning, that Nose Work will be her Dog Sport

Daisy quickly finished her CKC Championship along with 5 Best Puppy in Group Wins
and Group 3rd win. Daisy is my 4th CKC brown Champion of my breeding
and my 15th UKC Grand Champion brown.
Allison Foley said, "she is one of the best moving Poodles I have seen"
I would have loved to have CKC Grand Championed her
but, honestly it is just too darn expensive and we already hold the record
for owning and producing CKC's most Brown Grand Champions.
Also Daisy was done showing, she just wanted to come home.

I'm enjoying having her home and looking froward to competing with Daisy
in UKC Conformation and in UKC Dog Sports, an association I enjoy supporting.
Daisy is just enjoying running and playing in the bushes and keeping up with the big kids for now.
Much to my delight for her. So much so that I shaved her bald so she can enjoy her romps.
Daisy produced:
CKC Champion
"K-Lar's Tiptoe Thru the Tulips to Bijou"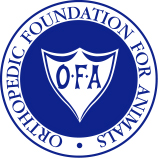 Click to view all HEALTH TESTING COMPLETED:
Daisy will be tested CLEAR of the following Health Problems and Diseases:
*CERF (eyes)
*Hip Displasia
*Thyroid Disease
*Elbow Displasia
*Patellar Luxation
*Dentition Database
*Legg-Calve-Perthes
*DM (Degenerative Myelopathy)
*Congenital Cardiac Disease
*vWD (Von Willebrand's Disease)
*PRA (Progressive Retinal Atrophy)
*CMTP (Congenital Macrothrombocytopenia)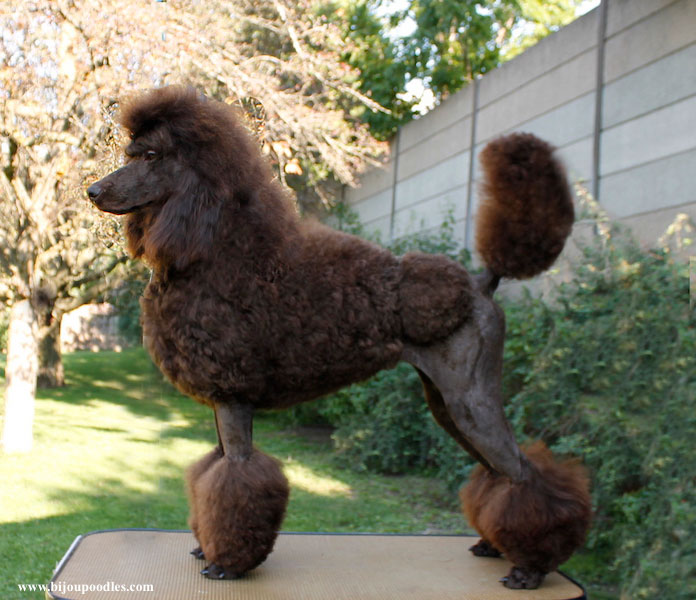 OK I had to put her in the fru fru clip !
Wow she is STUNNING
(yes I know her rear could be back a tad)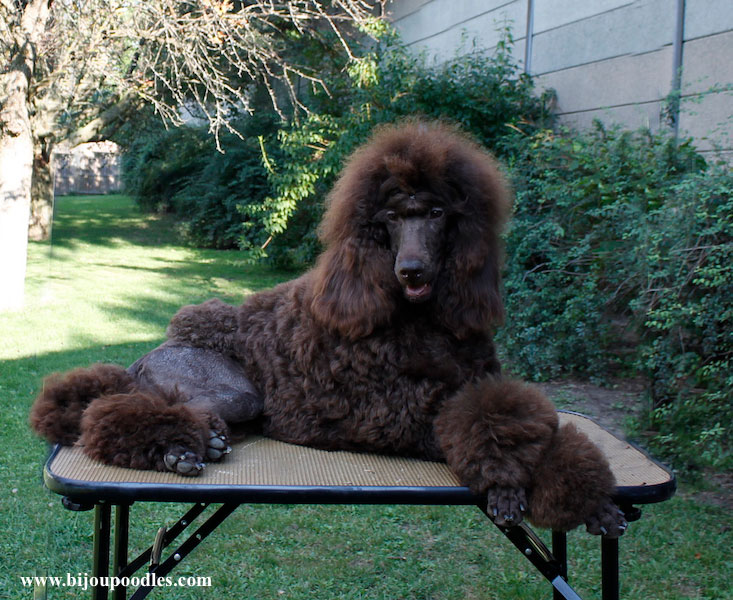 Typical Daisy, oblivious to her beauty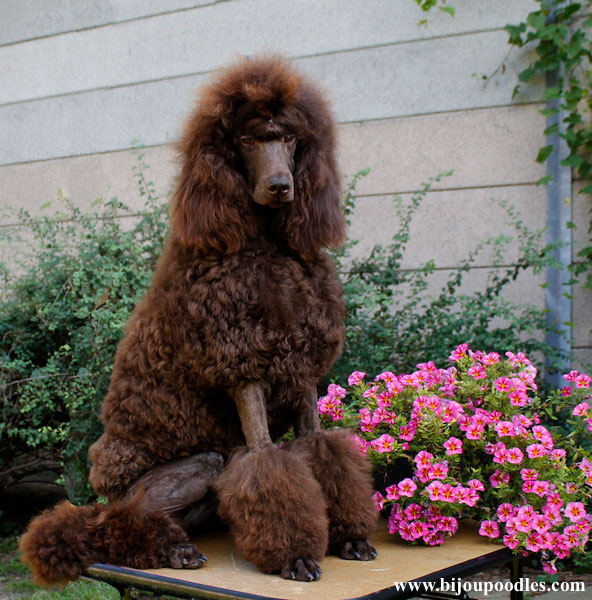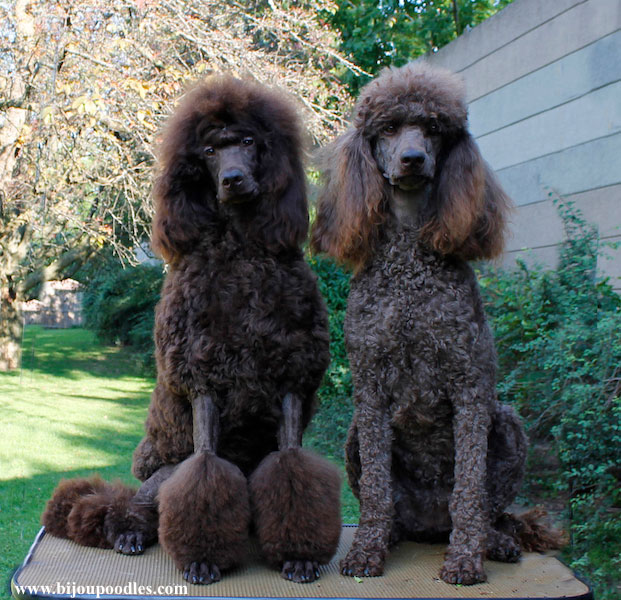 Daisy and her mother Sophie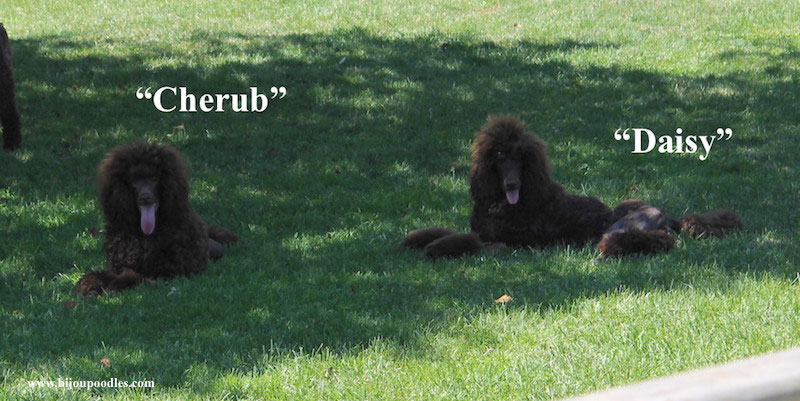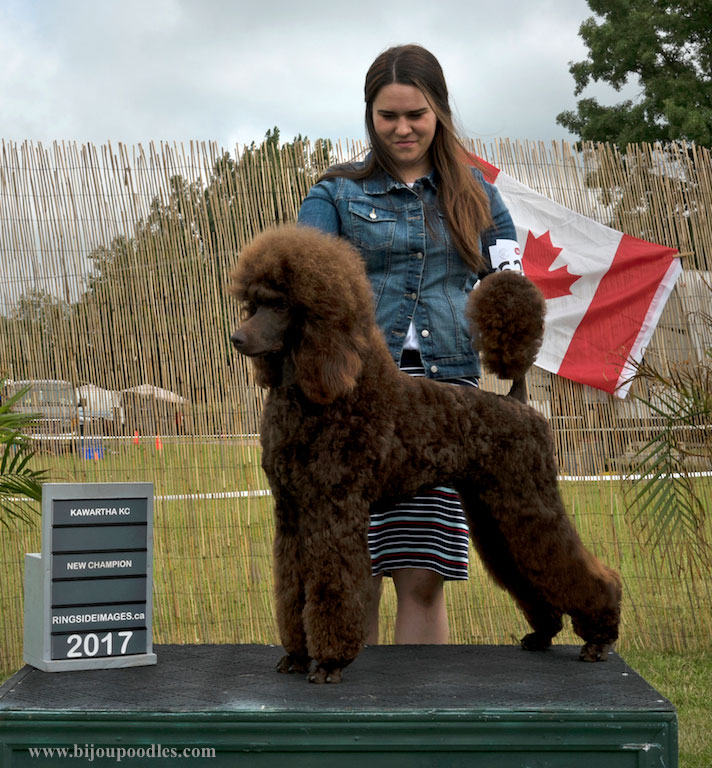 Kawartha Kennel Club
July 2, 2017
Norwood, Ontario
Judge Cheryl Myers-Egerton
Winners Bitch - 1 pt, Daisy is a New CKC Champion !!



Bobcaygeon Kennel Club
June 29 - 30, 2017
Norwood, Ontario
Judge Terry Carter - Show 1
1st place Sr. Puppy (9-12 Months)
Best Puppy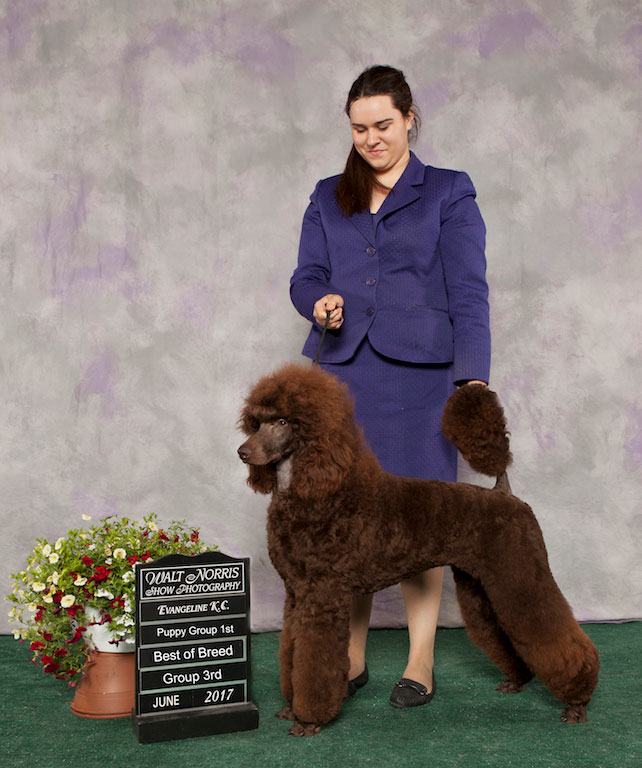 Evangeline Kennel Club
June 25, 2017
Berwick, Nova Scotia
Judge Polly Smith - Winners Bitch 1 point
Dr Robert Smith - Winners Bitch 1 point
Judge Honey Glendinning:
Daisy earns Best Puppy in Breed, Best Puppy in Group
Daisy wins Best in Breed (2 points) and Group 3rd (1 point) !!!
Daisy earns 5 points, for a total of 9 points towards her CKC Championship





June 4, 2017
South Shore Kennel Club - show 1
Judge Valeria Gervais
Daisy gets Best puppy in Breed, Puppy Group 1st,
Winner's bitch 2 points, for a total of 4 Points !!





June 4, 2017
South Shore Kennel Club - show 2
Judge Richard Lopaschuk (withheld points on dogs for low tail set and gay tails) "0" points
Daisy gets Best puppy in Breed and Puppy Group 1st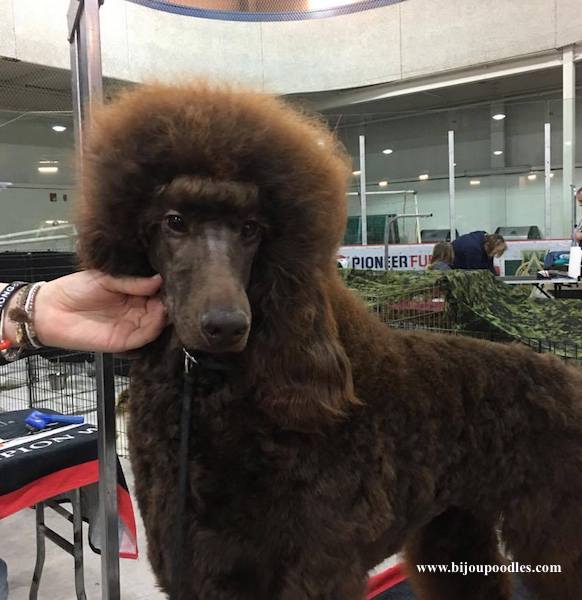 June 3, 2017
South Shore Kennel Club
Judge: Michael Lanctot
Daisy gets a Puppy Group 1st !!!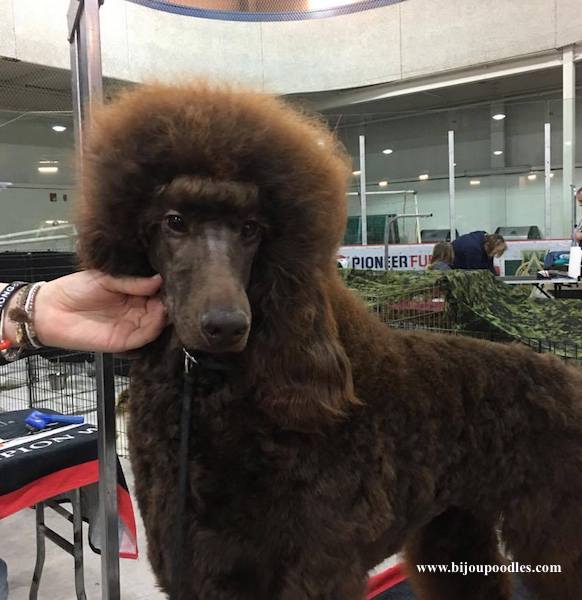 Tantramar Kennel Club
May 21, 2017
Springhill, Nova Scotia
Judges Cheryl Paterson or Rita Walker
Daisy earns winner's bitch for her first 2 points !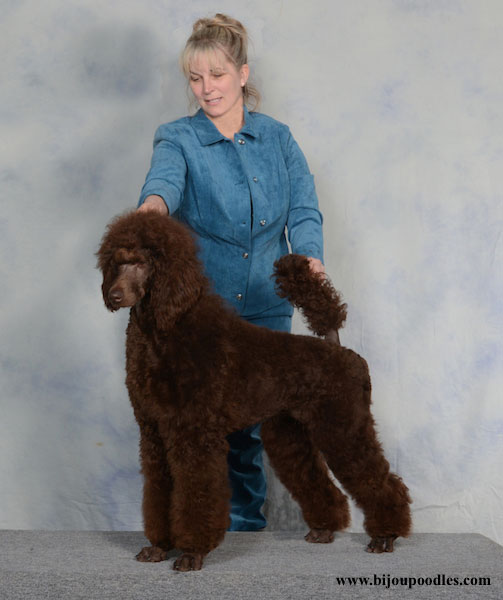 February 26, 2017
Daisy at her first dog show, just visiting
and getting professionally scissored up !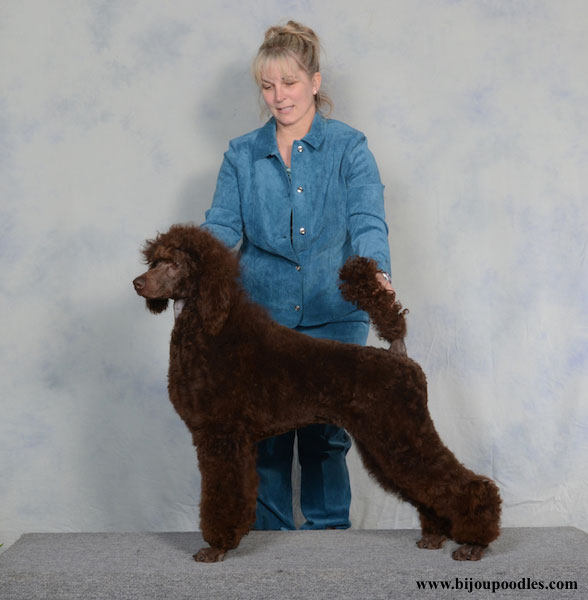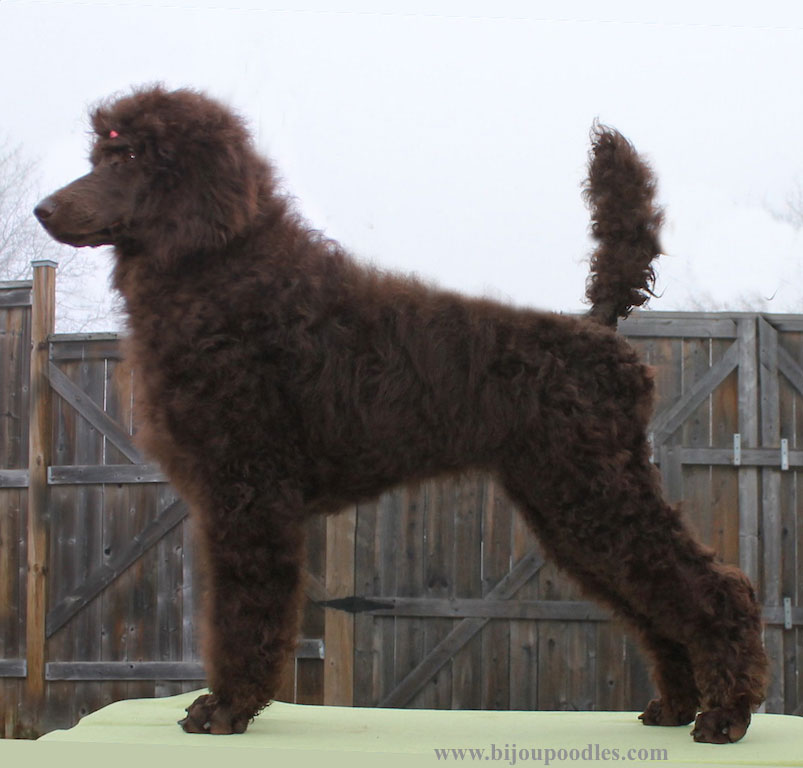 January 2017
Just bathed and brushed
Still not confident enough to scissor though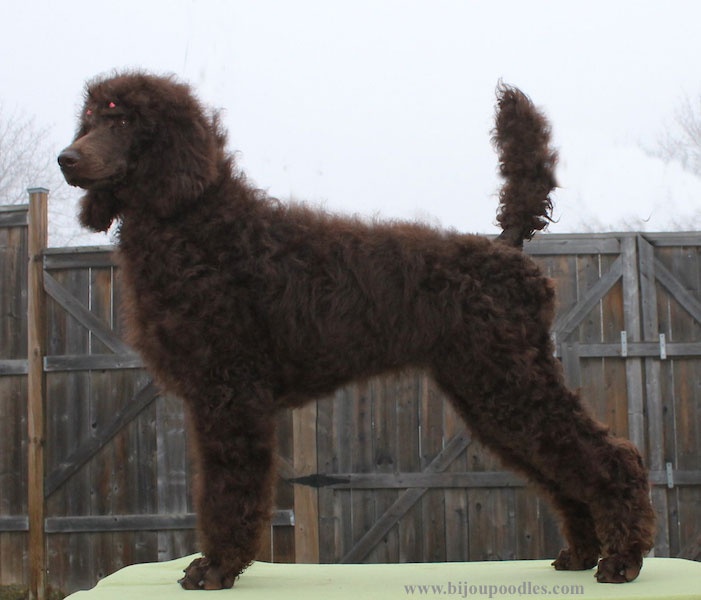 Daisy smiling for the camera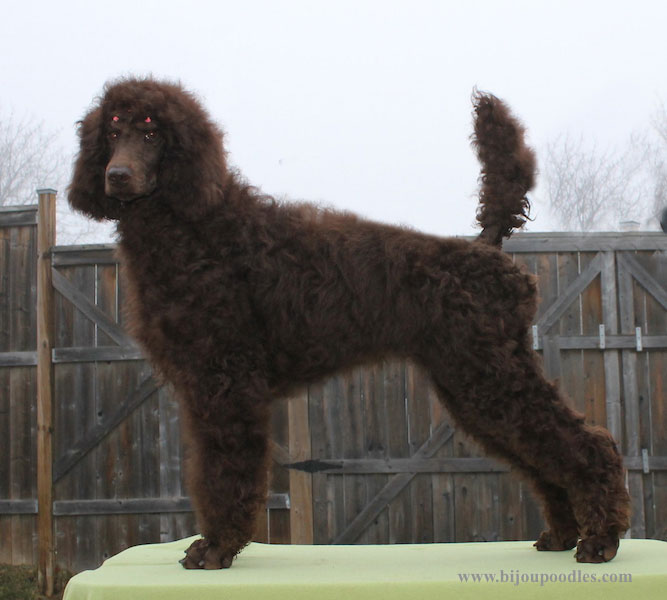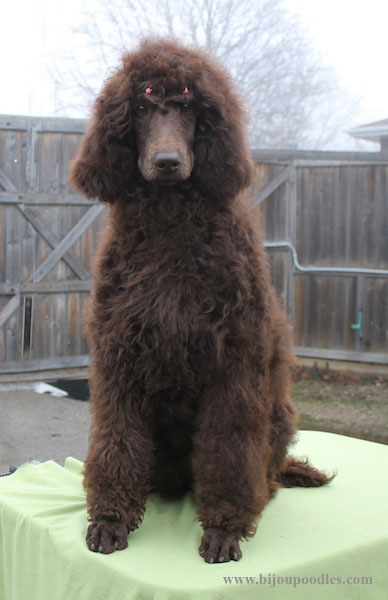 "Mom, my bands are way too tight"
Poor Daisy is so great for me to play with her top knot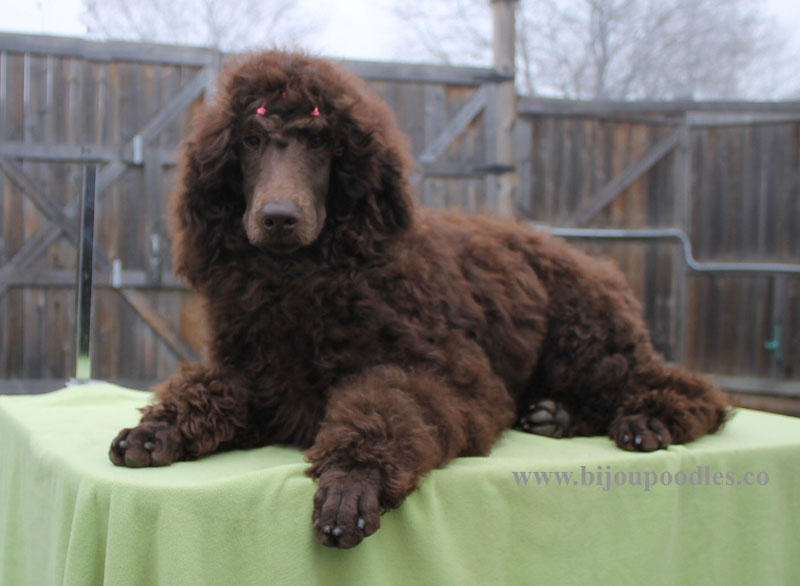 My little cutie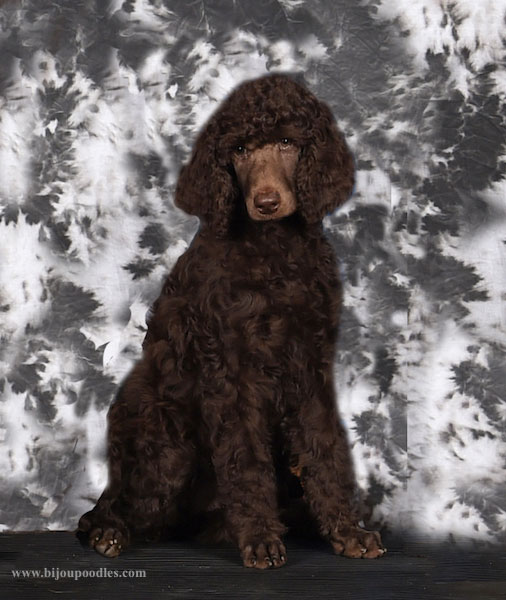 November 2016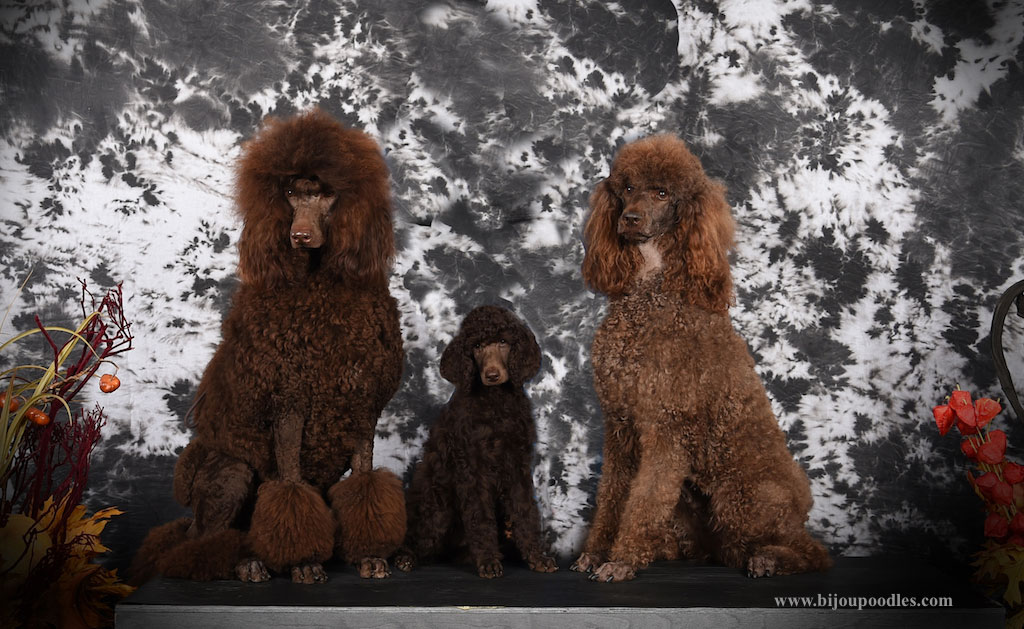 "Charm", daughter "Daisy", mother "Sophie"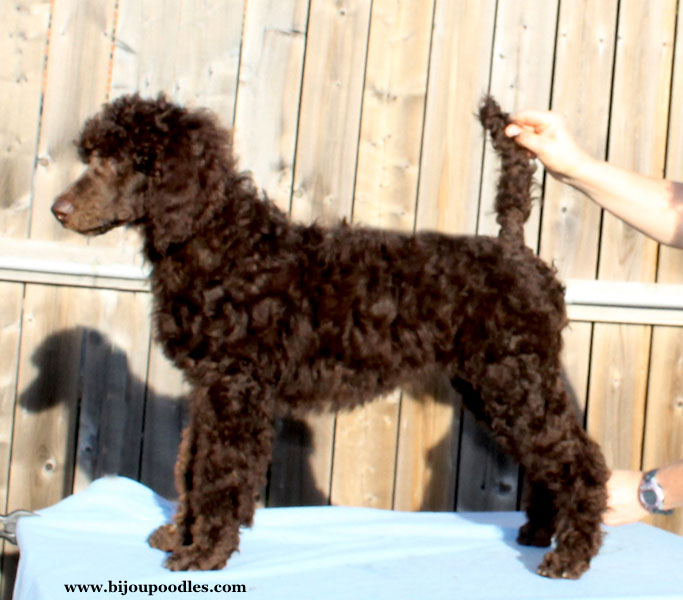 November 18, 2016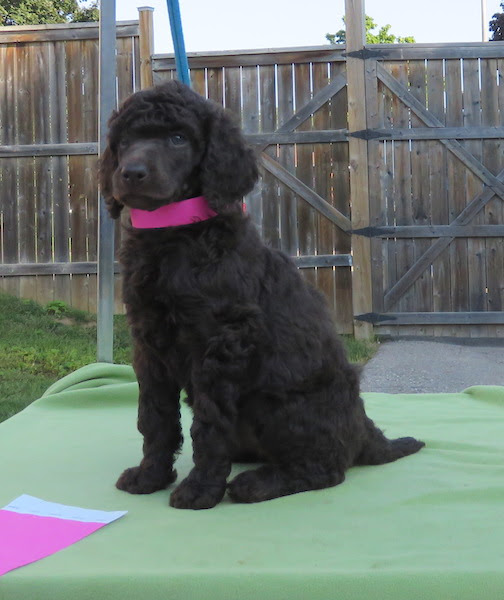 Daisy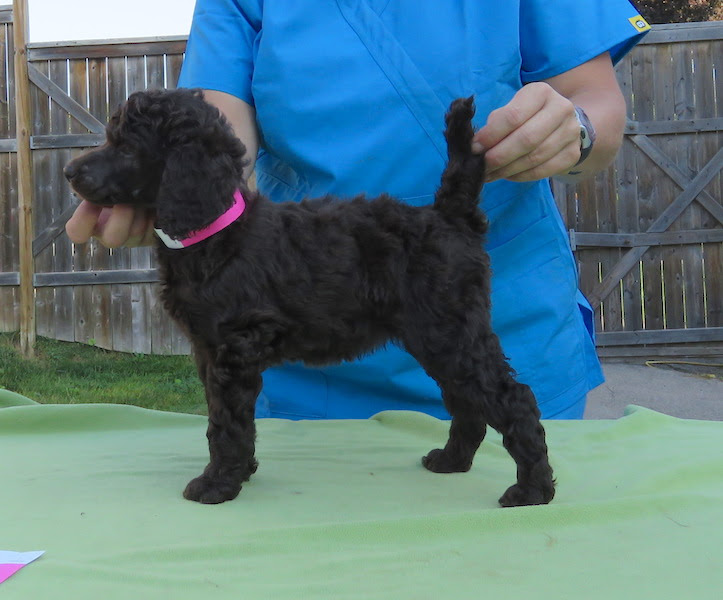 Daisy




September 2016
Mom: "Sophie", Daughter "Daisy", Daddy "Dream"


October 30, 2016
Daisy won Best Novice Puppy in breed
Judge Cheryl Paterson


October 30, 2016
Daisy won Best Novice Puppy in breed her first show
Judge William Hossler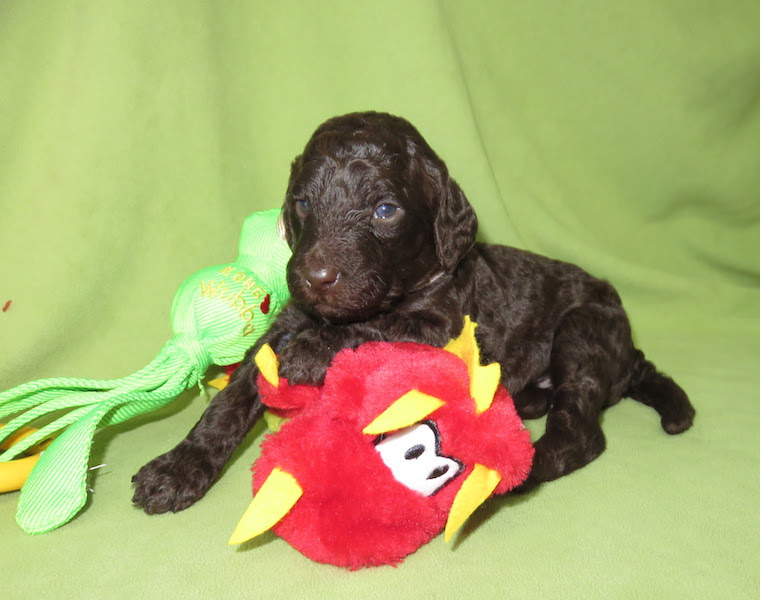 Daisy growing fast time to pick my keeper puppy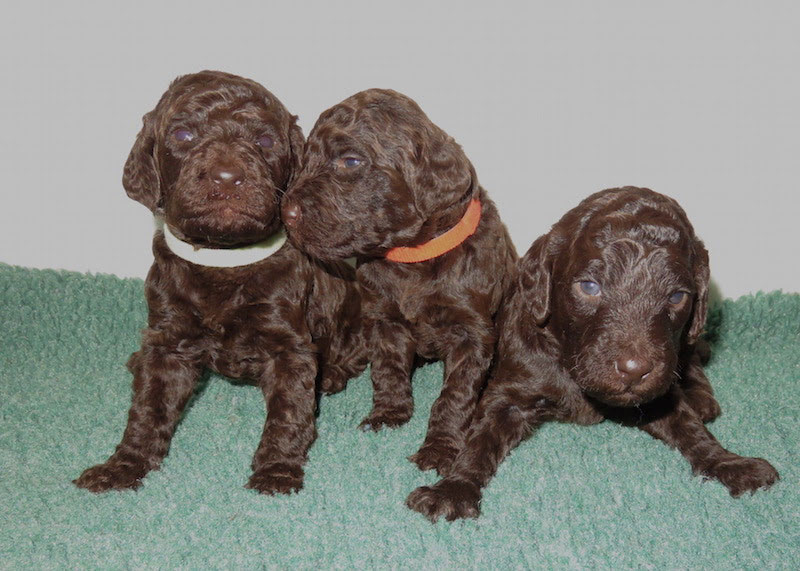 Bliss's growing fast time to pick my keeper puppy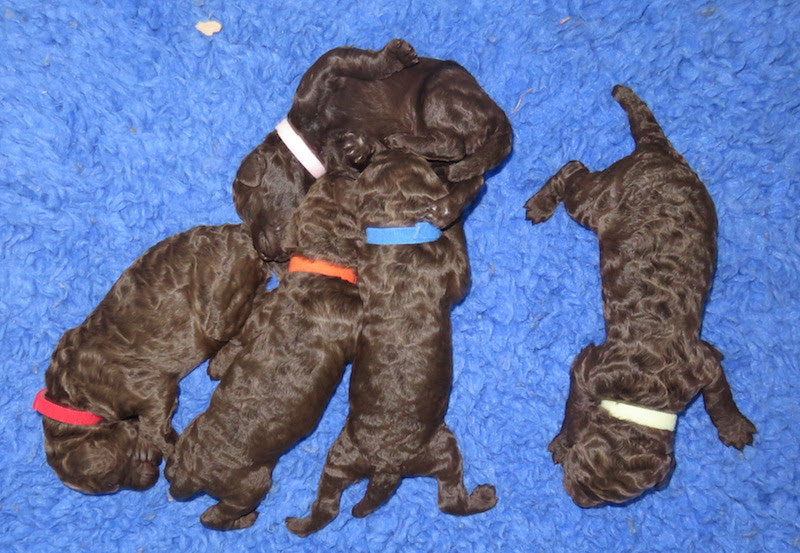 Daisy's first week





Daisy's first week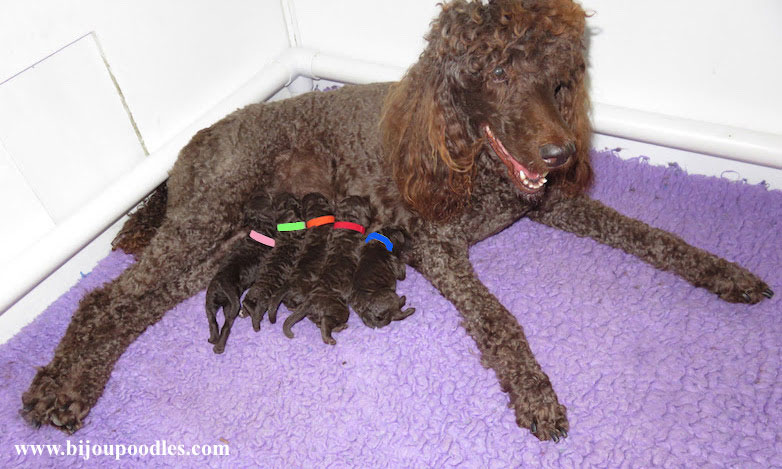 Daisy's first week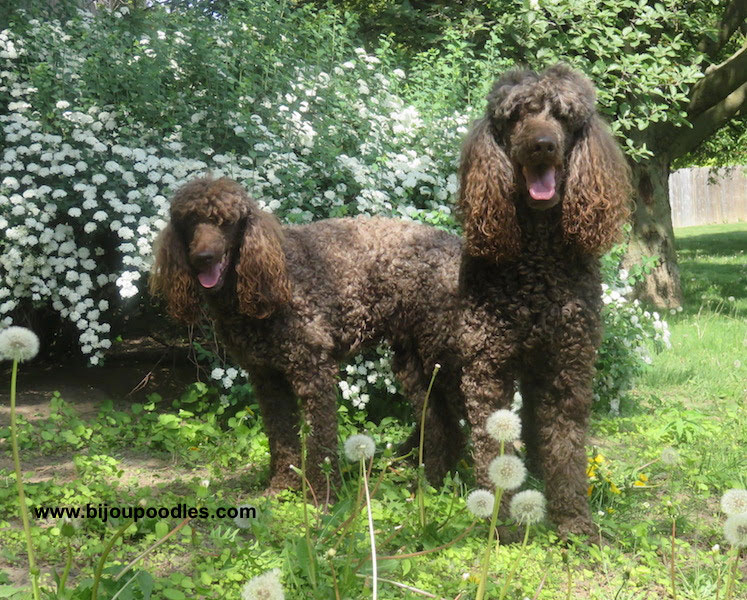 Daisy being made














































August 12, 2016
August 12, 2016
Aug 17, 2016
Aug 18, 2016
Aug 18, 2016
Aug 19, 2016
Aug 19, 2016
Aug 24, 2016
Aug 30, 2016
Aug 30, 2016
Aug 30, 2016
Aug 30, 2016
Sept 8, 2016
Sept 8, 2016
Sept 8, 2016
Sept 8, 2016
Sept 10, 2016
Sept 10, 2016
Sept 10, 2016
Sept 11, 2016
Sept 11, 2016
Sept 11, 2016
Sept 11, 2016
Sept 21, 2016
Sept 21, 2016
Sept 21, 2016
Sept 21, 2016
Sept 21, 2016
Sept 21, 2016
Sept 21, 2016
Sept 21, 2016
Sept 21, 2016
Sept 21, 2016
Sept 21, 2016
Sept 21, 2016
Sept 22, 2016
Sept 23, 2016
Sept 24, 2016
Sept 24, 2016

Sept 29, 2016
Sept 29, 2016
Sept 29, 2016
Sept 29, 2016
Sept 29, 2016
Sept 29, 2016