BIJOU STANDARD POODLES
BISV, Champion - "BIJOU'S RED ROSE OF MAJESTIC"
S.P.O.T., URO1, URO2, URO3, HIT UCD, UAGI
RATI, AKC RN, AKC RA, AKC BN, CGC

~ 2x TOTAL DOG AWARD WINNER ~

"Rose" - Dark Red Female

~ Click here to Meet Rose ~

10-generation COI 10.53%
Weight: 51.7 lbs
Height: 22.5" inches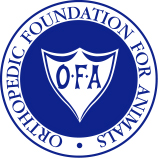 ~ Click to view the OFA HEALTH TESTING COMPLETED ~
Rose has tested CLEAR of the following Health Problems and Diseases:
*CERF (eyes)
*Hip Displasia
*Thyroid Disease
*Elbow Displasia
*Patellar Luxation
*Dentition Database
*Legg-Calve-Perthes
*Degenerative Myelopathy
*Congenital Cardiac Disease
*vWD (Von Willebrand's Disease)
*Neonatal Encephalopathy with Seizures
*DNA COLOR TESTED and DOES NOT CARRY DILUTE
(DOES NOT CARRY DILUTE, said to cause fading in reds)


"Rose" has matured into such a stunning girl.

Poodles are known for their sense of humor and Rose is a fine example of using humor to get attention.
If I laugh at anything she does she will repeat it again and again to get me to laugh at her more.
Her latest game is, for me to put her on the grooming table and turning away, to get something
only to find she has disappeared off the table... not to be found because she is behind me and
then she will "goose" me as if to say "here I am". Of course since I found this funny the first time, I have to watch her now.
She just thrives with attention and will do anything for praise or a laugh.
Rose is also my big cuddle bug, trying to beat all the oher dogs to the coveted spot beside "mom" on the couch.
Her favorite game, that as a puppy was adorable, was to leap into my arms.
Now at 50lbs of weight it is not so funny to have this ball of fur landing on you when you least expect it.
We named her Rose as she is such a beautiful dark Irish Setter Red that she still has.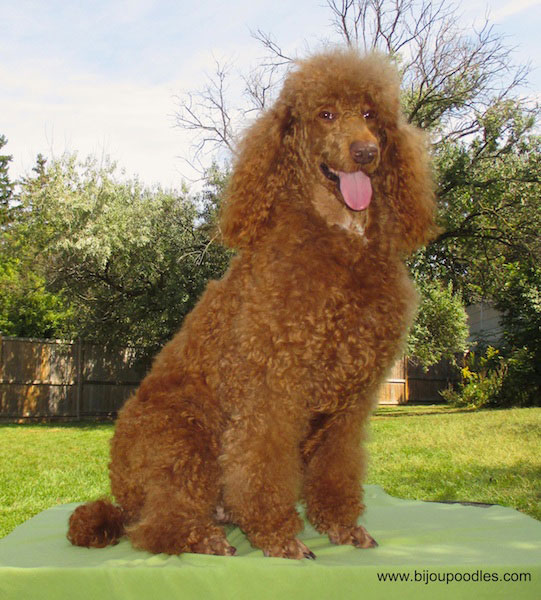 Rose at 8 years of age and still a beautiful stunning dark red colour



We don't just "say" we have Total Dogs
we have the UKC TOTAL DOG AWARDS to prove it !!

Rally Conformation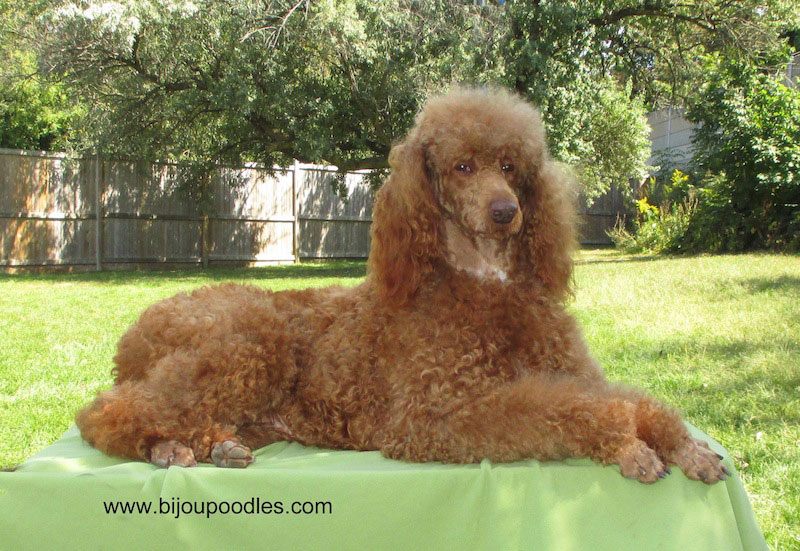 Obedience






June 11, 2016
Rockton, Ontario
Judge Gregory Storms - Rose earns Best Veteran in Breed
Judge Debra Florek - Rose earns Best Veteran in Breed
Judge: Debra Florek
Rose earns Best Veteran and Veteran BEST IN SHOW !! at 9 years of age


Rose moving out correctly, her tail did come up too !
Not bad for a 9 year old girl !!






~ May 22, 2016 ~
Rose earns her Barn Hunt Instinct Title




May 14, 2016
FINGER LAKES AMERICAN ESKIMO DOG ASSOCIATION
Brenda Landers
Rose wins Champion Class at 9 years of age needing 4 more for her Grand Title




~ March 19, 2016 ~
Rose earning her UKC Temperament Test Title
S.P.O.T. (Socialized Pet Obedience Test)




Rose, Glory, Razz
~ August 2015 ~
Rockton, ON
Rose at 8 years of age, showing in Veteren's class and winning in Rally
Razz and Rose came to the show to enter and support their daughter "Glory"
Rose was also celebrating earning her UROC Title !!!



~ August 2015 ~ Rockton, ON
Rose showing in Veteren's Class at 8 years of age
Rose also earned Rally titles and Celebrated earning her UROC Title !!



~ August 2015 ~
Rockton, ON
Rose showing at 8 years of age she's still got it



~ August 2015 ~
Rose, Dare, Reva, Reva puppy



Rose, Dare, Reva, Reva puppy
Reva Puppy and Uncle Finnegan




~ June 2015 ~
UKC's biggest and most presigious dog show !
Rose achieves her Agility Title
and tops it off by placing 4th out of MANY dogs at her second trial




~ March 2015 ~
Oxford Dog Sports Club
Rose earns a new title UCD and with a
!!! HIGH IN TRIAL !!!
Judge Lisa Barnard, Red Deer, AB
Way to go Crystal and Rose !!!





~ March 2015 ~
Oxford Dog Sports Club
Rose earns a new title UCD and with a
!!! HIGH IN TRIAL !!!
Judge Lisa Barnard, Red Deer, AB





~ March 2015 ~
Rose earns her 2nd UCD Leg !
Judge Lisa Barnard, Red Deer, AB



Glory (Rose Daughter), Finnegan (Rose son) and of course
mother "Rose" in centre
posing with Judge Peggy Ash Sturtz



~ September 2014 ~
Rose accomplishing her CGC Title !



(Son and Mother)
Finnegan and Rose dressed for Halloween





Rose and Finnegan enjoying a relaxing moment



~ October 2013 ~
Finnegan and Rose and their many awards
from the AKC Wine Country Dog show



~ September 2013 ~



*Video of Rose
Meet our beautiful, funny Rose






Our Beautiful Rose posing for photos



~ 2013 ~
Rose's last litter of pups



Rose and Flair in 2012 look at their gorgeous colour at 5 years of age !!
YUP... we are one of the ONLY breeders in the world that constantly updates
EACH of our Poodle's web pages so the public can see what our Poodles
"really" look like and what their "real" colour is.



2012 Rose and Flair enjoying the snow, but it will soon be time to head to Florida



2012 Rose at 5 years of age showing off her beautiful dark red colour






Rose is such a great model




~ September 2012 ~
Kennel Club of Niagara Falls - Locke, NY
show 1
Judge: Mr. J H Mett - Rally Novice
1st Place - Bijou's Red Rose Of Majestic - 100/100
and earns 2 Rally Advanced legs



~ August 2012 ~
Rose earns Reserve Best in Breed
wins TOTAL DOG AWARD !!
Special thanks to Judge: Joy Leiskau
Rose earns Reserve Best in Breed
wins TOTAL DOG AWARD !!
Special thanks to Judge:Sunday Miles
Rose earns Reserve Best in Breed
Special thanks to Judge: Lori Sargent



Rose placing 2nd in Class award
Rose earns 2 URO3 legs
Special thanks to Judge Penny Haynes
Rose earns her URO3 Title
Special Thanks to Judge: Heidi Kadoke




~ August 2012 ~
Rose doing amazing despite my poor handling



~ August 2012 ~
Valor and Rose winning Total Dog Awards !!
To earn a Total Dog Award a dog must qualify in Conformation as well as Performance at the same show and day
Because of the degree of difficulty in doing this, very few dogs will ever earn a Total Dog Award
My dream is to have a Total Dog Award on every Bijou Poodle





April 2011
Rose earning her Rally Level 1 and a level 2 leg
Rose also earns 3rd High in Class !!!
Rose Rally 1
Rose Rally1



Rose enjoying a beautiful summer day in 2010





Rose is a new Champion !!
Special thanks to Judge Marian Campbell



July 2010
Special Thanks to Judge: Katherine Short
Rose Wins her Class



July 2010
Special thanks to Judge: ?
Rose wins her Class and Best Female


July 2010
Rose winning Best Female
Special thanks to Judge: Carrianna Glenn




December 2009
Rose wins BEST FEMALE !!
Special thanks to AKC, UKC Judge: Barb Lauer
Rose now has 35 points and 1 competition win











December 2009
Rose winning 1st place in her class



Rose ~ October 2009 ~
(not groomed properly just casual fun video)



~ 2009 ~
Rose, Ruby, Flair Razz playing in the snow.



May 2008
Rose with Judge: JOHN ROSS
Rose took 3 Best in Breed, 3 Best in Group and 3 Best Puppy in Groups !

Special thanks to the Judges that could appreciate
the Poodle beneath the Rare colour (yes, she is that red):
TRACY DINELEY (CKC Judge)
JUDY TAYLOR (AKC Judge)
JOHN ROSS (AKC & CKC Judge, Best in Show approved Judge)





Rose competing for Best in Show




Rose is on the left in her "summer" clip
and enjoying the warm weather.


"Rose" at 6 months of age


Rose @ 10 weeks of age.
Rose weighed 27.8 lbs at 4.5 months of age.


What a cutie.

...
Rose learning to pose for showing.



Flair and sister Rose are born
Mom Raspberry


Return to Bijou Home Page