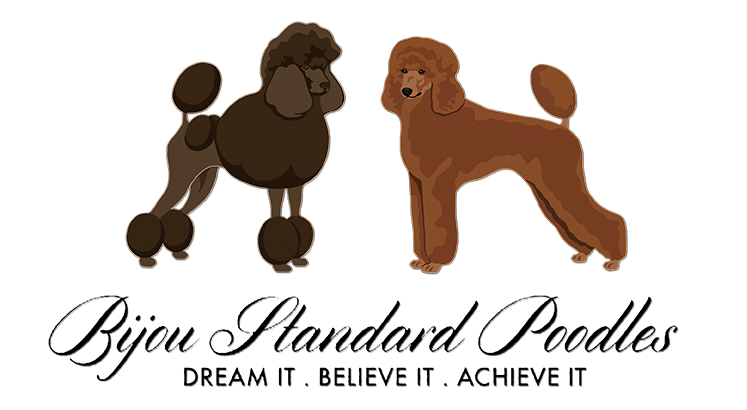 !! AVAILABLE PUPPIES !!

Meet Our Poodles... Our References... Web Page Links

Questions Answered... Whats New at Bijou...Bijou Difference

Contact us: brownpoodles@yahoo.com




(Jessica, is one of our Pet Transporters)

!! NEW in 2021 COVID !!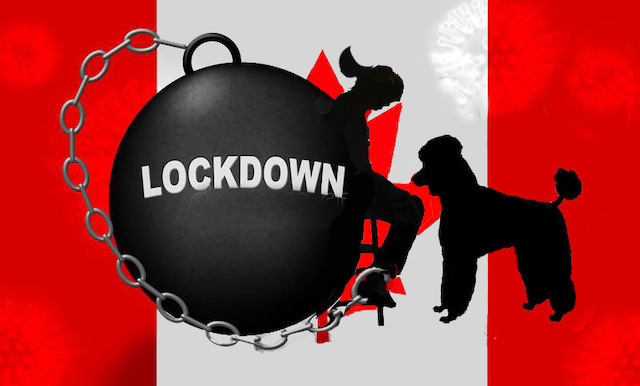 SHIPPING TO THE USA:

I CAN NOT ENTER THE USA... YOU CAN NOT ENTER CANADA
Borders are still closed, let me repeat BORDERS ARE CLOSED.
So while I do live part time in the USA, I have been STUCK in Canada during COVID.
And the only way to get my pups home into the USA now, is by hiring a
Commercially Licenced Pet Transporter. Because they are deemed essential services.
UPDATE: Please check Government Canada's web page for further updates as you might
be able to enter Canada to pick up your puppy in person.

We have and can use a pet Transporter, to get puppy home to you,
for transporting our pups safely and for a reasonable rate to the USA.

Pricing has been $800.00 to just get across the border
to meet people in Niagara Falls, NY or Detroit, MI

Transporting to major locations, has run around $1000.00 to meet up with
a Pet Trasnporer within 6 hours drive from Detroit, MI or Niagara Falls, NY
These prices are approximate, and are subject to change
during this weird COVID situation.

If you live beyond 6 hour drive from Niagara Falls, NY or Detroit, MI
then you could anticipate paying $1,200.00 for shipping to you.
IF you are interested in a puppy from me,
then you will need to be OK, with the additional costs of Shipping.

I have had people ask to be discounted, because of the shipping costs
and I'm sorry but "NO". I turn down people offering me double my price
to skip to the top of the waiting list, or get the best puppy. Demand for pups is high.
Despite this, I have stuck to my original waiting list and my original pricing, no increase.

I should be able to ship within Canada for $500 to most MAJOR airports via WestJet.
Planes are not flying as often, or to the usual locations
AND not flying if it is too hot outside during the Summer months.
This means our puppy people have to be very flexible on puppy pick up
time, days and locations, and modes of Transport, as we have to grab what transportation we can !!
Pups will "usually" be shipped Tuesdays or Fridays


HOW DOES IT WORK?

1. When you sent your application in, and if you are in the USA
you know we are using a Pet Transporter and the approximate fees.

2. If your application is approved, you are invited to put a deposit.

3. We contact you to let you know we have a puppy to offer you, and a go home date.

4. If you are in the USA, Our Pet Transporter, will contact you
7 days prior to puppy go home dates, to arrange a pick up Location,
for transportation, and approximate price.
the night before the Pet Transporter is to meet you, she will give you
exact location, and a time, that is as close as she can get to being acurate.
Reason for this is pet transporters don't want to be mugged and have their
precious cargo stolen or injured.

5. Our Pet Transporter may have 2 documents required to be filled out (changes all the time).
One form is called a Power of Attorney, which gives the Broker the ability to accept
puppy on your behalf to cross the border. The second form is for Customs Broker and
also requires your Social Security Number for verification (no exceptions sorry).
THIS PROCESS IS BETWEEN YOU AND THE TRANSPORTER.
I have nothing to do with her fees, and nothing to do with the price
you choose to tell her, you are paying. Most people say $800.00 to avoid taxes.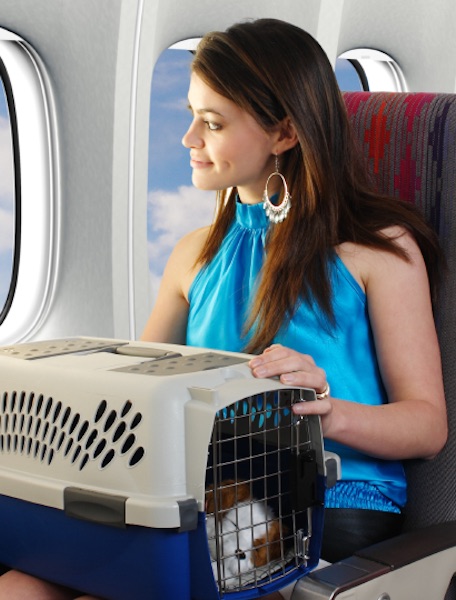 Our Pet Transporter also offers Pet flight Nanny Service
in which puppy flies in cabin with a person and you meet them at the airport.
this service is very expensive ranging $1200.00-$2,000.00, depending on location.
This option is very expensive beause it has to cover the border broker costs
gas, tolls, parking, the flight nanny's flight to and return has to be paid for
Often times a hotel for overnight and also an hourly wage.





As of July 17, 2022, I am still able to ship our pups,
across Canada for $550.00.

Our Pet Transporter may be able to secure a cargo flight, for our USA people
out of Detrioit MI or Buffalo, NY to a major airport near you.

We have shipped pups cargo, for over 25 years without issue
and puppy arrives happy and safe.
Our Pet Transporter if shipping Cargo, will have charges for the border crossing
gas, tolls, hourly wage, taxes, cage and of course the cargo flight fee.
So this option could range up to $1,500.00.

6. The Pet Transporter may contact you, and or myself, to set a different
pick up date, either sooner or a couple days later
because it will work better for her routes
AND not keep pupy on the road too long.
Because Pet Transporters are in high demand
and Breeders have no other options
we both will have to work WITH her Schedule to make this happen.
She is trying to get the most out of her trips across the USA
and or across Canada, and also to get puppy home to you quickly as possible.

8. OK now this part is or can be very frustrating unless you are prepared.
Our Pet Transporter will be vague. For example she may say
I can meet you in Albany, NY on Friday, and you agree to that.
Well, Wednesday comes and she has still not called you with specifics on
location and or times. REASON: She is still trying to juggle customers
with transporting back and forth across the border to make sure she has a full
Van to get the most out of her trips and accomodate the most breeders she can.
AND or, more likily she is on the road, doing a run, and not home
to go over paper work yet. Either way times and dates may change last minute
and I'm sorry you may have to go through that, but this is how things are
now during COVID and my having to depend on others to get pups home :(

SOOOOO.... what this means is be patient.

She will contact you the NIGHT BEFORE SHE is meeting up with you, for sure.
The night before pick up day, she will be specific on a meet up location.
Locations are usually going to be a well known big Mall, that is nearby.
A location that is covered by security cameras ensuring her safety.

The time she gives you, will vary up to 4 hours, because she is dealing with so much.
She has been stuck in traffic, due to car accidents or weather and
on rare ocassions decided to stop overnight staying at a hotel because of delays
She is very friendly and will certainly chat with people who may detain her,
construction and traffic delays, so many variables that can alter her time frame.




One of our puppy people happy to receive their puppy delivered to them


Rest assured, Jessica will "get it done" don't panic.
I have used her before and had a few puppy people contacting me
worried, AND UPSET !! asking "where is she", but she always got the pups home.
This concern prompted me to do up this web page, as I feel the more everyone
knows and is prepared for, the least the concern will be.
Jessica is NOT on time, she may change dates or meeting times, a few times,
So I advise people to be prepared to wait. Go shopping, bring a computer
and watch a DVD, or bring books to read, or have a nap.
Some people driving distances to meet up with her may even get a hotel and
ask her to meet them there. This way you wait in comfort.

9. When Jessica arrives PLEASE LET HER GO. DO NOT KEEP HER.
She is very friendly and will certainly chat with you but, don't keep her.
She has many other people waiting for her and any delays sets everyone behind.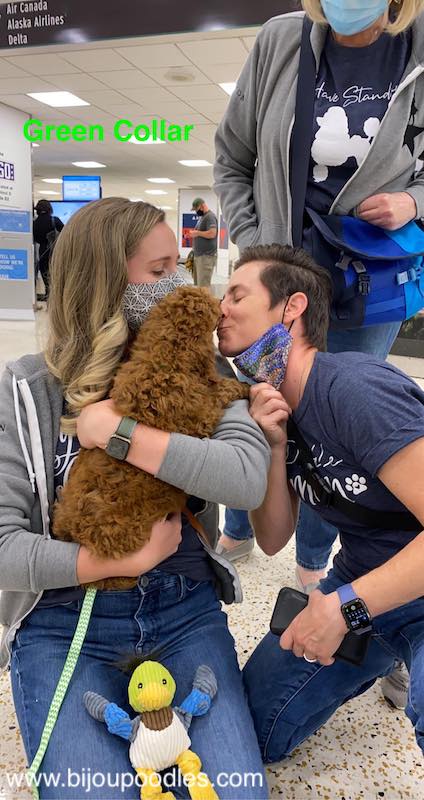 10. PLEASE hand Jessica your phone, to take a photo of you with your puppy to send me.
As soon as you are able, send me this photo. I will then reply with your puppy's
Health Certificate and also your puppy's Health Record. Jessica will hand you a
collar and leash for puppy, that is ALL. Nothing more.

11. You will need a cage for transporting puppy home.
A 26" pet Taxi cage will suffice but a 28" pet Taxi cage will last you more weeks.
You might also wish to offer puppy 3 tablespoons of RAW food and for sure water.
OR you could give puppy a RAW meaty bone to chew in the cage during the ride home.
Puppy may be sick on the journey home if you give them a full meal.


12. You may bath puppy when you get them home.

13. Puppy may choose not to eat for up to 36 hours... or may gobble up food.
Each puppy handles stressors differently. Sometimes puppy needs to be in a cage
and offered food to be able to focus on eating. Rest assured your puppy will come around.
DO NOT switch foods, or cook special foods or ever every give milk.
Mixing up diets will only upset puppy's tummy.





RAW FOOD FOR PUPPY





Jessica Alexandra :
TEXT ONLY : 519-801-5303 or email "Silverliningequine@icloud.com"

RETURN TO BIJOU HOME PAGE