BIJOU STANDARD POODLES
PACKING FOR THE SHOW: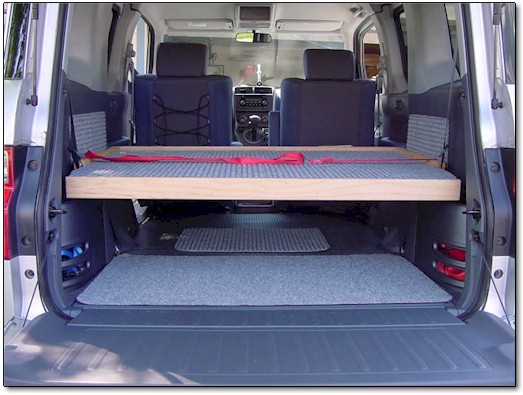 Most breeders find that they will need a platform to have storage below the cages.
You can take it a step further and build pull out drawers or buy storage caddys.
We have a Honda Element and this is how we pack !



MORE DOG SHOW VEHICALS AND IDEAS
~ CLICK HERE ~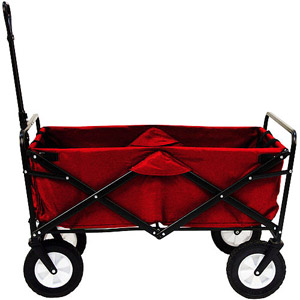 MUST HAVE !!!
Collapsible Fabric Utility Wagon
$60.00 - $100.00
Walmart, Costco, Sams Club, Kmart, Sears
This wagon has been the BEST investment I have ever made !
One trip with grooming stuff inside, the chairs and grooming table and mats bungee'd on top, DONE.
This folds up flat to sit on top of your cages and yet it is sturdy and large at (L x W x H): 35.5 x 20.2 x 22.5
I just wish I would have bought 2 of them incase this one breaks, as I will be lost without it.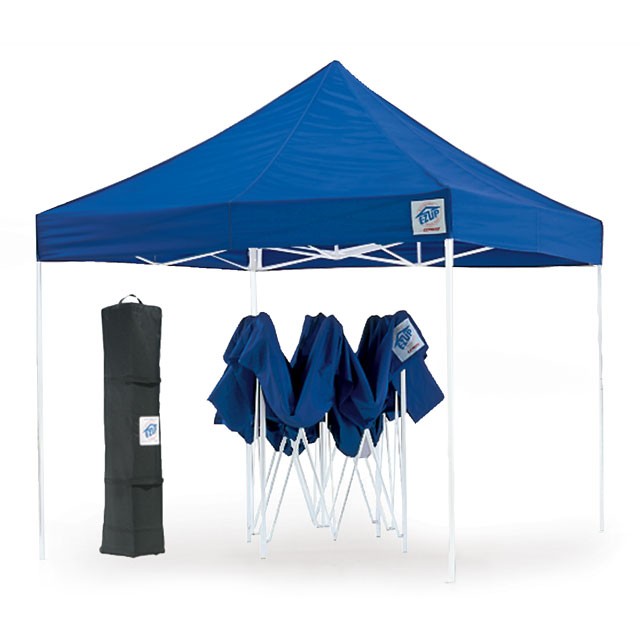 10' x 10' Steel Frame Canopy (make sure to get STRAIGHT LEGGS)
Cheapest at Canadian Tire or Walmart
Walmart will take broken ones back for a refund or exchange.
Make sure you secure the legs, because never fails the wind will get it.
Today I use tie outs (screw into the ground) and a ratchet strap to secure the top to that.
This method for me, is easier and faster to secure and is stronger.
Only to be used at outdoor shows, you may want two, one to cover the dogs and one
to be under, if you have a couple dogs and a grooming area, especially if sunny or raining.
Ideal to provide shade and is easily put up with one person with practice.
Video link to put up yourself: One person set up or two people.
You will need sides of mesh to block sun but allow a breeze.
Also is a perfect fit to sit snug over top of 2 Expens put together for the dogs





Xpens so dogs can get a bit of movement and toilet in, ONLY if you are there.
Do NOT leave unattended in an Xpen
I have found that 2 Xpens will fit perfectly under a 10'x10' canopy.
make sure to buy the 48" high Xpens, so you can lower the canopy to fit right tight over top for extra security.
I now buy mine at Walmart USA and I attach two expens together to fit under the canopy.
I attach them with zip ties or ball bungee cords, for added security
The canopy over top not only provides shade but will keep dogs from jumping out.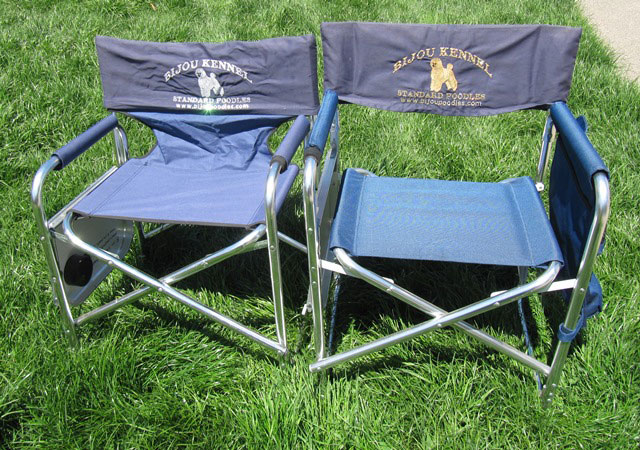 Picnic Plus Director's Chair Price: $54.99
Costco has ones with a table, which is VERY handy. Get the table ones if you can.
I prefer the chairs with the drink holders in the table instead of a solid table top.
I made canvas chair back slip covers, embroidered and embellished so no one will take my chairs
and I matched it up well enough that people don't know it is removable. These are also washable this way too.
*Click to view video of slip covers





RV mat or Plastic Mats are made of 100% virgin polypropylene.
Some show halls that have Astroturf, may require this mat to be under your cages
This also helps define YOUR space at the indoor dog shows, keeps the dog's hair from
blowing around onto other's areas, is more comfortable to stand on while grooming indoor on cement.
Hollow polypropylene tubes are woven together to form an attractive and durable mat.
Cleaning is easy with just some water or a few sweeps from a broom or hang on fence and hose down.
These are great for indoor shows as softens that hard cement surface if you are grooming.
you can't use a pressure washer on these and they do wear easily.


In 2012 I much prefer these mats for using outside, as they are light weight easier to fold and pack and to clean
also is said not to kill the grass making mud like the traditional thicker mats do. also less of a trip hazard outside.
These mats can be used at the beach, as a RV awning patio mat, great as a picnic mat, at agility events to cover the ground
under your tent and of coarse for your exercise pens so dogs will remain clean before showing.
Can also be used as a sun shade on your RV or Canopies. Prest-o-fit Aero-Weave breathable outdoor mat
is one name brand but search under RV mats.
You don't "NEED" these but they are handy to have for shade or to use as a mat



bungees cords with ball hooks, Fastening or securing tarps/canopies on your E-Z up shelter
Great to have if it rains as you can tarp all 4 sides together.
You can get these at Princess Auto 25 for $6.00 or at dog shows




Impregnated with nickel and carbon black for greater ultraviolet and heat resistance.
This high quality sunscreen is capable of blocking out 73% of SunlightFeatures grommets every 12 in.
to make tie down easyGreat for kennel runs, dog shows and more.
Available at The Pet Supply House





..



Flat-sided 2-quart 2 quart High quality stainless steel pails with a flattened back allow the pail to hang.
For extra security you can add a carabiner (clip to cage)
Unlike most pails these are stable and will not scare your dog or spill because of excess movement.
Keep food and water up off the ground and out of harms way. Make sure to get the one with the
Narrow hook on it as the newer ones have a wider hook that will not fit on cages or Expens.
@ $10.29 each




Double ended snap-3 1/2" overall length
I clip my buckets to the cage with these.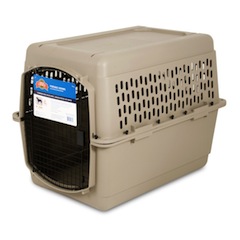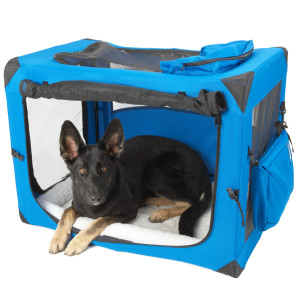 Make sure crate train your dog well in advance
It is too stressful for a dog to be leashed for an entire day
they need to be able to have some quiet and privacy to rest between shows
and that place is in a cage NOT in your car or van.
Plastic cages are the most secure but also the most heavy.
Canvas cages are light weight, take up less room
but some clubs will not allow canvas cages at Dog Sport Events so read your premium list !!
When buying a canvas cage, ensure the top is mesh to allow heat to escape
because canvas cages build up heat like a tent.
Soft Sided Crates available at AMAZON, Walmart ($64.00), Costco ($80.00), Petsmart
Dog Crates for dog shows are personal preference for sure.
Soft ones are ideal for crate trained dogs and especially for hotel rooms as they don't rattle.
I have also had a puppy chew their way out and a larger dog lay against the side and rollover.
I bought and have been happy with the 42" Pet House Soft Crate Carrie by BestPet
On amazon for $45.00 as it has a mesh top to let the heat out, and mesh sides






Pet Gear Deluxe Steel Crates
NOW AT WALMART !!!!!
42" = $170.00
36" = $139.00 On sale $125.00
ALSO at Cherrybrook in variety of colors:
42" = $310.99
36" = $228.99
These cages are colourful and fun if you have the money to spend.
They collapse easily and assemble easy, plus there are no pinch points on it like the full wire ones.
OK and I"m all about the bling so of course I LOVE the blue colour and how bright it is.
Solid base, No wire or tray in the bottom to cripple up a dog, just a thick plastic even surface that I put a bathmat on top of.
Place to hang a water bucket and lots of air exchange.
Raised "tray" type bottom also has a great lip all the way around the bottom to keep water in or out
Our dogs were one of the few to not get wet when our tented area flooded a bit.
Garage type side door makes access to inside for cleaning or adjusting bedding really easy.
Wheels on the bottom of one end and top handle make moving it when assembled very easy even when dogs inside.
These do have a more flimsy latch system, so I do bring "tie wraps" to secure that in case.
OR a back up fastener might be needed or a metal one from Home Depot to replace it with.




Wire cages have been used from the beginning. Less expensive,
Easy to carry (if has handles), great air exchange in summer but very cold in winter
Depending on the type if the tray is too thin I have had dogs go lame after laying in it.
Also dogs escape half out and injure themselves.
** Ideally ** you should have a cage in the car for travel
Cage to leave in the show hall (hopefully near your ring)
Cage to leave in the hotel





Dolly's are great for indoor shows. Make sure to bungee your stuff to the frame.
I prefer the solid bottom ones as I also use them with smaller cages when I take pups to the Vet's
Look for ones with bigger wheels as they will manoeuvre better over grass and gravel






Business Cards
Vista Print is inexpensive and you can order online
Ideal to exchange contact information with your new friends you will meet



...

Metro Tack Box from Rens
Top Performance Tack Boxes from Needs N Desires
Now in Four Pretty Colors!
for all your grooming supplies, business cards, bait, combs and brushes, cameras, money
You can also use a Tool box from Home Depot




Madan Pintail Combs Great for putting hair in top knots and also getting bits of crud out of the eye or coat




#1 All systems combs
I don't believe in paying a fortune for combs however I have found that a nice wide tooth comb
like the dematting one has been great for a matted poodle. I also really liked the Perfect Poodle comb.



...

Universal Slicker Brushes - Hard Slicker Brush
You will need to comb from the
body outwards, from the root of the hair not just the top.
I have tried MANY slicker brushes and these red handle hard slickers on adult poodles has worked the best for me
I am always careful of the pin needles around the poodles skin. Do be careful and try on your own arm to see how sharp they are.




Fashion Grooming Tables-Blue/Pink/Purple Regular table
Low Legs (Medium dogs) - 36 x 24 and 30" high for short people like me at 5'3"
High Legs (Medium dogs) - 36 x 24 and 32" high if taller to save your back
Any style or type of grooming table will do however I liked the height option on this one.
Please note that most tables do not come with grooming arms (although may be in the photo)
the tables that do come with arms, the arms will be too short usually at 36" and you will eventually need 48"



Precision Heavy-Duty Grooming Tables
36" Grooming Table, arm and noose
Grooming tables often come with 36" arms which are too short for standard Poodles you will need a 48" arm
The best way to groom your dog for the ring is to use the table and save your back.
Make sure you bring a few towels.
I found bath mats are ideal to line crates with.
Make sure to put your name and contact information on the bottom of the table incase you leave it behind




48" Grooming Arm & Clamp and Noose/Loop: $47.58 each

Simplicity-Nylon Show Lead--3/8"
I start my pups out with this leash/collar combination because it is light weight and will not "correct" your puppy.
training for show is to be a happy experience with lots of treats.
Available at: Breeder's Edge
Leads and Needs




parachute nylon snap lead
Available at: Cherrybrook premium Pet supplies
Leads and Needs
Get a 24" to start off with
As you gain experience you may wish to move up to a 36 or 48" lead
They also have matching collars for those that don't like metal chains




Fine (Medium) Hex-Link Chain Chokes
From: Leads and Needs
These jewelry style chokes lend dignity to any dog and reduces fur breakage.
Usually for my Standard Poodle puppy 14" will be good to start and 16" will be good for adults.
You can also use Nylon show collars that are less expensive.
I prefer hex if a large dog and snake if more small refined dog



...

Jerky Treats and or a squeek toy to get your dog animated.
Also don't forget your dog food and you may wish to bring your own bottled water from home.




Don't forget a flashlight for those late night walks and poop scooping




Flexi leads are great for toileting dogs inbetween shows, make sure the show hall allows them




Bags on Board...you will need a ton of poop scooping bags
They also make great garbage bags if you put on the side of your grooming table.




Static Guard for your outfits




Many of the UKC or Rare Breed shows do not have a food booth so make sure to bring your own.
Bring plenty of water, pop, sandwhiches, sliced veggies, cherries and grapes are always a good choice.



...
...
...
...

**Don't forget your digital camera, cell phone, GPS, Pen, Printed off directions to the show site and hotels.**
I like to bring a tripod so I can set my video camera up at the far corner of the "down and back"
to leave it ready to hit record before I go in the show ring.
And start off with a full tank of gas.
Shows usually have a canteen that only accepts cash so bring cash for tolls and food.
If you are entering day of show don't forget your dog's registration papers
If you are crossing the border do not forget your dog's rabies vaccination slip
and USA money and or check since some shows don't take credit cards.



....

Rain coats for outdoor shows
I had to learn the hard way that the "show goes on"
I found cheap clear ones at the Dollar Store
Always leave rubber boots in the car too as early morning grass will be wet
Nylon wind pants and nursing scrubs are two staples I always bring now.




Laugh if you will but you will be glad you brought some form of headache and allergy relief
Also bring Benadryl cause you can use this to aid your dog if they have allergies to bug bites
You could also add cough drops and especially bring lots of gum.
HAIR BLOWER !!



What not to wear to a dog show !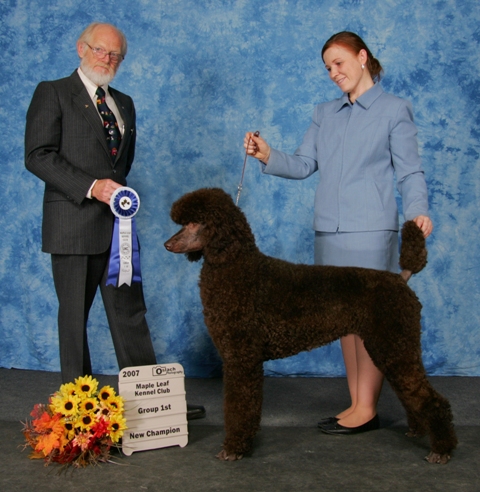 What to wear to a dog show
For women a skirt and blazer is ideal.
If you have a dark dog then a lighter outfit will help them stand out along with neutral hose
(PACK extra tights, tights don't run like hose) and shoes.
Don't forget the pockets for bait !
Flat comfortable shoes with grip on the bottom is essential.
Always bring a comfortable outfit to pack up and go home in or to slip on to go toilet the dogs outside
Make sure that you get a show photo if it is your first show.
You will NEVER get that moment back.
Also don't be afraid to ask someone also showing to take photos or video of you in the ring with your camera
You can always get video or photos of them and email the photos to them as a thank you :)
Also if you are able to go for a coffee run it is always a good idea to offer to pick up some for your neighbors
or people that have helped you. You will make some friends this way !




Here are a couple of my good friends who I look forward to seeing each show !!
Heidi and her Central Asian Shepherd Dog Gandolf
Mary Ann and her Thai Ridgeback Dog Shimmer
and of course Myself and my Brown Standard Poodle Truffle