BIJOU STANDARD POODLES
Champion- "K-LAR'S HERSHEY WINS AGAIN"
"Hershey" - Dark Brown Male

Weight: 80 lbs
Height: 28" inches
*DNA AKC registered
10-generation COI 2.38%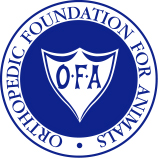 ~ Click to view the OFA HEALTH TESTING COMPLETED ~
Hershey has tested CLEAR of the following Health Problems and Diseases:

*OFA NEwS Normal
*OFA vWD CLEAR PP64421701
*OFA'd Hips PO-15285G62M-PI
*OFA'd Elbows PO-EL534M62-PI





Hershey is our pride and joy.
Perfect gentlemen, very laid back, larger boy and still a rich brown colour at 13 years of age.
Hershey's lines are a combination of Applehill and Dassin Lines.
It seemed Hershey was just born knowing right from wrong and what behaviour was acceptible.
He is a VERY soft natured dog that enjoys being with his human family
doing what they do and going for car rides or Trucking rides all over North America.
Even though Hershey is a VERY easy dog to own, he is still entertaining in his antics
as he plays with his buddy, or is strutting his stuff wooing one of our girls.
Hershey was living with our friends as their pet and companion to their 9 year old Dalmatian.
When their Dalmatian died of old age, Hershey became very depressed and lost a ton of weight.
We were really concerned for Hershey and thought a new friend might help him out and this was how
Oliver came to live with Hershey and enhance Hershey's life and provide his owners with loads more fun.
Hershey comes to visit us when we have a female ready to be bred.
Needless to say he is always happy to be here.
Hershey is a calm affectionate dog who has given his owners lots of love.
He was even able to convert a confirmed poodle hater !!
OK we still have not told his new dad that his German Water Retrieving Dogs are POODLES !shhh...

Hershey's lines will continue on through his children:
Grand Champion, "K-LAR'S CHOCOLATE TRUFFLE OF BIJOU", URO1, URO2, URO3, UWP, AKC RN, RA, RE, AKC CD
Grand Champion, "K-LAR'S JOYOUS CHOCOLATE ENDEAVOUR", CA, CAX, CAT, URO1, URO2, URO3, AKC RN, RA
Champion, "K-LAR'S CHOCOLATE SOPHISTICATION", URO1, URO2, URO3, RN, RA



Hershey at 14 years of age



Hershey relaxing at home at 6 years of age




November 2008 at 8 years of age
Hershey wins Best Male, Best in Breed and Group 3rd !!
Under Judge: Laurie Soutar



Hershey winning Best Male, Best of Winners, Best in Breed
and GROUP 3rd !! under esteemed Judge: Richard Klatt (not pictured)
special thanks to Kelly (aka Dalmatian lady)
for all her help and getting Hershey his wins. You have the magic touch !


Hershey at 8 years of age
210 points and 2 competition wins under judges Butch Bennett and Richard Klatt


"Hershey" looking very regal









Hershey's Litter "7" brothers and sisters,


......

Nikki and her litter of "7" puppies.
"3" Brown and "4" Black.