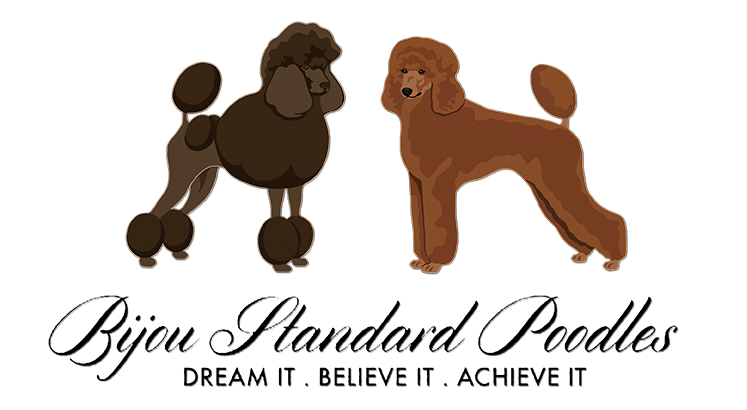 Meet Our Poodles

Questions Answered... Whats New at Bijou...Bijou Difference

Contact us: bijoupoodles@yahoo.com



UKC Champion
"Bijou's Limited Edition"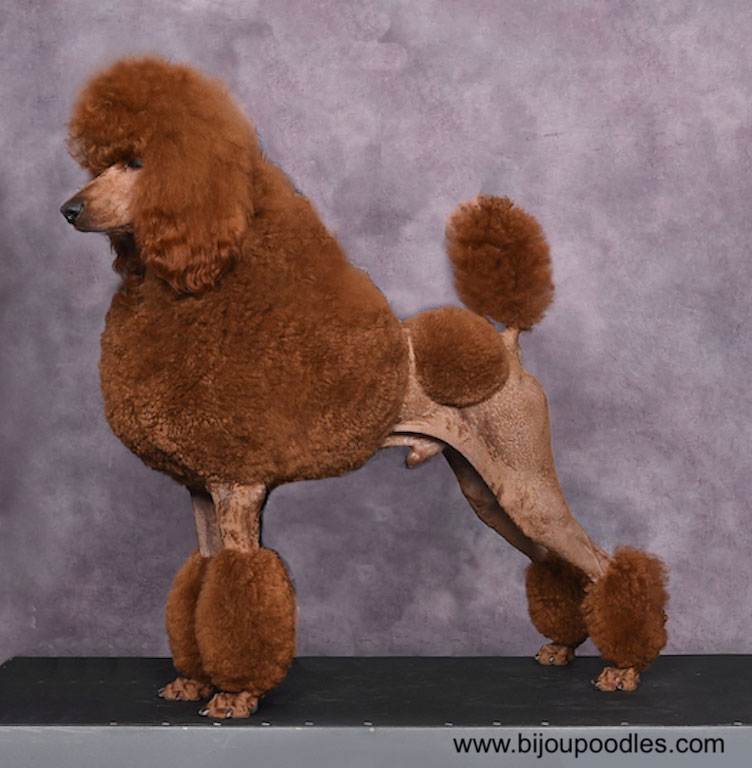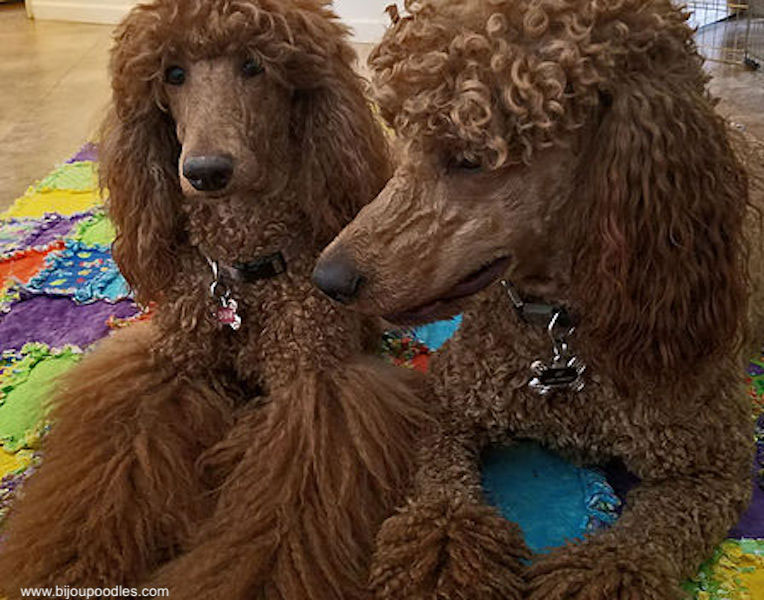 (Eddy's parents: Diva and Kidd Cowboy)

"Eddy" - Dark red male
Weight: 55 lbs
Height: 25"
10 generation COI = 8.5%
~ Click to view Health Testing ~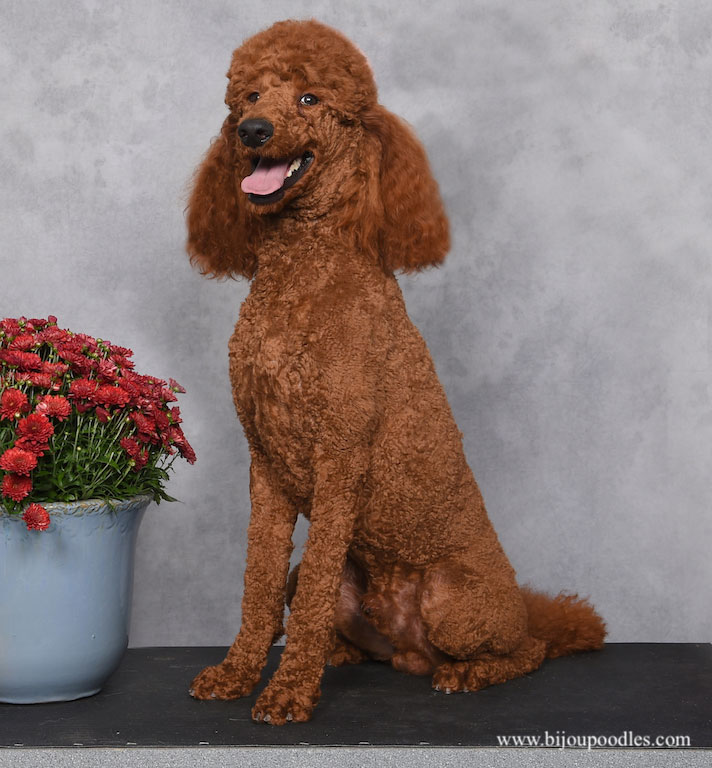 (Eddy smiling, this photo by Ann Razz photography, really capture's his personality)

I searched the world over for years, for a male to add to my small breeding program.
I had a HUGE list of traits I wanted, as I was not going to settle for just anything less than I have.
I found a breeder with the lines I wished to combine with mine, and I was pleased when
Eddy's breeder Dianna said she would be happy to place a boy with me.
Eddy was named, as homage to his breeder, Dianna of Limited Edition Poodles.
I hope to make Dianna proud, with all that I will accomplish with our Eddy.

I have purchased many poodles over my years, and I really doubted Eddy would meet all
my expectations. Eddy arrived and was full of self confidence, bouncing up to me for hugs
and most amazingly, was his SUPER THICK THICK dark red coat so rare for reds.

Still waiting to be disappointed, I was amazed that Eddy matured to have the boning I like
bigger size I strive for, sweet face I love with that inky black nose and eye rims (pigmentation)
and best of all that goofy super loving personality of a poodle that just lives only to please their owner.
Thankfully Eddy also passed all the DNA health testing too !
Eddy really has turned out to be the total package for me.

My friend Crystal took on the weekly grooming of Eddy, for a year, just so determined
he would grow one of the most amazing show coats, any judge has seen on a red and she did.
I have to admit, I have only ever seen 3 reds have this thick and amazing of a coat in my life.
My own Glory Dare and Price.
After showing Eddy a few CKC shows, I decided I had enough of showing Poodles in CKC
I took Eddy to UKC shows where he quickly finished his UKC Championship, owner handled.
Eddy was sadly shaved down into a Sporting Clip, as I just could not keep up with his big coat.
Eddy will continue to be shown to his UKC Grand Championship in a sporting clip, as he really does love it.
Eddy is still a big goofy boy, and I will let him enjoy being a puppy, before starting formal Training with him.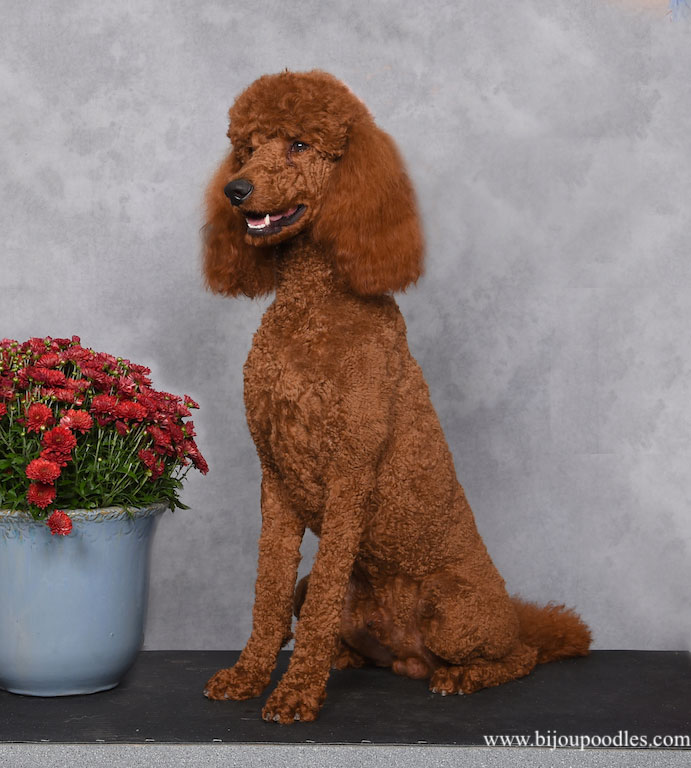 October 26, 2019
Grand River Kennel Club
Rockton, Ontario
Judge Kevin Izard-Carroll
Eddy - Best Male, Best of Winners and Best of breed
Eddy took 20 points and a competition win
to complete his UKC Championship "again"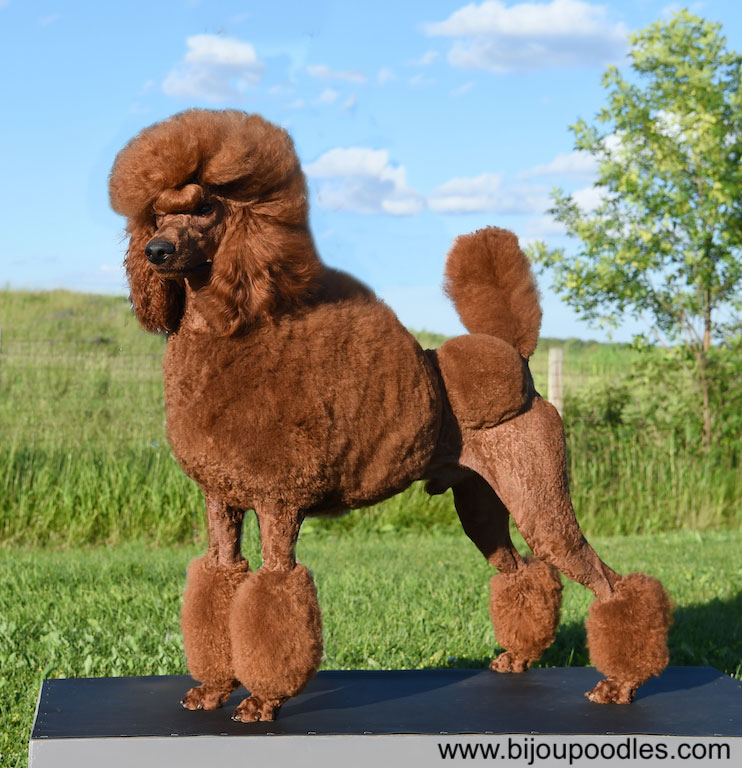 Ontario Shores Kennel Club
Aug 23 - Aug 25
Canandaigua, NY
Judge Mary Lou Kniola - Best Male, Best of winners, Best of Breed for 25 points completion win
Eddy has now finished his UKC Championship !!!


August 18, 2019
Rockton, Ontario
Judges: Gregory Storms and Mike Keeler
Eddy wins Best of Winners for Total of 80 points and 4 Competition wins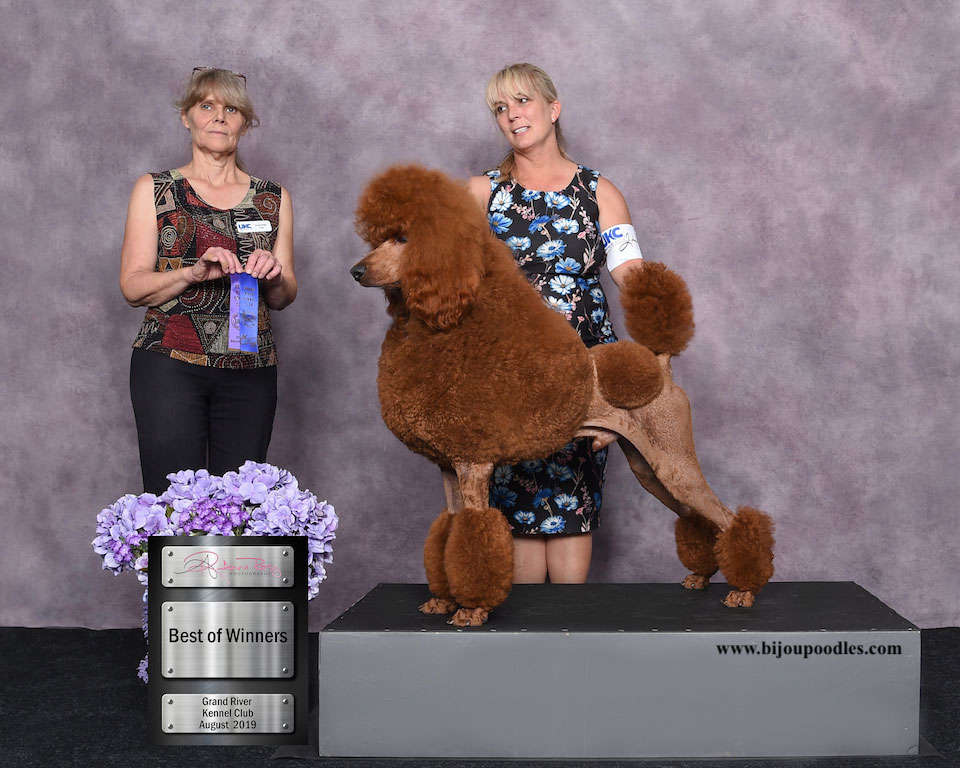 August 17, 2019
Rockton, Ontario
Judges: Eleanor Heagy and Linda Philp
Eddy wins Best of Winners for Total of 40 points and 2 Competition wins




2019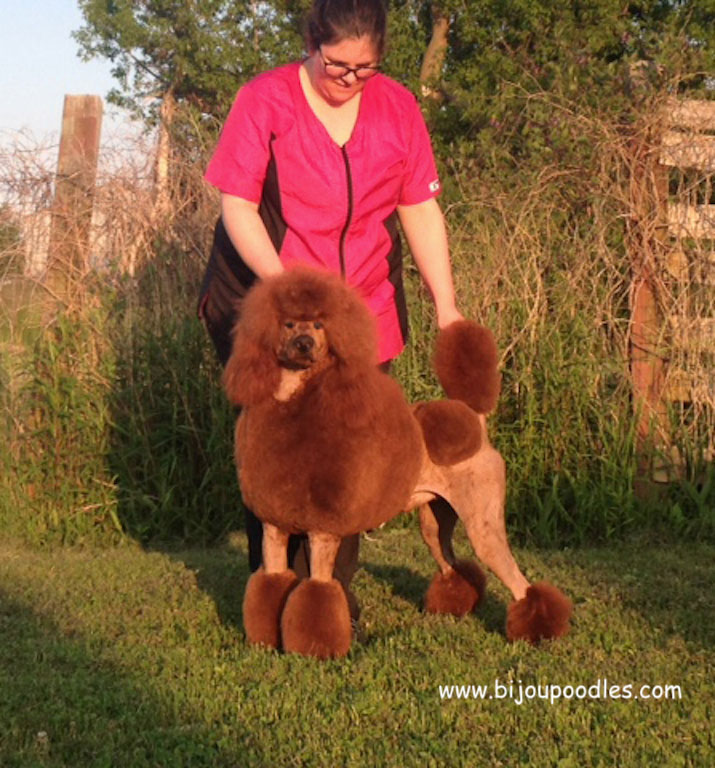 June 2019
Eddy at the Groomers
photo taken with my crappy cell phone
No spray up, but what a handsome Stallion of a Stud



Impromptu video taping just to capture that nice groom
before the long drive home.




May 2019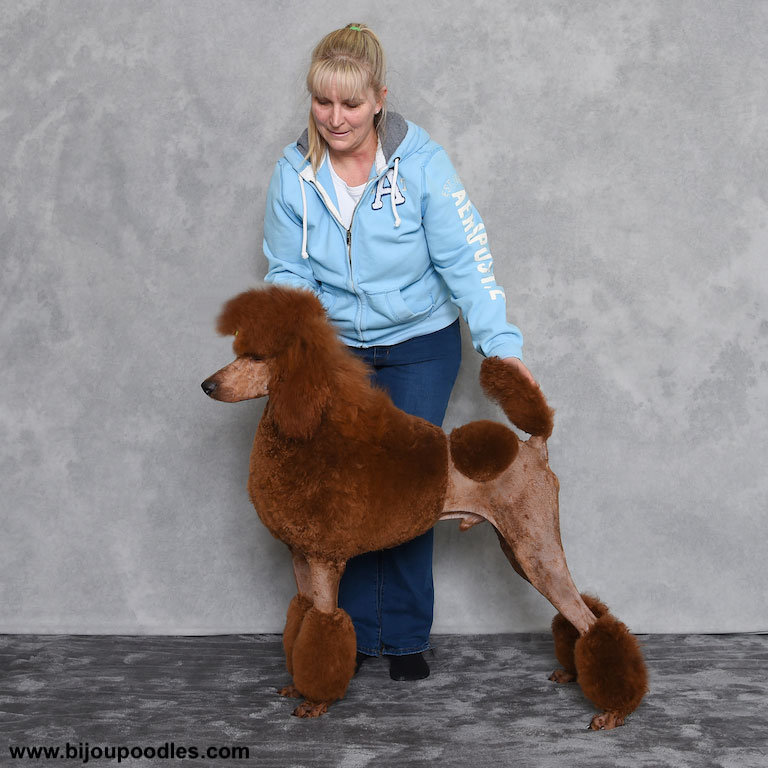 February 2019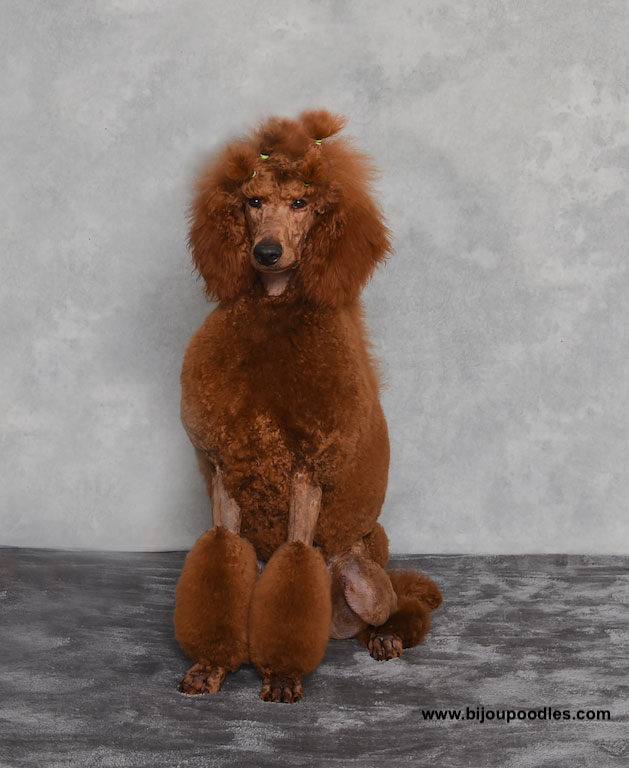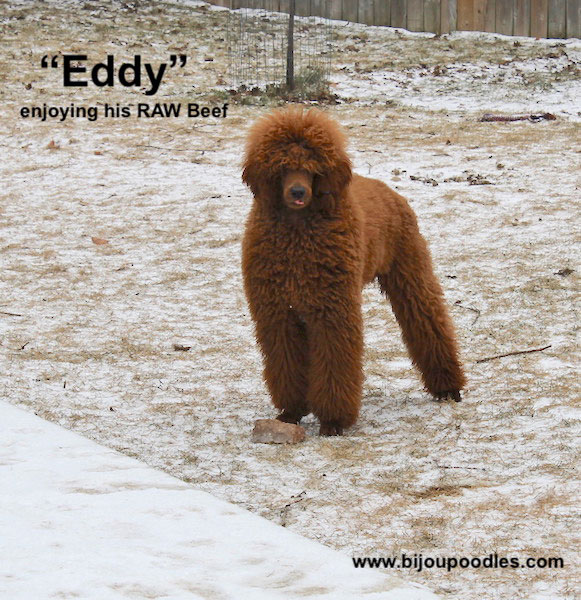 2019
Eddy is such a character, he really is sticking his tongue out at me !!!





December 2018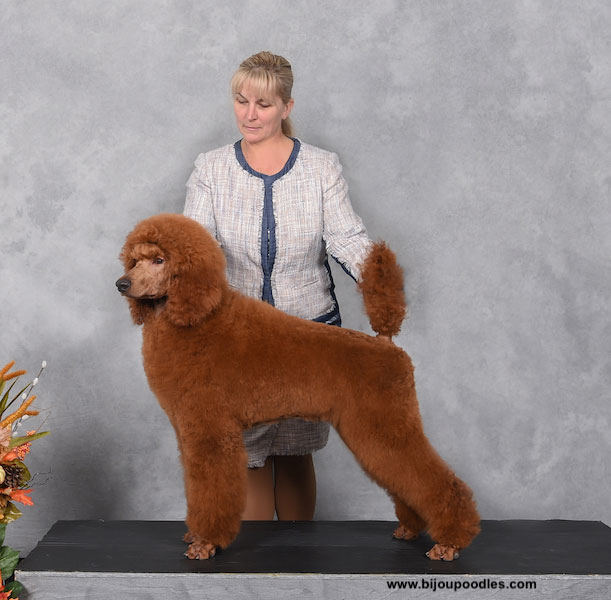 October 2018
This boy is everything I had hoped he would be an more
He is going to do amazing in the show ring if I can keep this lovely coat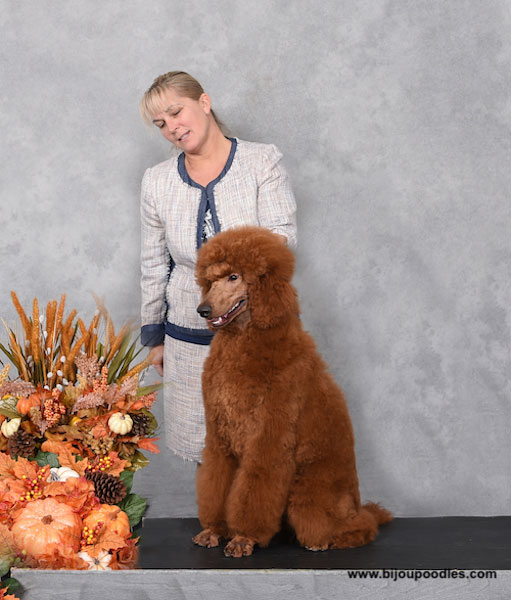 Just a lovely sitting photo





2019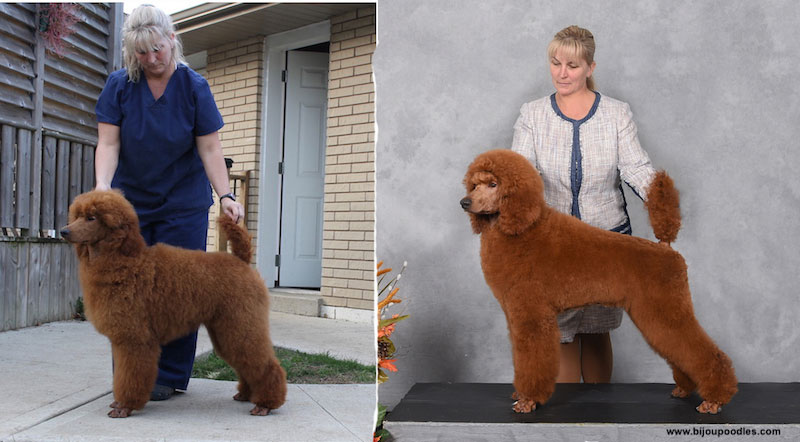 October 2018
I love this photo as shows people the difference between
a 5 month old puppy never been trimmed and how
a poodle puppy would be trimmed for CKC/AKC showing.
These photos were taken 2 days apart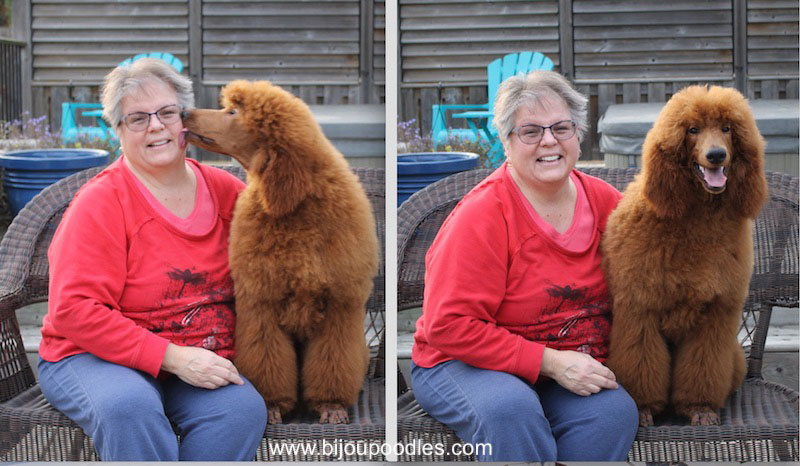 October 26, 2018
Crystal and Eddy after she gave him a bath
He forgave her !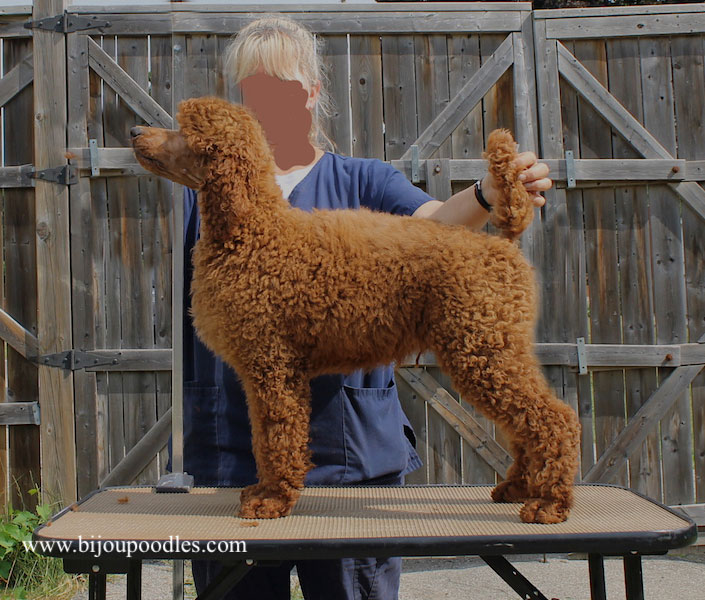 July 14, 2018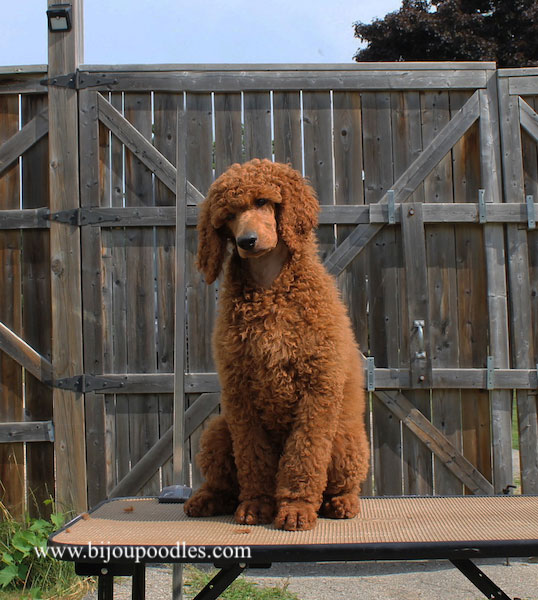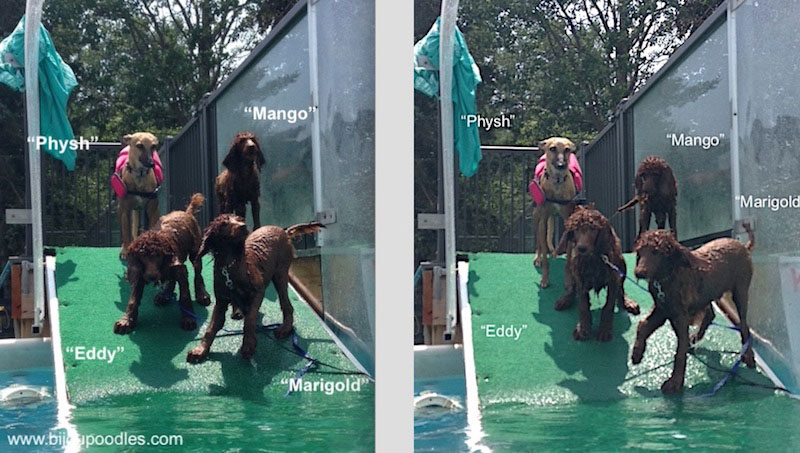 July 5, 2018
K9 Fun Zone
Mango, Marigold, Eddy and their whippet friend Physh
trying out dock jumping
Eddy was Fearless and jumped continually for an hour !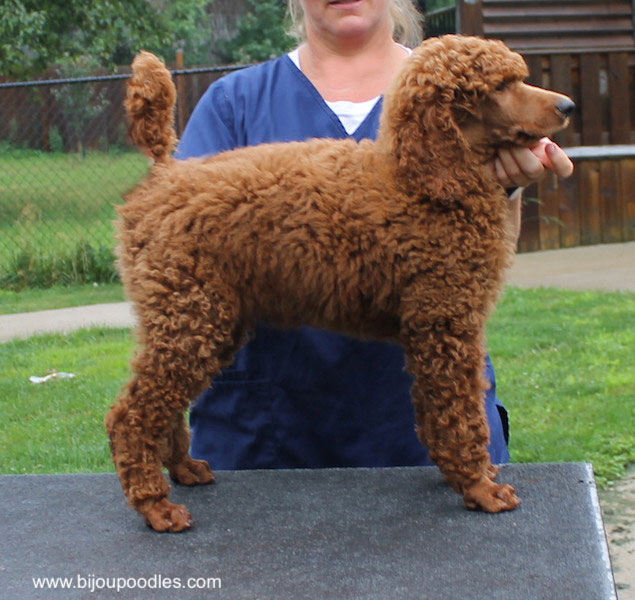 Eddy at 8 weeks of age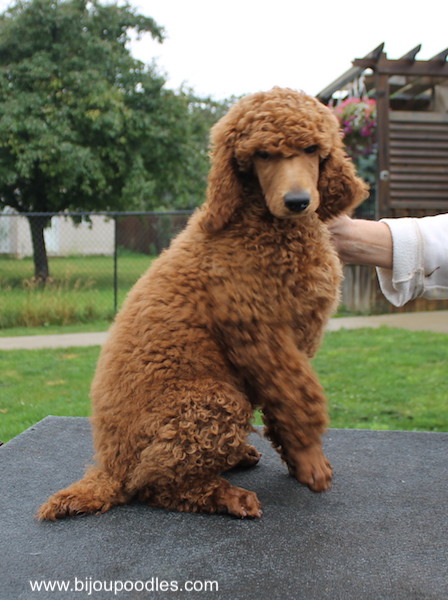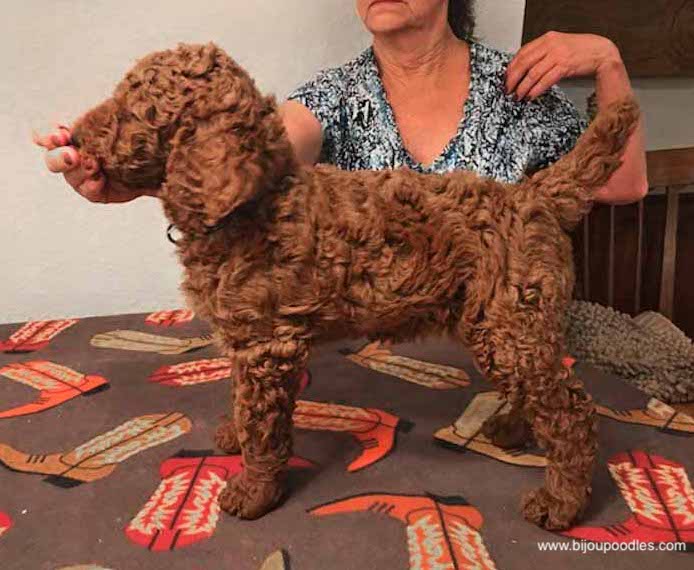 Eddy at 6 weeks of age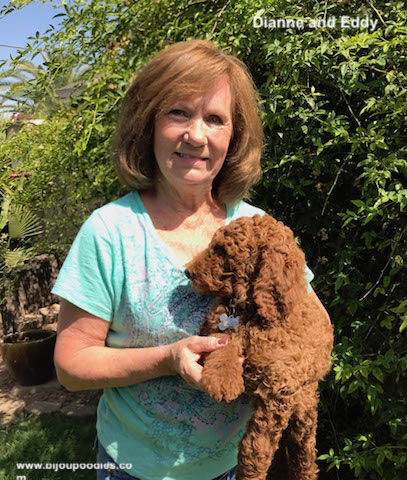 Eddy and his breeder Dianne saying "goodbye" before the big 5 day road trip to New York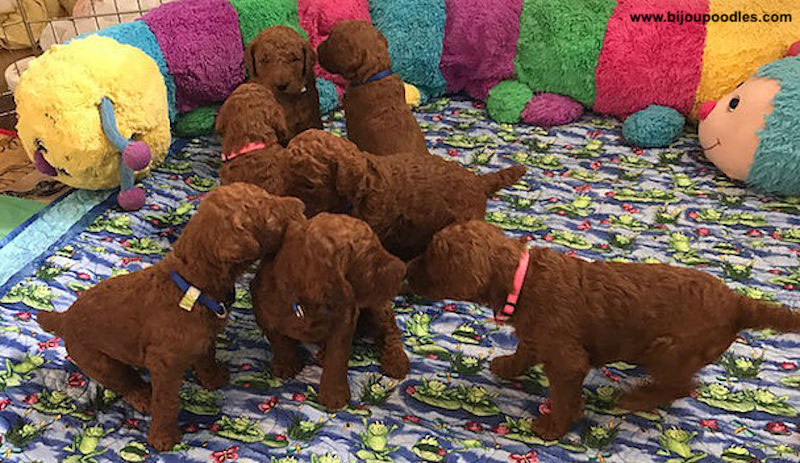 Eddy's Litter playing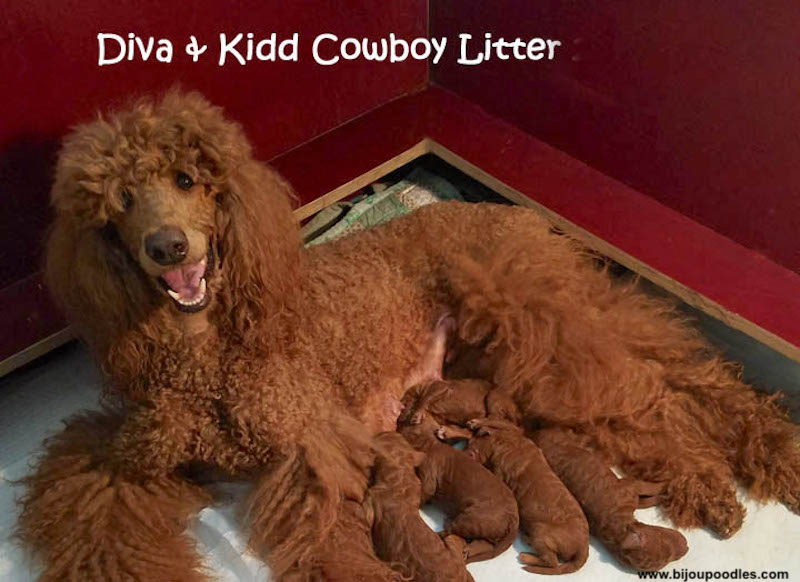 Eddy's mom and her new litter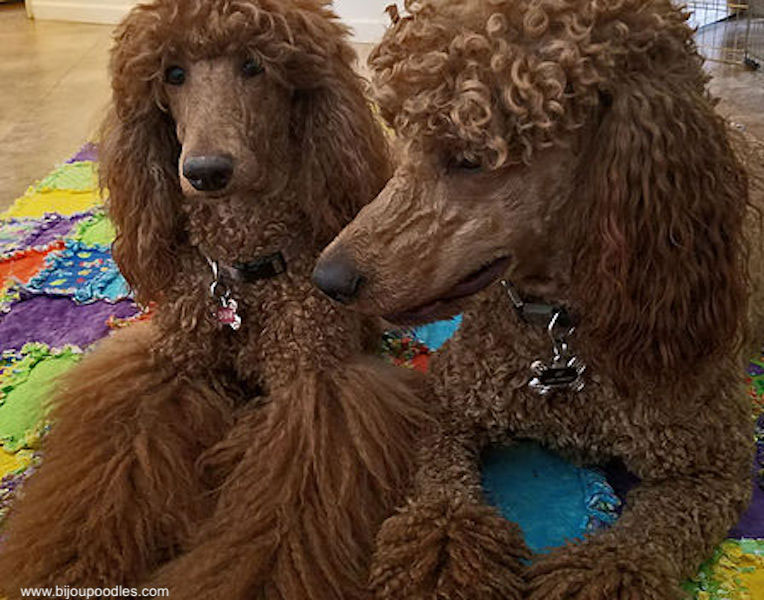 Eddy's parents: Diva and Kidd Cowboy