"THE WHELPING BOX"

Puppy Box or Whelping box

~ NO WOOD, NO METAL, NO SMELL ~
© 2008 Laura Turner patent pending

Contact us: hfdfirerescue@yahoo.com

*RAISING PUPS*…*ULTIMATE PUPPY BOX



~ By Popular Demand ~
an affordable Breeder's Whelping Box

~ The Whelping Box ~


Introducing
~ The Whelping Box ~
The Breeder's Best friend
MY RESEARCH
I have been involved in breeding for over 25 years.
I have seen breeders try kiddie swimming pools, Xpens, baby play pens
and I even built a Puppy Box out of Plywood.




However, yearly I saw wood boxes needing to be painted or needed new linoleum.
No matter what band aid methods breeders did, that wood box always held the smell of urine.
The pups and mom would always find a way to chew on the wood ,
which is scary as paints and certain materials hold a lot of toxins that could
be harmful to mom and young pups, not to mention the destroyed puppy box
always looked too horrible to show puppy people and never looked good in any photos.
The Pool does work, but pups can get squished because there is no puppy rail and
in-between litters it is hard for find anywhere to store a big huge Pool
and the round shape means it takes up a lot of space in a bedroom

I thought "there has to be a better way".



THERE IS !!

(Puppy Box Entrance)
FOR SALE: $125.00
* Scrubbable
* Light weight
* Has a bottom
* Easy to sanitize
* No tool assembly
* folds away for easy storage
* Clean looking for puppy photos
* 3 Adjustable door heights as puppies grow
* No big ugly logo on the Box
** Puppy Rails included **






Shipping is an additional $50.00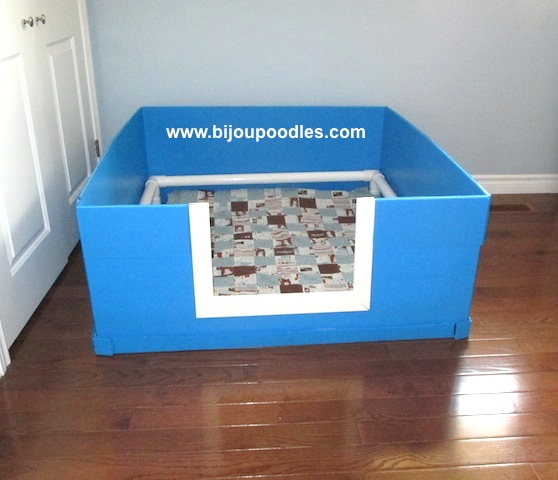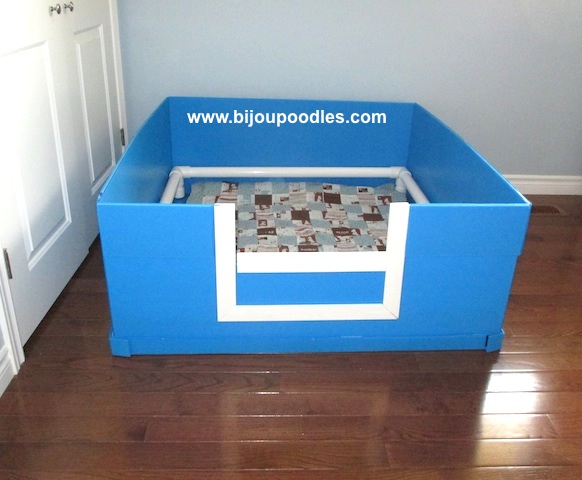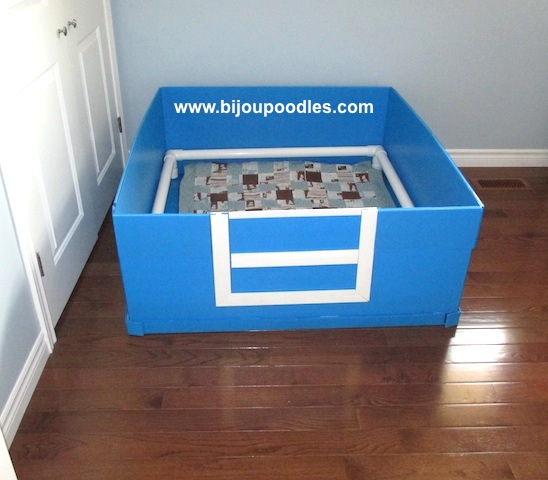 Whelping boxes have 3 door levels to adjust in height as pups grow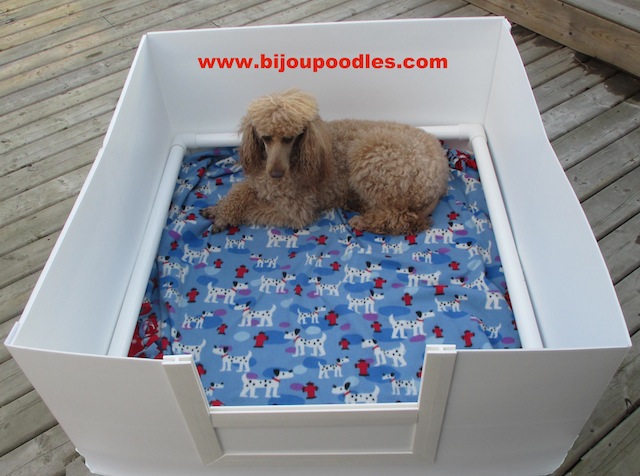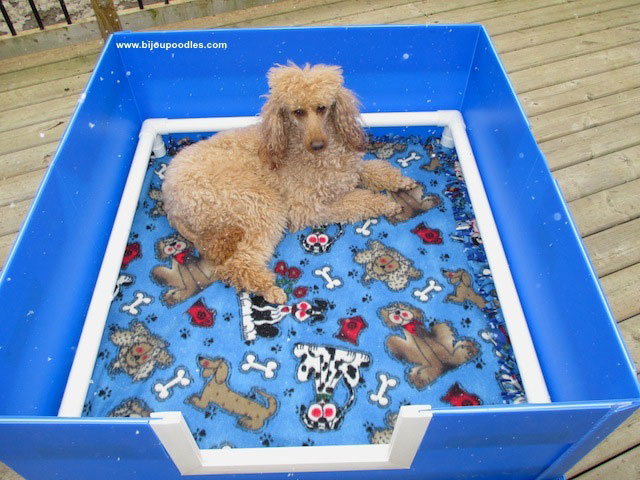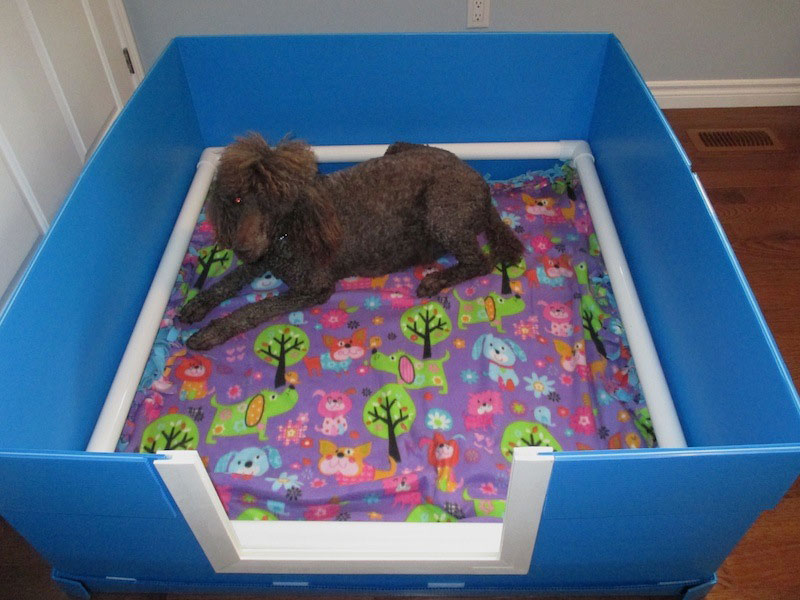 Lots of room in our 44" x 47" whelping boxes for large breed mom, pups and Breeder to help whelp
Our model dogs, are Standard Poodles 25" tall and 68 lbs
which should give you an idea of how much room there is.
We are also able to build smaller boxes or custom sizes



* Video of our whelping box being assembled



*Video of our Royal Blue Whelping Box





*Video of our Light Blue whelping Box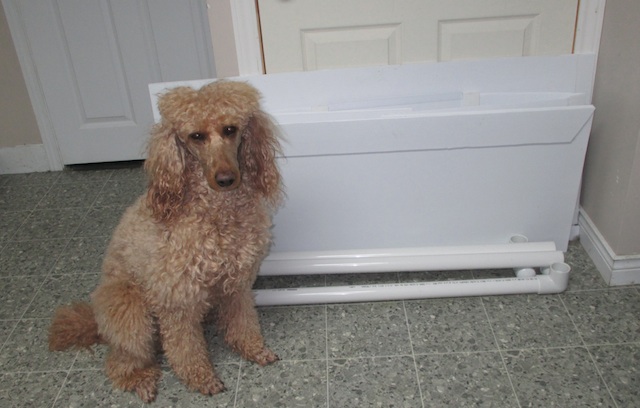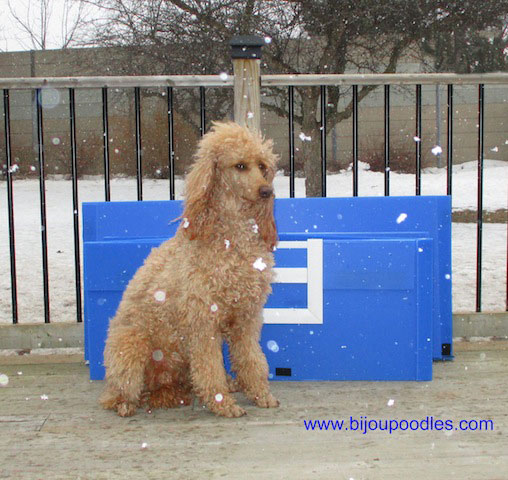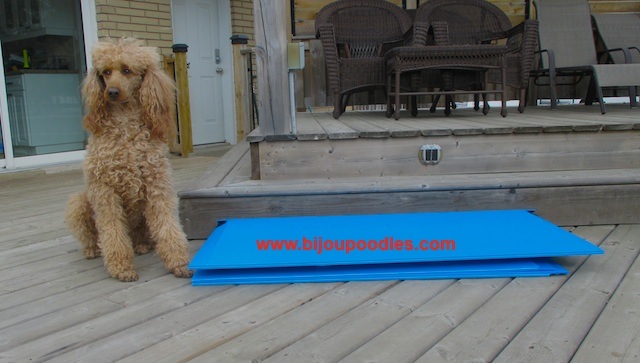 Whelping Box folds quickly away for easy storage





~ AVAILABLE COLOURS ~


*Available Colours*
Puppy Boxes Available to Order:
Most colours, most sizes, with any height up to 20"
can do up to 24" height upon request at an additional cost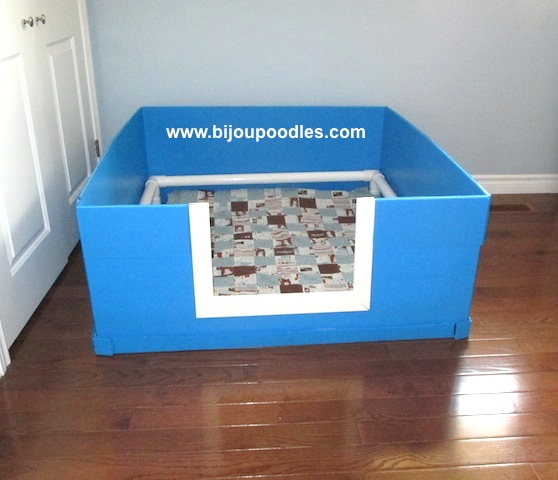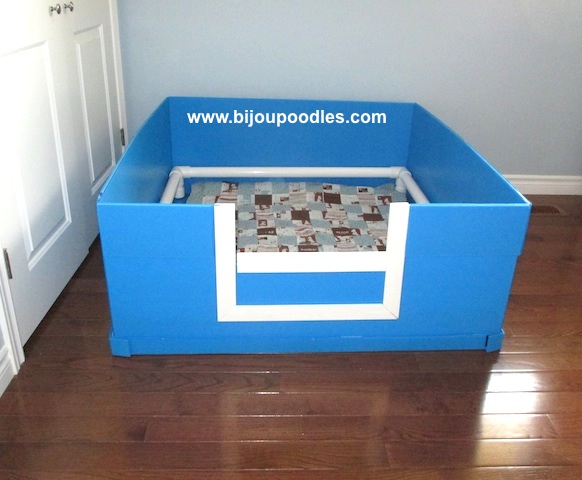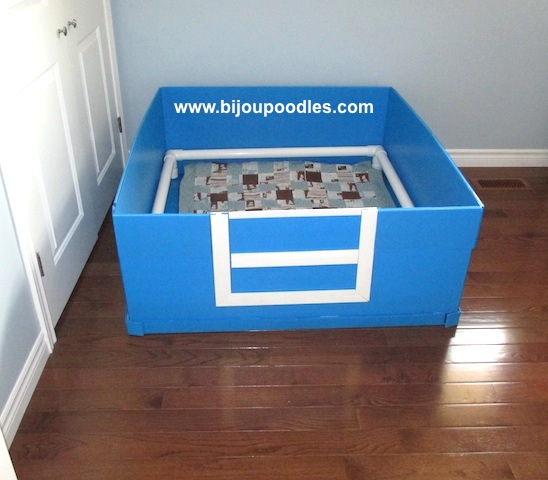 Puppy Box for sale: $125.00
47" x 43" x 18"
Light Blue
folds away for easy storage
** Puppy Rail included **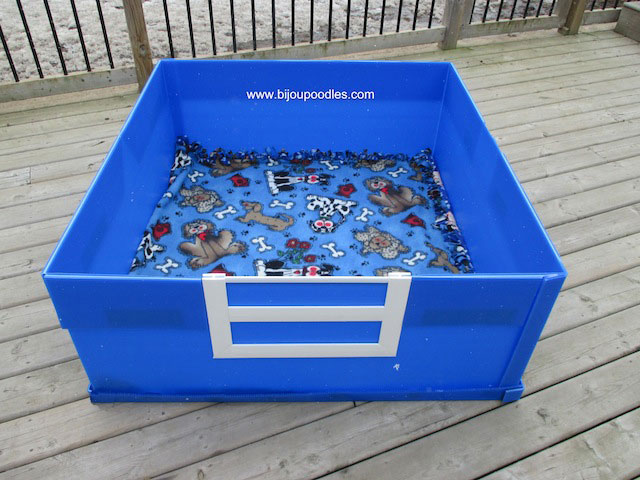 Puppy box for sale: $125.00
46" x 46" x 18"
Royal Blue,
folds away for easy storage
** Puppy Rail included **




Puppy box for sale: $150.00
46" x 49" x 20"
White
folds away for easy storage
** Puppy Rails included **


Puppy Box Special Orders: $175.00
48" x 48" x (height 20" or 18")
63" x 56" x (height 18", 20" or 24")
white only



~ PUPPY RAILS ~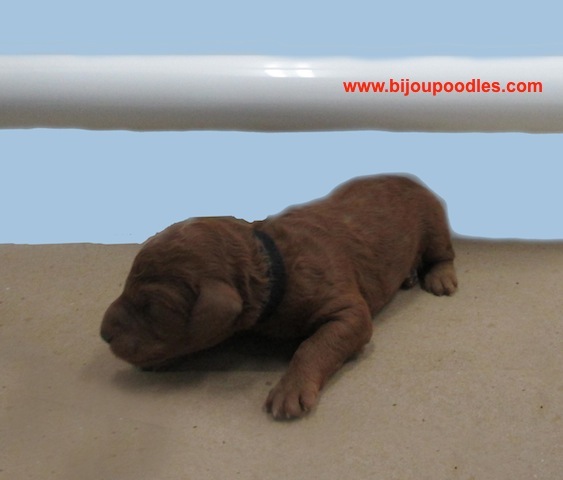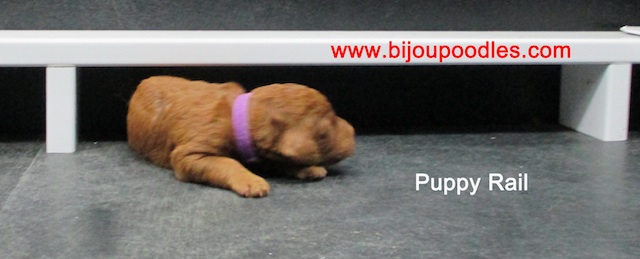 Puppy Rails are used to prevent pups that have crawled behind mother from suffocation and being squished
The Puppy Rails are just high enough for pups to find safety and keep mom's back out from the Puppy Box wall.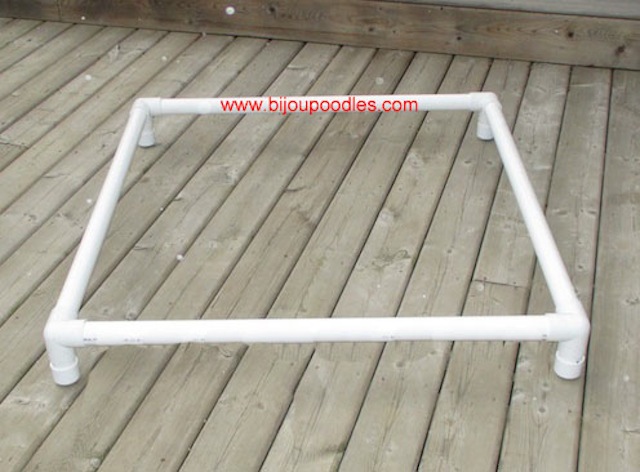 PUPPY RAIL
* Included with the purchase of our Whelping Box *
For those females that are not as "delicate" we also have included a "Puppy Rail"
gives the pups 2"-3" to lay under, which will keep mom's from squishing their pups.
You can make your own pretty simply of any size plumbing pipe and fitting
We have done all the work for you, also making them easy to take apart, to store.
We like that our Puppy Rails are strong, light weight, removable, easy to clean and sanitize.

OR
$40.00
* Sold separately *



Special Order: $50.00
* Sold separately *
1" x 3" flat vinyl white Puppy Rail

Like the beautiful custom double sided polar fleece blankets you see featured on our web page ?
You can order your own from jeanzy1@yahoo.com



NEED SOMETHING BIGGER OR STRONGER ??


THEN CHECK OUT OUR
~ ULTIMATE PUPPY BOX ~


Need Puppy ID Collars ?
Then check out our Puppy ID Bands